Home » Photoshop »
Line25 is reader supported. At no cost to you a commission from sponsors may be earned when a purchase is made via links on the site. Learn more
Adobe Creative Cloud is a great way for creative professionals to access the latest and most outstanding Adobe software in one complete package online. Its monthly plan is an excellent option for those who want to pay as they go, and an annual plan is a smart option for those who want to save even more money in the long run. There is also a free plan that gives users access for 30 days.
No matter what plan you choose, the Creative Cloud online subscription from Adobe will help you take your creativity to the next level.
Adobe Creative Cloud is a very cost-effective cloud-based subscription service that gives users access to the best collection of Adobe Creative apps like Photoshop, and their world-class training with step-by-step tutorials. With Creative Cloud, you can create, edit, and share your work from anywhere, using any device.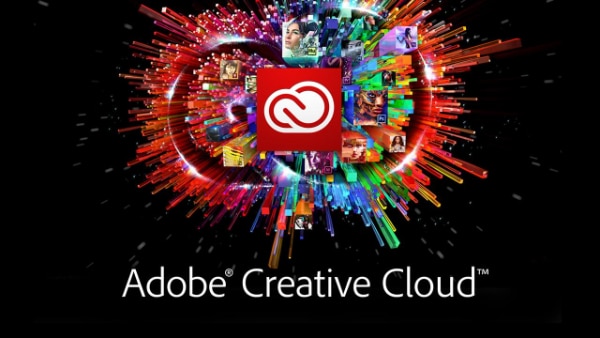 Creative Cloud includes all of Adobe's Creative Suite products, as well as new apps like Adobe XD and Adobe Lightroom CC. It also comes with 20GB of cloud storage to access your files from anywhere.
If you're a creative professional or just enjoy being creative, Creative Cloud is a great way to get the most out of Adobe's powerful design apps. And with new features and updates released regularly, there's always something new to explore.
Recommended Uses
Graphic Design
Web Design
Photo Editing
Video Editing
Illustrations
Social Media
UI & UX Design
Acrobat & PDFs
What apps are included in Creative Cloud?
The comprehensive suite includes a wide variety of software programs that can be used for everything from graphic design and video editing to web development and photo management. Here are some details on just ten of the major software applications that are included in the subscription:
1. Photoshop
Perhaps the most well-known of all of Adobe's programs, Photoshop is a powerful image editing tool used by professionals in various industries. Photoshop is a widely used raster graphics editor developed and published by Adobe Inc. It can be used for web and print design and offers various features, including photo editing, image manipulation, typography, etc. Photoshop is available for both Windows and macOS, and there are also mobile versions available for iOS and Android devices.
2. Illustrator
A vector graphic design program, Illustrator, is often used for creating logos, illustrations, and other graphical elements. Illustrator is a vector drawing and animation software package developed and marketed by Adobe Systems. Graphic designers and illustrators use it to create vector art for web and print publications. The software includes various tools for creating and manipulating shapes, colors, and effects. It also has a built-in gallery of royalty-free artwork and images that can be used in your projects. Illustrator is available for both Windows and Mac OS X operating systems.
3. InDesign
InDesign is a desktop publishing application from Adobe Systems. It can create professional-looking publications such as newsletters, magazines, and books. InDesign is widely considered to be the industry standard for page layout applications. It allows users to create sophisticated layouts with ease using powerful tools for creating charts, graphs, and other graphics. In addition, it supports a variety of file formats for easy compatibility with other applications and publishes directly to PDF format for easy distribution of documents.
4. Dreamweaver
Dreamweaver is a web development program used for creating and editing websites. Macromedia created it in 1997 and is now owned by Adobe Systems. Dreamweaver can be used to create both simple and complex websites. Dreamweaver is very user-friendly, even for those unfamiliar with web design. It has a WYSIWYG (What You See Is What You Get) interface, allowing users to see how their web page will look as they create it. Dreamweaver also has many built-in features that simplify web design, such as code completion and a customizable workspace.
5. After Effects
After Effects is a motion graphics and digital visual effects app developed by Adobe. For filmmaking and television, it is one of the highly used tools used in the post-production process.
There are many things that After Effects can do, but some of the more common things are tracking, animation, keying, and compositing. It also has some pretty neat built-in effects like Echo and Wave World. Overall, After Effects is a potent tool that you can use to create some fantastic visuals.
6. Premier Pro
Premiere Pro is a powerful, feature-rich video editing software used by professionals worldwide. It has a wide range of features and tools that allow users to create high-quality videos, regardless of their experience level. Premiere Pro is also highly compatible with other Adobe products, making it valuable to any creative workflow. The majority of video producers work with After Effects and Premiere Pro.
7. Audition
Audition is an audio editing and recording program used by musicians, sound engineers, and podcasters. Adobe Audition is a powerful audio editing and mixing software application from Adobe Systems. It offers a wide range of features for recording, editing, and mixing audio content. Adobe Audition makes it easy to create professional-sounding audio productions with its intuitive interface and advanced tools.
8. Lightroom
Adobe Lightroom is a software application photographers use to edit and manage their digital photos. In addition, it can be used to create photo books, slideshows, web galleries, and more. Lightroom is available as a stand-alone application and a plugin for Adobe Photoshop. Lightroom provides a wide range of editing tools, including the ability to crop, rotate, adjust exposure, and a ton of unique editing possibilities. It also offers a variety of filters and effects that can be applied to photos. Lightroom also offers a variety of ways to share photos, including exporting them to social media or email.
9. Media Encoder
Adobe Media Encoder is a powerful encoding application that can encode audio and video files into various formats. The application supports a wide range of input and output formats and can be used to create high-quality encodings for use in various applications. Adobe Media Encoder also includes many advanced features, such as the ability to customize encoding settings and create custom presets. Overall, Adobe Media Encoder is a valuable tool for anyone who needs to encode audio or video files.
10. Bridge
Adobe Bridge is a robust photo management software that helps you organize, view, and edit your photos. With Adobe Bridge, you can easily find the photos you're looking for, make changes to them, and share them with others. Adobe Bridge also makes creating photo albums, slideshows, and other projects easy. This facility becomes very useful when you are working on multiple projects through multiple devices or in a larger team.
Adobe offers a comprehensive set of tools for designers, artists, and photographers in this package. These ten major software programs are just a sampling of what's included. With so many robust programs to choose from, Adobe's Creative Cloud subscription has something for everyone.
All 20+ Apps Included
Acrobat Pro
Photoshop
Illustrator
InDesign
Premiere Pro
After Effects
Lightroom (1TB)
Adobe XD
Animate
Lightroom Classic
Dreamweaver
Dimension
Audition
InCopy
Character Animator
Capture
Adobe Fresco
Bridge
Adobe Express
Premiere Rush
Photoshop Express
Photoshop Camera
Media Encoder
Aero
Adobe Scan
Fill & Sign
Acrobat Reader DC
What are the advantages of Adobe Creative Cloud?
Apart from providing access to excellent tools as mentioned above, the Creative Cloud bundle of apps comes with its own set of advantages:
1. Access to the latest versions
You get access to the most recent versions of Adobe's creative apps as soon as they're released. So you can keep using them without the hassle of having to download an update to your computer and restarting it. Since all the apps are in the cloud, they are automatically updated.
2. Easy collaboration and sharing
With Creative Cloud, it's easy to share your work with others and get feedback quickly and easily. For example, if you hire another designer from a design contest site to help you collaborate on a project, you can easily share it with them. You can also take advantage of built-in version control, so you can always go back to previous versions if needed.
3. Affordable monthly subscription
The monthly plan allows you to pay as you go. You can cancel at any time. If you want a discount, choose the annual payment option. Currently, you can get over 30% off with the annual plan, paid monthly.
4. Flexible licensing options
Whether you're a freelance designer or part of a large creative team, there's a Creative Cloud plan that's perfect for you. Depending on the number of tools you want to use, you can customize your package accordingly.
5. Powerful cloud-based features
You can also take advantage of cloud-based features like Adobe Typekit and Behance to improve your workflow. These are just some of the many benefits of having a Creative Cloud subscription.
6. Comprehensive training and support
With Creative Cloud, you have access to many resources to help you get the most out of the software. Whether you're just getting started or are a seasoned pro, there's something for everyone.
7. Massive online community
If you are part of the Creative Cloud community, you are never alone in your journey as a creative professional. There's a vast online community of other users who are always willing to help and offer advice.
8. Integrates with other Adobe products
Creative Cloud integrates seamlessly with other Adobe products, making your workflow even smoother. So if you want to use Photoshop with Lightroom or import After Effects directly into Premiere Pro – you can do it without much effort.
9. Free updates and upgrades
When released, you automatically get access to free updates and upgrades, ensuring that you're always up-to-date with the latest features. In addition, all updates are free of cost.
10. Try before you buy
You can try out any of the software for free before committing to a subscription. This way, you can ensure that the software is right for you before investing any money.
How to Use Creative Cloud
If you're a creative professional, the chances are good that you're already using one or more of Adobe's powerful tools. However, whether you are just getting started or a seasoned pro, there are always new ways to get the most out of this suite of apps. Here are some tips and tricks to help you make the most of your subscription:
1. Get to know the app ecosystem
There are a lot of apps in the Creative Cloud suite, and it can be overwhelming to try to keep track of them all. An excellent way to get started is to familiarize yourself with the app ecosystem. Adobe has a helpful guide that outlines the main app categories and gives an overview of each app. Once you understand the different types of apps, you can start exploring which ones are right for your workflow.
2. Learn the keyboard shortcuts
Keyboard shortcuts can save you a lot of time working on Creative Cloud apps. Take some time to learn the most common shortcuts for the apps you often use. Adobe has a comprehensive list of keyboard shortcuts for Creative Cloud apps.
3. Get familiar with the Creative Cloud Libraries
The Creative Cloud Libraries are a great way to store and share assets between apps. If you're not already using the Libraries, take some time to learn how they work. You can find more information about the Libraries in Adobe's help documentation.
4. Get help when you need it
If you ever get stuck or have questions about how to use a Creative Cloud app, Adobe has comprehensive help documentation. You can also find helpful tutorials and Community Forums where you can ask questions and get advice from other creatives. Adobe also creates many video tutorials that you can refer to when working on challenging projects.
Are Adobe products the best for designers?
Adobe products have long been the industry standard for design and creativity. From Photoshop to Illustrator to InDesign, Adobe offers a suite of essential tools that are state-of-the-art but simple enough for any designer. Here are just a few reasons why Adobe products are so well-suited for design:
1. User Friendly
Adobe products are incredibly user-friendly. So whether you're a beginner or a seasoned pro, you'll be able to use Adobe's products with ease.
2. Lots of Features & Functions
Adobe products offer a ton of features and capabilities. Whatever you need to do, chances are there's an Adobe product that can help you do it.
3. Consistently New Features Added
The Adobe team constantly works on bringing out new features and improvements. This means that you'll always have access to the latest and greatest design tools.
4. Compatibility
Adobe products work well with other software programs. If you need to use another program in conjunction with an Adobe product, you'll likely have no trouble doing so.
5. Affordability
Most Adobe products are relatively affordable. Adobe's products are very reasonably priced compared to other design software programs.
There are many reasons why Adobe products are the best choice for designers. These are just a few of the most important ones. If you're looking for top-notch design software, Adobe is the way to go.
Plans & Pricing
Adobe offers many subscription options for its Creative Cloud apps, each with its features and benefits. The most basic plan is the Single App Plan, which gives you access to one Creative Cloud app of your choice. If you need access to more than one app, you can choose from the All Apps Plan or the Select Apps Plan.
The All Apps plan is the most cost-effective and includes all 20+ Adobe Creative Cloud apps, while the Select Apps Plan allows you to choose a specific set of apps that best suit your needs. 
The plans are divided into four major user categories, that reflect the appropriate pricing and discounts per category:
1. Individuals
Option #1: US $82.49/mo
Paid: Monthly
Discounts: None
Option #2: US $54.99/mo ( best choice )
Paid: Monthly
Discounts: $27.50 Savings Compared To Option #1
Option #3: US $599.88/year
Paid: Annually
Discounts: $390 Savings Compared To Option #1
2. Businesses
Creative Cloud All Apps For Teams: US $84.99/month
Single App For Teams: US $35.99/month
4. Schools & Universities
Adobe has developed a Creative Cloud for education packages in which it gives a variety of subscription options to schools and universities:
Per Named-user License: For small workgroups and departments

Creative Cloud All Apps: US $34.99/month per user
Creative Cloud All Apps: US $14.99/month per user

Per Named-user License: For classrooms and labs, you can get the Creative Cloud All Apps subscription for the entire year for only US $330 per device
Per Student Pack: For bigger departments that have more than 100 students, education institutions can get the Creative Cloud All Apps subscription for the entire year at just US$ 142 per user, which also comes with an additional 100 GB of cloud storage 
Institute-wide License: Adobe also offers subscription plans for the entire university. These plans can be tailormade based on the volume of students and their usage.
As mentioned, Adobe also offers discounts for students and teachers, making it more affordable for those who are pursuing a creative career.
Adobe Creative Cloud allows users to create professional-looking graphics and designs at a very affordable and reasonable monthly price. The software is constantly updated with the latest technology, new features, and advanced design tools so users are always using the latest versions.
Is Creative Cloud Worth It?
Some users may find the monthly cost of Adobe Creative Cloud to be too expensive. However, the price may be worth it for users who rely on Adobe software for their livelihood. And if you pay for the apps individually, you'll end up paying more in the long run. In addition, Creative Cloud is a highly versatile tool for many professionals, and the cost of the subscription would be worth the investment.
So, the answer we believe is – Yes, It's worth it!
Conclusion
Adobe's Creative Cloud subscription allows users to create professional-looking graphics and designs at a very affordable and reasonable monthly price. The software is constantly updated with the latest technology, new features, and advanced design tools so users are always using the latest versions.
There is a reason Adobe is known around the world as the leader in graphic design and video editing technology. And, for this reason alone, you can't go wrong working with the leader.
We've all heard people say "Oh, that image was photoshopped". Well, this is an example of how the world recognizes the leader in graphic design by referencing an enhanced or edited image by the name of the most popular Adobe application, Photoshop.
Please take a moment and comment below if you are familiar with Creative Cloud and what kind of experience you've had. Thank you!