Home » Website Templates »
Line25 is reader supported. At no cost to you a commission from sponsors may be earned when a purchase is made via links on the site. Learn more
Whenever you find yourself in need of a website you have to make many choices. What kind of site – one page, multiple page site, what kind of design, what kind of theme, and so on? And when you finally decide, another series of decisions come. About how you build the site: using a template – which kind of template or build it from scratch, presuming you're a master with coding. And since you're not, you're going to choose a template. But templates come in many shapes and styles – Dreamweaver, Adobe Flash, Photoshop, WordPress, and so on.
There are many pros and cons in Dreamweaver. In this roundup, we have gathered the best free Dreamweaver templates that we could find. So, if you don't know any coding and you're looking to have a consistent look and feel for all the pages of your website, then using a Dreamweaver template will make your life easier. Dreamweaver templates allow you to easily create, modify and update all the pages and content on your website instantly.
As you probably already know, a Dreamweaver template can be created from any HTML or PHP page. The first step and most important is to have the web design ready. Once you have the design ready, you can just follow some simple steps to create your Dreamweaver template. But if you don't know how to create the template or you just don't have the time, as in most cases, you can just use one of many free Dreamweaver templates.
Below, you'll find a list of 25 free Dreamweaver templates that will surely give you an idea of what kind of template you might need. Generally, a Dreamweaver template is a multi-purpose and fully responsive bootstrap template which you can use for any type of website – portfolio, blogs, business or design.
Many come in different colors and layout templates, video and animation effects, step-by-step documentation, different page layouts, many customization tools and guides in Admin panel, which you can use to edit and modify the aspect of elements such as the sliders, logos, menus, icons, backgrounds, fonts, etc.
So, once you've finished installing the template all you have to do is to enjoy your website. But, if you ever need to update and modify it, all you have to do is to just make the changes in the template and click on save. If you have implemented a template to any of your site pages you will get a pop-up message asking you if you require to 'Update Templates used in the following files'. Go ahead and click on Update and that's it.
What many don't know is that the real benefit of using a Dreamweaver template represents the ability to control almost every element of your site from just two 'base' files. Your CSS (Cascading Style Sheet) and your Dreamweaver template (.dwt) file. This allows you to save valuable time and concentrate more on other important tasks, content or design.
In the following list, you'll find multiple types of design, from basic and light to modern and full of dynamic elements to minimalist and classy.
Many of these themes are fully responsive on any device, have a user-friendly interface, and many great features such as multilayer revolution sliders, built in shortcodes and widgets, multiple language packs, SEO optimization, social media integration for easy sharing, liking and commenting, audio players, blogging features and much more.
So, regardless if you have a news, traveling blog, portfolio or design related website, if you don't know coding and you need to save some time, you can just simply use a Dreamweaver template.
Spatial is a template that comes with a minimalist design and offers a simple and clear layout. You can change anytime the background picture, and do all sorts of customizations.
Transit is another free template for Dreamweaver with minimalist design and a neat layout. Has many customization tools and great features that will help you create an attractive website.
Widerange Dreamweaver template seems more suitable for any real estate business. It has a very organized menu and layout which clearly helps the user to easily identify the services provided.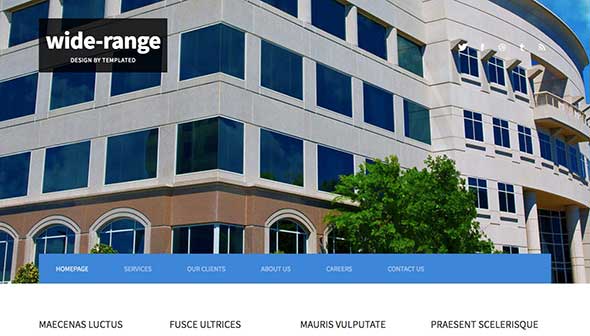 Undeviating Dreamweaver template offers a simple and neat design, many customization tools and great features.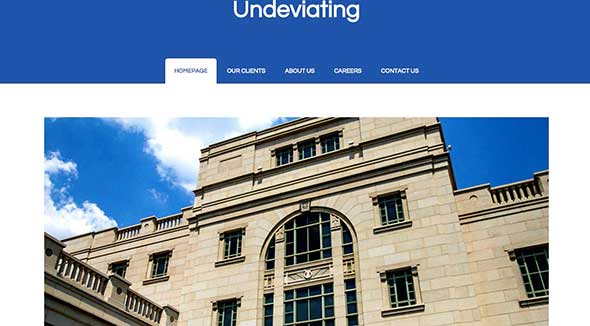 This is a free Dreamweaver theme that comes with a minimalistic design, clear menu and layouts, different page templates and it's fully responsive.
Linear is a modern and minimalistic Dreamweaver theme, with a fully responsive design and many customization tools.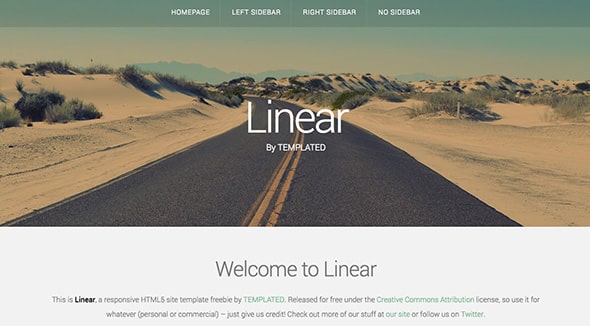 Iridium Dreamweaver template comes with a minimalistic design and has great optimization and customization tools. The design is also fully responsible and the theme is suited for many types of websites, such as portfolios, design, fashion, and blogs.
Lorikeet Dreamweaver theme has a minimalistic design and offers great features for the users. The layout is simple and modern and all the elements are customizable.
Horizons is another Dreamweaver template with a neat design and many customization tools. It is free and can be used for multiple types of websites.
Ion is another Dreamweaver theme with a minimalist design that is perfect for blogs. Ion is fully responsive on any device and offers great resources and features.
If you're searching for any minimalistic theme for your traveling blog, then Interphase is a perfect choice to use with Dreamweaver. This theme is neat, clear and simple, has many customization tools and the design is fully responsive.
Grassygrass Dreamweaver template is a perfect choice for any eco-related website. The design is simple, neat, modern and fully responsive.
Clearfigure is better suited for any real estate or architecture website. The look is simple, neat and organized and offers a certain seriousness. This Dreamweaver theme comes with many helpful tools and the design is fully responsive.

Ex Machina has a very organized look and it's suitable for multiple kinds of websites to be created in Dreamweaver. The design is appealing, simple and fully responsive.
First Base is another Dreamweaver template with great features. The design is minimalistic and modern, it comes with many layout templates and has a neat look.
Breadth can be used for any kind of business, has a modern and neat design and great layout templates. This free theme is fully responsive and highly customizable.
Solarize has a modern design, simple layout, and a clear menu. This responsive Dreamweaver theme is easy to install and customize.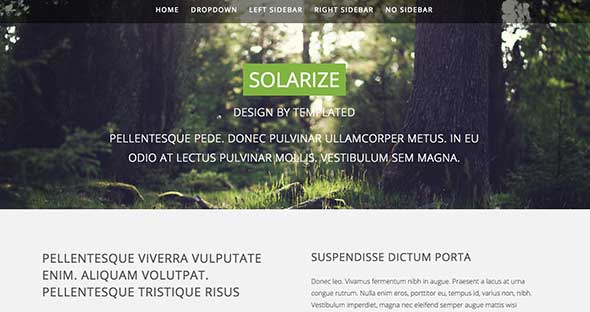 This is a responsive Dreamweaver template that has a modern design which is best suited for any fashion blogs. The theme has a dynamic look that engages visitors, has many customization tools and many other helpful features.
Nature is a fullscreen Dreamweaver template with a responsive design, a neat menu on the left and minimalistic design. It comes with many customization tools and other great features.
Fantasy is more suitable for any fashion websites. It has a stylish design, it's fully responsive, a classic portfolio layout and many more features.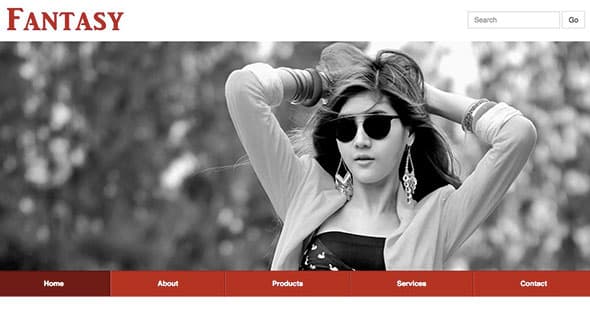 Urbanic comes with many page layouts, portfolio elements, maps, blog posts with many columns and layouts, and much more.
Smoothy is a responsive Dreamweaver template with scrolling effect and it comes a with a great one-page layout. The responsive flat design is suitable for all devices.
Concept template for Dreamweaver comes with all the pages you require to start. It has a simple design, with many page layouts and it's fully responsive.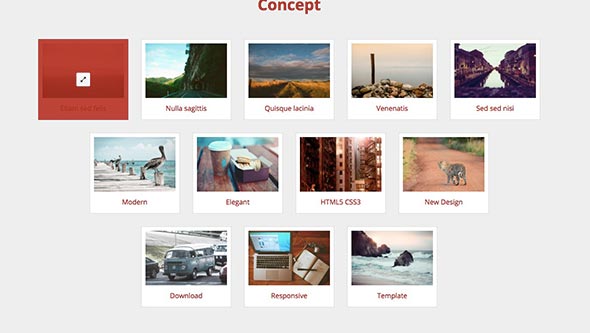 Sonic Dreamweaver template has a responsive layout, modern design, many great features and customization tools. The design is suitable for a wide range of websites, such as blogs, portfolio or graphics work-related services. websites.