Home » Articles »
Line25 is reader supported. At no cost to you a commission from sponsors may be earned when a purchase is made via links on the site. Learn more
Application Modernization is a multi-step process in any organization. If you are one such business, you must understand the importance of transitioning seamlessly from legacy systems. There are multiple technical, cultural, and growth-related challenges involved in the process, especially when it concerns Application Modernization Security services.
Applications are how our digital lives work; they're in every corner – at our fingertips. These mobile applications allow us to navigate seamlessly into the world and feel more connected to it. It's important to keep up with the emerging markets if you are one such mobile application platform. No matter how good and innovative your product is – if it doesn't match your users' expectations, it's a failed product. 
So make sure you go beyond a 'great' product idea. For instance, mobile applications have outperformed mere lines of code to become critical elements of our interconnected global culture. 
But hybrid multi cloud environments are super versatile. They are always evolving, with new threats emerging regularly. Considering you are a part of the industry, you need to stay ahead of these challenges. Start by prioritizing application modernization services with regard to security. This will help you enhance your security posture, leverage the benefits of the cloud environment, and improve performance. 
With this blog, we want to emphasize the importance of integrating security actions throughout the app development cycle. 
What are application modernization security services?
Application security refers to certain techniques and measures to enhance an application's security at the initial code level, making it less vulnerable to threats. 
Importance of application security
Now comes the major discussion, why application security?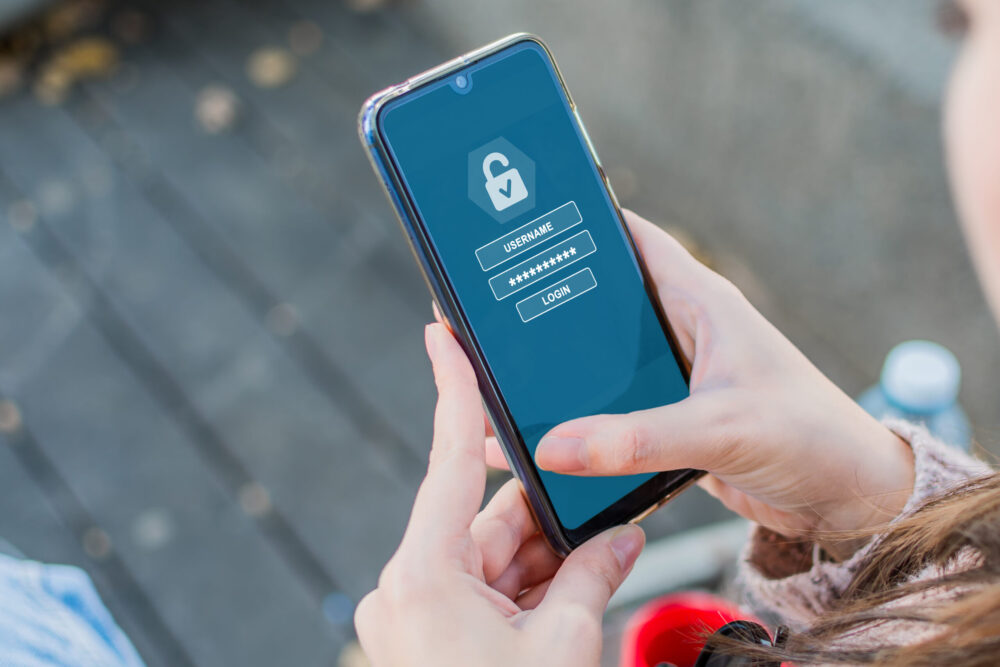 Starting with the most imperative – Threat landscape. 
The world of mobile applications development is constantly evolving. This gives rise to new external security threats every day. Timely finding and fixing vulnerabilities helps reduce the organizations' overall attack surface. 
A protective approach towards security threats is way better than the later reactive measures. As your app grows, so do your data, hardware, and other software operations. This means the attacks against those assets also increase. Application security softens the impact. 
Everyone needs it.
Believe it or not, every company is a software company. Since every business is now digital, applications need to be more aware of security measures. Healthcare, Fintech, On-demand delivery, eCommerce stores, fitness apps, etc – all require strong security measures.
Pay more for recovery.
Yes, this is true. 
Just for your information, based on certain projections, cybercrime rates may increase by 15% every year, amounting to 0.5 trillion by 2025!
Your business may face hard repercussions if you fail to update your mobile applications. Let's say someone breached your data; this would directly result in ruining customer trust, loss in revenue due to stolen data, and even loss in investors' trust. 
The choice is yours.
Mitigate financial losses with app security.
The impact of a successful cyberattack can be catastrophic and ripple through your business, from direct financial losses to reputational damage. Prioritizing and investing in a robust app security measure can soften the blow caused by the potential losses. 
It complies with the regulatory requirements.
The regulatory environment is becoming increasingly strict concerning privacy and data protection. Organizations are required to abide by GDPR, HIPAA, and PCI-DSS rules in addition to industry standards. One of the most important parts of fulfilling these requirements is application security. When you have security measures, it's easy to avoid expensive fines and legal repercussions.
What are the risks associated with outdated applications?
There are plenty of reasons as to why your business needs application security. But to clarify more, we have listed a few risks associated with obsolete applications. Let's read. 
Third-party security breach.
Assessing your third-party integrations is equally under constant risks and threats as your entire product. It's important to identify the dangers your outdated applications offer. Let us help you with an example – you have a vendor handling confidential information, and they can unintentionally put your data at risk if they use antiquated software solutions or browsers to assess your networks. 
Make sure to store data on the cloud. Just to let you know, a hacker may be able to assess your network and hijack the entire database. They can take advantage of an unpatched security flaw in the web application firewall appliance of the cloud provider.
Ransomware risks.
It is important to note that most cyber-criminals target obsolete systems for ransomware assaults. Why? Because it's easier. 
Tons of businesses ignore these security threats and are blind to the risks they create. Keep your systems up-to-date and avoid these ransomware risks. 
System downtime and crashes.
Nobody loves software crashes. Fortunately, Software-as-a-service (SaaS) and other cloud computing applications have made it easier to move the stored database to sites resistant to local hardware failures. As a business owner, you obviously desire a system devoid of security threats because of your customers. They need seamless and error-free access to information. You should know that many would move elsewhere if system problems associated with downtime prevent customers from accessing what they need. 
Please note that your competitors might be sitting on the sidelines with the right solutions ready to take over your clientele. So, identify the gaps and prevent them from happening. 
Severe decline in the productivity of the team.
Obsolete systems can cause a great deal of disruption in your business processes. Administrator attention is needed for legacy systems with patches, support requests, and upgrades because they need more time to operate and finish duties. If you use outdated systems or technologies, you are losing weeks or even months of productivity. Time-consuming tasks like maintenance, updates, repairs, and security patches can rapidly consume work hours.  
Poor revenue streams can hurt. If your Return on Investment (ROI) is poor, you'd spend your time figuring out what went wrong. We recommend strong security systems to safeguard your brain-child to avoid this situation. 
Extra-cost build-up. 
We have a fair question to ask – 
What would you prefer: investing in a new business value for your business or maintaining your outdated systems? 
Just to let you know, if you choose the latter option – it will put a hole in your pocket. Yes, it's going to be a really expensive deal. It's like keeping a really old house or your car; the cost of maintaining outdated items increases daily. 
The most distinctive change would be how your systems deteriorate daily, increasing the danger and severity of using outdated software. The upkeep costs surge immensely, so make sure you make th right decisions. 
What factors to consider when choosing the right modernization approach?
Other than looking for the right companies offering application modernization services, make sure you pick the right approach to address your security concerns. We have covered most pointers, but here are some quick tips to help your journey further –
Establish realistic goals for updating your legacy apps.
Identify the specific systems that are outdated and need an upgrade.
Pick the right tech stack.
Make sure you calculate the financial aspects before initiating the security processes.
See if you can transfer the outdated platforms to more contemporary ones. 
Consider the extent of necessary modifications to guarantee a seamless shift.
Check if the modifications are worth the risk, cost, and hazard. 
Look at the resources required to maintain the operation of current systems during the transition. 
To sum up
It all comes down to planning. A carefully planned process can make all the difference when modernizing outdated solutions. Once you think about building an app, do not overlook security threats. It should not be the last thing to execute. Refine your approach and build the right product that serves both – you and your customers.