Home » Articles »
Line25 is reader supported. At no cost to you a commission from sponsors may be earned when a purchase is made via links on the site. Learn more
Once you've completed your website or app design work, and it's time to turn your design into working code, you usually have two options; do the coding yourself, or turn your project over to a development team. Even designers with some expertise in coding, will more often than not take the second option. Where code-savvy designers have an advantage, is they know what to look for in a developer, and can often tell who the top developers are.
For the rest of the web design community, who are in the majority, finding the best website developers often represents a challenge. This is where we've entered the picture. We've selected coding professionals who will give you the greatest value for your money, who communicate freely and openly, and who provide quick service. Our list features one winning team after another, whether the team in question has a particular specialty, or offers a wide variety of solutions.
You cannot make a bad pick.
Sketch to HTML by Xfive.co tops our list for a good reason. The services this developer provides are affordable and easy to access. They offer the perfect solution for designers who want their Sketch designs converted to HTML/CSS/JS pages, or to any of the popular content management systems. They set and meet high standards for cross-browser development and fast website loading times.
This team's ability to produce conversions that match submitted designs to the letter, has created a large and loyal following of Sketch users. Communicating and collaborating with the XFive team is never a problem.
The developers are always ready to advise you if they see possible enhancements to your design that could reinforce the impact or effect your website would have on the using community, or in some way improve its performance.
As an example, they are extremely proficient at incorporating modern animations into client's designs when they see this type of an inclusion could have a positive UI effect. And if you design in other formats too such as PSD, INDD, AI, their team will be happy to help you.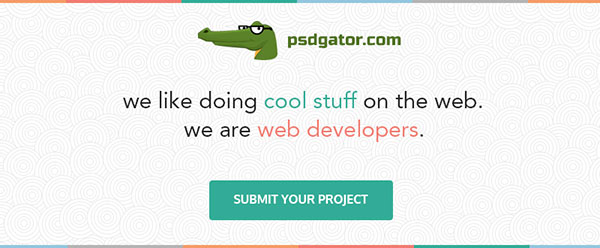 The little green gator looks like he knows what you want, and knows how to do it. PSDgator is a team that is small in number but large in accomplishments. They will take your Photoshop design and convert it into W3C-valid HTML5/CSS3 code. If you prefer conversion to jQuery or a WordPress theme, they specialize in these conversions as well.
The PSDgator team accepts any of the commonly used formats, and they will review your design and get back to you if they have any questions, or see any potential problems. Only after that will they begin the conversion effort. E-Commerce and mobile sites are also right up their alley, and if you have an existing website that could use a little sprucing up, feel free to ask them about their reslicing and rework services.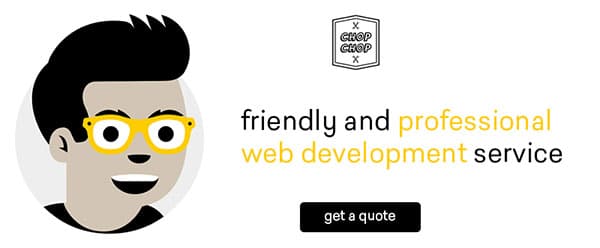 Chop-Chop has been in the hand-coding and pixel-whispering business since 2010. They will be only too happy to help you build a great website, they are great to work with, and you will find it almost ridiculously easy to get your design conversion started. Simply answer a few questions about what you want (prices are quoted), add you files and notes (you can use Dropbox or a link), and provide contact information so they can get back to you.
The way the project submittal process is laid out is a good example of how Chop-Chop is ready to analyze your design and partner with you throughout the development process. The team works hard to foster good relationships with their clients, and they especially value long-term relationships. This is a good choice if you are looking for a team that does excellent work and is easy to collaborate with.
PSD2HTML® is the world's first company offering PSD to HTML conversions services, which is another way of saying that this development team has been around for quite a while. Working with them is easy. You simply tell them what you need done: HTML/CSS, WordPress, Drupal, Joomla!, Magento, Shopfly, an Email template, or something custom.
Specify whether you want a responsive layout or any special JavaScript effects, send along your project brief, and they will get back to you within a few hours. PSD2HTML® team is really reliable and good at what they do. With over 11 years of web development experience and 75,000 completed projects, PSD2HTML® is trusted by thousands of customers, including Maersk, Qantas, and Wakefly.
htmlBoutique will take your PSD, PNG, AI, EPS, CDR, TIFF, INDD, JPG or Sketch formats, and then slice and code your design to HTML5/CSS3. The result: a W3C-valid, pixel perfect, cross browser compatible code. The dev team is always kept up to date on the latest coding trends and the conversion process is fast and transparent. A dedicated manager will be by your side from the very beginning until you are completely satisfied with the end result. You will get preview links and great assistance on all process stages, many free of charge additions and payment on total satisfaction.
Freelance web designers, web design agencies, and even Fortune 500 companies, look to Direct Basing when in need of the services of a reliable slicing partner. You can choose Direct Basing with confidence for your PSD to HTML5, WordPress, or Responsive slicing needs.
You will experience quick turnaround, or receive a discount if a slower delivery time will suit your needs. You will also be given their prices up front and there are no hidden fees. The team offers lifetime support to fix any bugs that might crop up on a project they have completed. Direct Basing is definitely a low-risk service.
PSDtoWP is a great choice for web designers and developers who love working with WordPress. No matter how big or small your project is, this team will help you bring it to life. They have a huge experience working with Sass, HTML5/CSS3, responsive WP themes, WooCommerce, custom WP plugins, and much more.
Before starting to work on your project the PSDtoWordPress team will analyze your requirements and clarify all important details. During all stages of the development process, they'll keep you posted on their progress, and after your theme is delivered and approved by you, PSDtoWordPress will provide you free support for 30 days.
Netlings take on website creation is to let designers focus on what they do best – creating awesome website designs, and leave the coding up to them. Their team of professionals can convert your web designs to websites, markups, mobile apps, and more.
Netlings has been in business for over 7 years, and during that time they have provided their services to clients around the world. Their services include, but are not limited to, PSD to HTML (including Responsive), PSD to WordPress, Shopfly, and Email newsletters, and mobile and web app development.
EmailCraft is a top-choice service if you need to convert your email template design into a high-quality, mobile-friendly HTML file. In just one business day, they will hand-code and meticulously test your template in 37 email clients and on 12 mobile devices.
Plus, you'll love these guys if you use tools like MailChimp, CampaignMonitor, or Mandrill for managing your email campaigns. EmailCraft will make your HTML email template easy-to-import and customize in any ESP you choose.
Conclusion
When it's time to turn your designs into workable code, one or more of these services can do the job for you, and do it well. You can either choose one that covers the entire range of development services, or select one that specializes in your particular web design type.
Each of these services is well-known for their workmanship, reliability, and honest treatment of their customers. You can expect to get the value you are paying for and more, since these business work hard to establish long term client relationships.