Home » Articles »
Line25 is reader supported. At no cost to you a commission from sponsors may be earned when a purchase is made via links on the site. Learn more
While bright flat website designs are continuing to illuminate our screens and sometimes burn our retinas, some designers are taking the opposite route and creating powerful website designs with dark, subdued color palettes.
These dark designs have a kind of seductive presence that draws you in, often with black and white photography to capture a certain emotion.
This post rounds up over 20 beautiful dark web designs making use of black backgrounds, subtle hues, and dramatic monochrome images.
This minimalist, dark website design has only one accent color – magenta – thus directing the users'  attention to the desired elements.
This one-page website design serves as a presentation for the Mac Pro. Check it out and notice the smooth transitions and animations.
If you want to be impressed by awesome animations and transitions, check out this dark website design!
Kwok Yin Mak is a multidisciplinary designer based in Orlando, Florida, and this is his portfolio website.
This dark portfolio website design belongs to Tobias van Schneider, a multi-disciplinary designer living in New York.
Selling electric bikes, this website has a perfect layout and design for its purpose and target audience.
This minimalist, one-page website has a simple, dark-themed design with smooth transitions between page sections.
This website design belongs to an agency which creates digital experiences, visual identities and emotional connections between brands and people.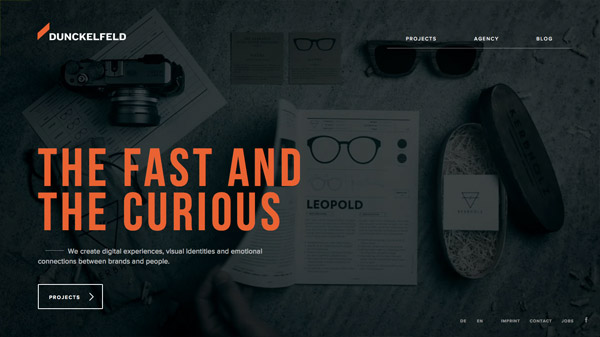 Image Conscious Studios is a branding and interactive design studio in Boston, MA and this is their dark-themed portfolio website.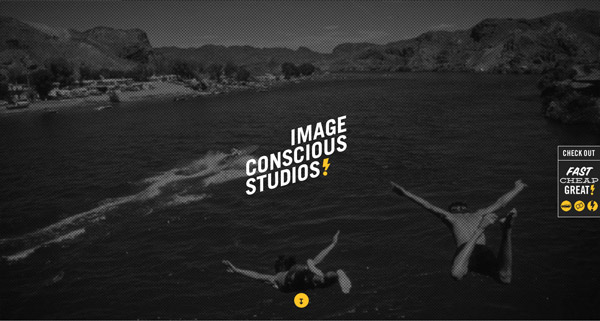 This is another design agency's portfolio website. They plan, design and execute websites and apps for mobile and tablet devices.
Common Ninja has developed a suite of tools designed for website owners. They have a simple website, with a couple of illustrations and an overall dark color palette.
This is the portfolio of a Phoenix, Arizona based User Interface Designer who loves to create amazing, minimal web experiences.
This simple, yet beautiful dark website design belongs to an user interface designer/front-end developer from the Netherlands.
Laurent Perez Del Mar is a feature films music composer and this is his portfolio website.
Mammoth Media welcomes us to the new era of broadcast and engagement, through their minimalist, dark-themed presentation website design.
This is another dark portfolio website, this time belonging to an architecture studio whose works have been published extensively, both locally and internationally.
Whisperism is an international design agency and creative elite network. Check out their beautiful website and be mesmerized by the animations.
Arc Design Lab is a Philippine-based design studio that provides creative solutions for web, print and animation for businesses. This is their website, which makes use of dark color palettes, smooth animations, and parallax effects.
This is a premier creative network for photographers, designers, illustrators, and artists. Check out their presentation website.
Octane is fuel for brands with award-winning creative strategists, designers and technologist. Take a look at their unique dark-themed website design.
Cyril Masson's personal portfolio is a full HTML5 responsive website with beautiful photography and large fonts.
Dark websites can be powerful and moving. Dark design elements draw users' attention to the content of the website, and almost force the user to look around and explore further. If you are working on a design project and either were specifically asked to create a dark design or were considering using dark color tones and hues, this roundup should serve as excellent expiration, even for your darkest designs.