Home » Articles »
Line25 is reader supported. At no cost to you a commission from sponsors may be earned when a purchase is made via links on the site. Learn more
The retro theme has exploded in recent years with nostalgic styles becoming popular in fashion, photo, and video. That is why we decided to find some of the most inspiring examples of retro style website designs and share them with you. 
In the web design industry, the emergence of the retro or vintage trend has kind of evolved from the "grunge theme", with designs taking inspiration from a particular era in history.
This post showcases 30 website designs that perfectly execute the retro style, with aged textures, muted colors, and impacting typography. Check them out!
This is a lovely website design with a handmade feel. It uses hand-drawn images and a lovely font with decorative details and an energetic retro vibe.
This website uses a lovely vintage script, super dynamic and likely custom. It stands out and makes the website design truly unique.
The sepia filters make this website look aged and retro. It has a perfect font choice as well and a complementary color palette.
This country-style piece seems to be straight out of the past and in this case, the Cowboys time. This website is loaded with retro elements.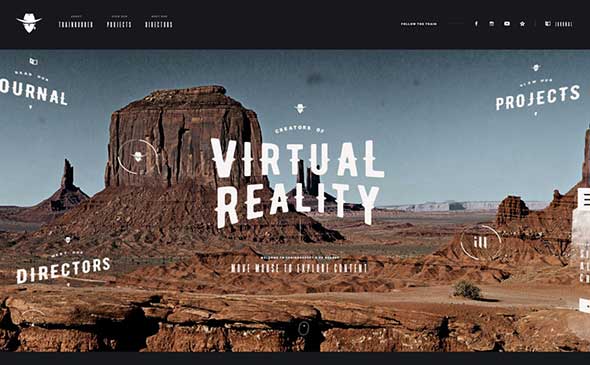 This is the website of an American advertising agency in Chicago, Illinois that creates integrated marketing communications.
This restaurant website has beautiful food images, large typography and lots of retro / vintage elements.
Cascade Brewery is a brewery established in 1832 in South Hobart, Tasmania. This is their vintage-inspired website design.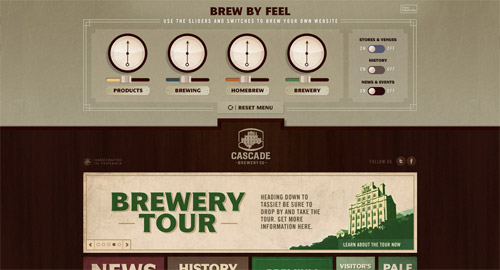 This website design uses black and white photos, old paper textures and a vintage color palette to recreate a vintage atmosphere.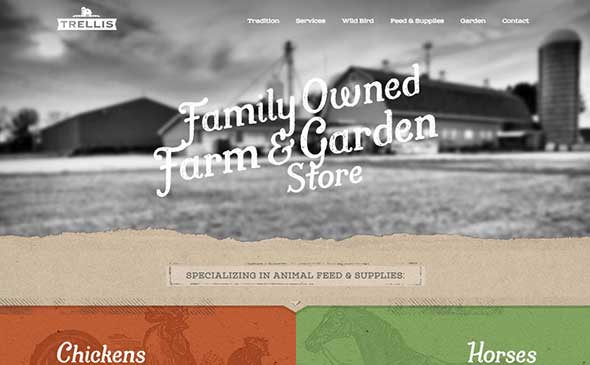 Matt Hovland is an audio engineer in Los Angeles, CA with specialties in ADR/VO/Foley recordings. This is his portfolio website with a retro vibe.
Austin Beerworks is a Texas brewery hell-bent on excellence. Check out their website and get inspired by the bold color choices and large, retro fonts.

Here is a great font featuring beautiful, retro ligatures. The website also uses great, dark textures, which make the texts stand out.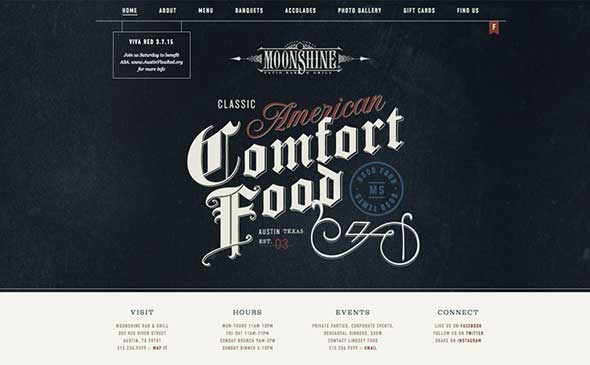 Looking for a proven book editor to transform your fiction or memoir? This website offers just that. You'll love the vintage atmosphere given by the carefully design web elements.
The monochrome palette contributes to enhancing the aged style of this website design. It has some retro-inspired web elements as well.
This website design features a custom piece of lettering, which is dynamic, like most retro scripts, and has a vibrant, fun look.
All star lanes
This is the presentation website of a bar with bowling, delicious home-made food, and fun cocktails.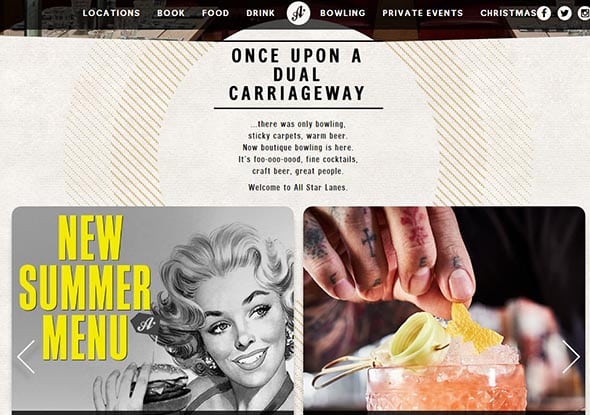 DNA to Darwin is an educational project funded by The Wellcome Trust. The website design has a retro touch.
This website design opted for a retro vibe, using rounded corners, a limited color palette, and simple illustrations.
Large photography paired with bold, huge fonts, make this website very eye-catching and interesting. Check it out.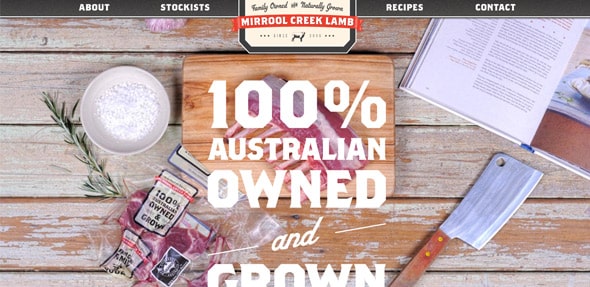 This whole website has an old school, elegant feel. Even though it uses lots of retro elements, it still looks contemporary and modern.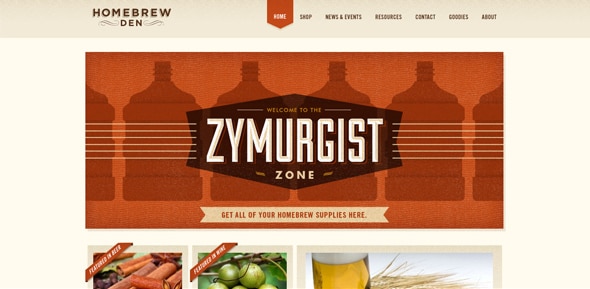 This website uses a retro typography set and a retro color palette. It combines beautiful photography with subtle, aged elements. Check it out!
The color palette made the designer think of delicious homemade soup on a cold night in New England. The website looks pretty awesome and it's truly an inspiration for retro styled website designs.
This brand uses an eye-catching white and vintage-inspired type to create an elegant label. The whole website looks retro, but modern in the same time!
This is the website of an industrial warehouse that converts scrapped artifacts from American history into comics.
This website has a classical vintage design, with a retro color palette and a clever choice of fonts.
Check out this lovely template that you can quickly insert into your WordPress site. This premium item has a stunning design with neat features.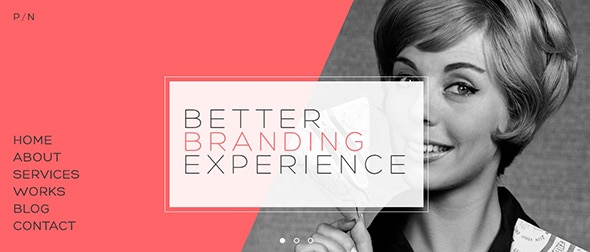 This great WordPress theme comes with 3 color variations, a beautiful responsive design that will automatically adapt to any screen size, and other great characteristics.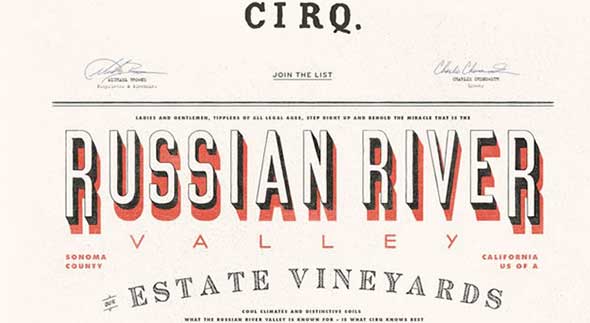 Check out this amazing WordPress template and use it to create your next website. This premium theme can be used to build professional multipurpose sites.
This is an excellent WordPress template with a vintage design that you can easily customize to meet your requirements.
This premium template comes with a fully responsive layout which will automatically readjust to fit any screen size. Enjoy!
I know that everyone is concentrating on modern websites nowadays, but isn't it nice to see a vintage or retro-looking website design once in a while? If you just love the stuff that "used to be", or have a client that specifically asked for a design that has a vintage look and feel, use the websites in this list for your vintage inspiration. I even included some pre-built vintage website templates in case you want to use a retro website template that is already made.