Home » Articles »
Line25 is reader supported. At no cost to you a commission from sponsors may be earned when a purchase is made via links on the site. Learn more
Many businesses and design agencies have web design/development teams in place. It's somewhat unusual to find individual members of those teams who fully engage in both activities. Designers prefer doing design work, and developers prefer bringing designs to life.
It's the same with freelancers. Few freelance web designers have the expertise or experience to perform development tasks. Even if they have coding skills, they prefer to hand their work over to coding services.
Designers working with Photoshop find it easy to assemble their PSD files, and hand them over to a programmer or a coding service for conversion to HTML/CSS. Since a host of companies offer these services, it's usually not much of a problem to find one. It can be a different matter however, to find one that provides excellent service, and guarantees their work. It's not just the quality of their work either; it's how they treat you, their customer.
You'll like working with any of these four design to coding services; just as they will enjoy working with you.
            PSD to Manythings provides design to code services to agencies, design studios, and freelancers. The goal, in each case, is to deliver innovative HTML5 web pages, and awesome E-mails and CCMS themes. The team knows that close collaboration with its clients is the best way to understand their needs and requirements, and the best way to guarantee a successful execution of the development process.
Unlike the more traditional PSD to HTML companies, PSD to Manythings does not rely solely on rigid standards, or a fixed hierarchy of processes, during the development phase. The team is constantly searching for the best coding standards and the most effective and efficient workflow processes. When PSD to Manythings quotes a price and a deadline, you can be assured that QA and testing is accounted for in addition to coding.
You can expect perfect frontend solutions, whether the service you request is PSD to HTML5, Responsive HTML5, Bootstrap, WordPress, or WooCommerce. Sketch users can also look to PSD to Manythings for their development needs.
Digital Agencies, businesses, and web design freelancers can all save time and money by making Direct Basing their go-to design to code service provider. Digital agencies can speed up their workflow, and enhance their designs at the same time, by leaving the coding to Direct Basing. They can also save money that would otherwise be spent on hiring full-time developers.
Businesses will profit from the sound development solutions Direct Basing offers, and Freelancers, who typically don't care all that much about slicing and coding, can increase their incomes by taking on additional work.
Direct Basing knows that correctly converting your PSD to HTML code is not always an easy task; unless it is being done by professionals having tons of experience to back them up. You can also count on Direct Basing for PSD to WordPress or E-mail, Responsive slicing, and other services.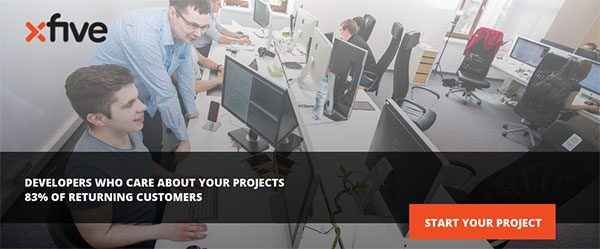 Xfive, formerly XHTMLized, has been in the design to coding business since 2006, and has helped and worked with thousands of clients during that time. The Xfive team does not rely on a cookie-cutter approach to give their clients the solutions they expect. Understanding that different clients have different requirements, some of which can be quite unique, the team works hard to propose the best technical solution; and if necessary, adapt to their client's development needs.
Xfive enjoys partnering with its clients. Consequently, their production process is transparent, as are the development standards they follow. They have a Partnership eBook you can download for free to gain additional insight as to how they go about converting PSD to HTML, and the services they offer. Xfive has three main offices, on three continents, plus they have a global network of freelance developers. Time zones are never an issue.
            Netlings will take your PSD files, or files in any common format, and deliver superb, W3C compatible HTML5/CSS3 markup. Delivery time is typically 1-2 business days (sometimes less) per page and sub-page.
This India-based software engineering studio can also take your existing websites and convert them into responsive websites, should you have the need. Netlings gladly accepts all projects large and small, including the small tasks or fixes you would rather not work yourself.
Checking Your PSD Files Prior to Delivery? Don't Forget These Important Tasks
Making sure you've dotted all the i's, and crossed all the t's is important before you submit your PSD files for coding. Developers love working with design files that are well-structured, well-organized, and free of glitches or omissions.
As a designer, you can have a significant impact on the time it will take to have your files converted; and whether they will be converted accurately. Don't make the mistake of leaving it up to the developer to try to figure things out that are not crystal clear; or search for elements that have not been properly identified.
Any extra work you place on the developer adds to production time and cost. Give the developer much extra work, and when all is said and done, that person may no longer be your friend.
That said, here are some practices to keep in mind:
Organize Your Files
A highly-structured, well-organized PSD file (or almost any entity for that matter), typically leads to a successful outcome. It serves the web coder well; by making his workflow smoother, and boosting his productivity.
If it needs a name; name it.
There's no good reason for not naming layers in Photoshop. This is one area where perfection counts. Changed states in a PSD need to follow a naming convention, and a color convention, as well. This is especially important in those instances where multiple states in a PSD are involved. An example would be an active or hover state of a button. Keep you naming and color conventions as simple and straightforward as possible.
Rollovers
As you are building your design, think about links' functionalities, and call to action elements. Rollover states for these elements serve to distinguish among action states. It's best to define these rollover states as you proceed with your design, rather than going back later; which generally adds to your workflow time, and is a potential source of omissions.
Blending Modes – Not Allowed
Blending modes have their uses. When properly applied, they can enhance imagery, and shorten image processing time. Before you use them in Photoshop however, it's important to bear in mind that it is impossible to recreate them in CSS. When turned into website images, or HTML/CSS code, the result will be unpredictable, and generally unacceptable, rendering of images.
Content Flexibility
Content flexibility is another thing to think about while you are designing. The objective here is to avoid confining content to too small an area. When the time comes to convert your design to code, or maintain your completed website, there can arise instances where you may need to add text, or replace an image; only to discover there's no room to do so. Give yourself some wiggle-room.
Asset Folders
Special fonts, logos, supporting content, and the like, should be placed in an assets folder that accompanies your PSD file. Doing so will benefit your fellow collaborators, not to mention the developer.