10 Awesome WordPress Tools & Services You Should Check Out
Home » Articles »
Line25 is reader supported. At no cost to you a commission from sponsors may be earned when a purchase is made via links on the site. Learn more
It wasn't long after WordPress first came on the scene that it has succeeded. It gained the reputation as a complete website building platform. Now, it is the #1 favorite of web designers and the most widely used tool of its type on the market.
The WordPress team set out to build what they intended to be the ultimate website builder. Thanks in part to the growing number of tools and services, their goal was reached.
In this article, you'll find ten of the top tools and services. Any one of them can take your website building and managing experience to a new level.
Pour yourself a fresh cup of coffee and take a moment to go down the list we've provided. You're almost certain to find something that can make your day.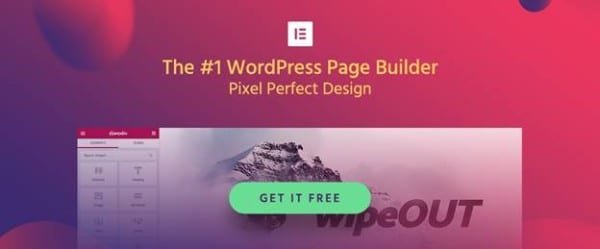 Pin
Easy to use and free are two good reasons for choosing a WordPress page builder, but there are a lot of other features you need to look into before arriving at a knowledgeable decision. Elementor has these other features in spades, besides being "easy to use and free" it's also the best choice for any professional.
It is, in fact, the #1 WordPress page builder, and it achieved that standing in less than 2 years following its initial release. Starting with a handful of users, Elementor's user base currently consists of 1 million loyal customers.
Elementor lets web designers build what they set out to build, down to the minutest detail, and without having to resort to writing code. This open source, front end page builder has features you won't find elsewhere, including a set of new advanced features that were released earlier this year.
You'll want to see for yourself what Elementor can do for you, but it's worthwhile noting that everything about this premier page builder was designed and developed with its users in mind.
2. Brizy
Pin
Brizy is another top-of-the-line free and easy-to-use WordPress website builder. What users like most about this WordPress builder is the friendly and intuitive UX they encounter. This is in large part due to its clutter and distraction-free user interface.
The Brizy design and development team found a way to make the features, settings, and options you need to work with at your fingertips when and only when you need them. This saves you the trouble of having to work your way through crowded sidebars to find the action you intend to execute.
Brizy's users, designers and developers alike enjoy the flexibility Brizy offers, due in part to its library of 4,000+ icons and 150 pre-made design blocks.
You can test Brizy on their website, keep the HTML you generate, and use it for anything you want – for free.
Pin
Post Tables Pro is the ultimate solution for anyone who has grown tired of the time and effort it can take to build a table when manual data entry is required. Both the time and the effort involved disappear like magic when this dynamic WordPress plugin is put to work.
There is, of course, no magic involved. Posts Table Pro simply accesses the data that's stored in your WordPress database. All you have to do is decide which data you want, how it should be sorted and ordered, how you wish to have it presented, and let Posts Table Pro do the rest. Posts Data Pro supports multimedia; your table listings can include video, audio, playlists and images as well as text. It's popular for creating WordPress document libraries, blog post indexes, member directories, staff directories, audio libraries, and much more.
There's a wealth of options to work with ranging from table formatting to data filtering to page loading and even a search box capability.
Pin
Take a moment to figure out how much time you spend attending to website maintenance and management tasks. It could be more than you think, in which case it might make sense to turn those tasks over to WordXpress.
They'll not only keep everything safe, secure, and in running order, but assist you in selecting tools to improve your website's performance and SEO and marketing capabilities.
Pin
There's generic marketing, and there's personalized marketing. The latter has much more to offer and Logic Hop is just the WordPress plugin to make it work for you. Logic Hop takes into account the actions website visitors take, what their interests are, and where they come from to provide you with the ability to better target your intended audiences. The result is more effective WordPress websites – more leads, more sales, and more conversions.
Pin
Goodie is a development platform that offers its services to end clients who can either provide a detailed design or a design idea. Goodie provides the ideal solution for a small business owner in need of a carefully coded website.
Goodie specializes in 1-10 page websites, small WordPress websites, and email templates. The price is $999 with a 5-day turnaround.
Pin
You likely already have a highly-qualified mechanic who keeps your automobile in good running order. Fixmysite.com is the web's equivalent of your friendly neighborhood garage.
Their website mechanics will fix what ails your website, and they can make any small changes or speed optimization improvements you need. Fixmysite.com also offers site audit, malware removal, and installation services.
Pin
This #1 product and service review plugin for WordPress provides all the flexibility you need to summarize the reviews of any product or service in the format that suits it best. The summaries can range from overall percentage ratings calculated to two decimal places to bar charts, stars, or thumbs up or down.
WP Review Pro is WooCommerce compatible and the results it displays can be tailored to your brand.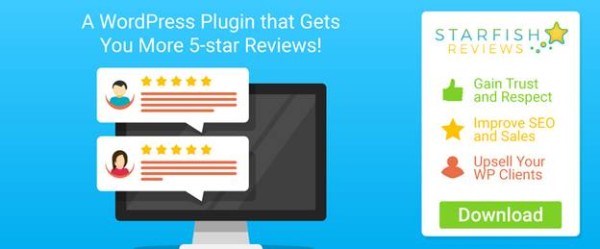 Pin
Starfish Reviews is a review management plugin that enables you to present reviews on Facebook, Google, TripAdvisor, and other popular platforms. Starfish reviews encourages your customers to submit reviews, plus you can let them choose which platform they want to post their review on.
Using this plugin can have a positive impact on your SEO and lead to a higher percentage of 4 and 5-star reviews.
Pin
Perhaps it's time to join the AI crowd by putting this exciting technology to work for you. WordLift translates page content into the machine-friendly content chatbots and search crawlers look for to grow traffic and encourage your site visitors to visit more pages, spend more time on each one, and take the intended actions.
No special technical skills are needed to install and use this UX-enriching WordPress plugin that will grow your traffic with AI-powered SEO.
Conclusion
It's almost a given that you could put to one or more of these products and services togood use. A free top-of-the-line page builder is obviously hard to pass up. One or more of the specialized tools or services could easily make our day.
Are you looking to save time or effort or boost your productivity?  Or, if you want to build a better website with one or more exciting new features, there's something here for you.