10 Awesome WordPress Plugins You Should Use This Year
Home » WordPress Plug-ins »
Line25 is reader supported. At no cost to you a commission from sponsors may be earned when a purchase is made via links on the site. Learn more
Plugins have several advantages over coding. They also win in comparison to leaving the task of creating new functionality to a developer. Plugins can provide immediate results, the best ones, like those described below. They can give your reliable, error-free operation. Also, they are far less expensive than the alternatives.
There are thousands of WordPress plugins on the market. Finding one that appears to address your needs isn't all that difficult. Finding the best of the best is another story.
Some plugins have a role to play in nearly every web project. Others are more specialized. Some others still are dedicated to saving businesses time and money.
You'll find all three categories here, so dig right in and be prepared to find one or more that will make your day.
Pin
Amelia's authors found a cool way to make small businesses and web designer's clients extremely happy. They automated a common business process to make it more effective, more efficient, and a genuine time and money saver.
Their creation, a booking and appointment WordPress plugin, offers its users a nearly instantaneous return on their investment, reduces management and employee stress, and keeps a business's clientele satisfied.
Amelia is designed for businesses like beauty parlors, spas, health and fitness centers, and consulting firms that rely heavily on client bookings and appointments.
Amelia is on the job 24/7 to make appointments, fit them in with employee availability, manage bookings, send appointment reminders, and accept online payments.
Amelia's automated system relieves managers and employees of having to take and manage every booking allowing them to devote more time to their core roles and responsibilities.
Pin
Describing all the table and chart-building tools and functionalities the wpDataTables plugin provides would take up much more room that has been set aside for this brief summary. Suffice it to say, wpDataTables provides the most comprehensive table and chart-building solution of any WordPress table-building tool or plugin of its kind on the market today.
What can wpDataTables do for you?
–       It accepts huge volumes of complex data (we're talking up to millions of rows) and neatly summarizes them in useful and highly readable tables/charts in minutes.
–       It accepts data in all of the more commonly used formats (including MySQL and MS SQL).
–       The tables and charts it creates are interactive and responsive; they are also frontend editable and consequently easy to maintain and update.
–       The wpDataTables plugin integrates with the most popular form builder plugins including Formidable Forms and Gravity Forms.
–       Want a color coded table/chart in which key information is highlighted? Not a problem.
More than 20,000 delighted users give the wpDataTables plugin a 4.7 star average rating.
Pin
NextGEN Gallery is a free gallery plugin that will not only serve you well for building simple galleries, but it can be used to create extremely large galleries and several different styles of galleries as well. It could in fact potentially meet all your future needs in that it's served as the industry standard WordPress gallery plugin for the past dozen years.
This free version is always a good starting point, but should the time come when upgrading to a version offering improved performance and capability makes sense, you'll like what NextGEN Pro has to offer.
NextGEN Pro features numerous options and extensions, including eCommerce extensions, that can have a positive impact on your gallery building options and opportunities.
There's also a middle ground available. You can purchase a packet of selected Pro extensions for use with NextGEN Gallery.
We suggest giving the free version a try and go from there.
Pin
Anyone can put up a website these days, but is your website truly effective? Whether you're selling products or marketing a service, content personalization engages visitors and turns them into customers.
Logic Hop for WordPress is a toolbox of ready-made solutions that makes it easy for anyone to personalize their site based on geolocation, social media posts, visitor behavior, and even what they're interested in. Logic Hop is a must-have plugin for WordPress – Try it free and see why.
Pin
This Swiss Army knife of SEO-enhancing WordPress plugins features a variety of SEO tools ready for you to apply. Rank Math SEO loads fast and it's easy to use. One of its most popular features is its built-in Content Analysis function that will help you deliver SEO-friendly content.
Pin
If you've been looking for ways to improve on your website map-making skills, you can stop here. With MapSVG, you can incorporate Google maps, image maps, and interactive vector maps into your sites and customize them in various ways.
Users appreciate highly informative maps, and the MapSVG plugin delivers. You can add markers and directory information to your maps, overlay SVG files, and much more.
Pin
Blog2Social gives you an all-in-one solution for automating social media posts that market your business's product and services offerings. Blog2Social is available either as a web app or an integrated WordPress application.
With its drag and drop social media calendar Blog2Social enables users to schedule and cross promote content across 16 different social media networks.
Pin
The WordLift plugin gives you the opportunity to put artificial intelligence to work while helping you face the challenges that go with creating SEO-friendly content. You can try WordLift for free, and you surely will like what you see.
This AI-driven software solution also partners with WooRank to measure and assess your site's search engine-friendliness characteristics.
Pin
Creating a simple FAQ page may be a no-brainer, but website users usually want something more than simple answers to obvious questions. The Heroic GAQs plugin has the functionality you need to create pages that will make users feel like they're receiving personal customer service department assistance.
You'll save yourself and your customers a ton of time by creating questions and answers, ordering and categorizing those questions and answers, and adding images and videos using drag and drop.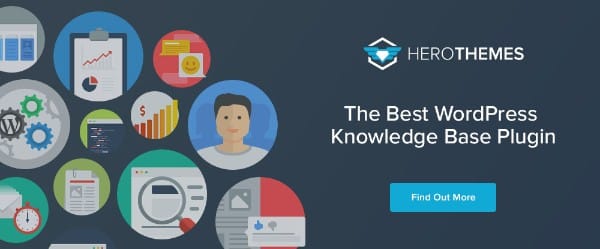 Pin
Another approach to providing answers to user's question and giving them as much additional information as they need is to create a website knowledge base. Creating a knowledge base does not have to be any more difficult than creating a page or post.
The Heroic Knowledge Base plugin's many features enable you to collect user and article feedback and provide users with a super-fast search capability.
Conclusion
Whichever of the above software tools you pick, you can expect benefits. You even find 2 or 3, all of which will save you a ton of time. They will relieve the stress of having to go the DIY route, and make your website users happy campers.
These software extensions don't only make your website designs smarter. They can make you smarter as well.