Showcasing 65 of the Best Website Designs of 2017
Add to Flipboard Magazine.
Throughout the year I've showcased my favourite website designs findings in the Line25 Sites of the Week roundups. This special end of year post showcases the best of the best, pulling together the awesomest designs from all the 2017 Sites of the Weeks into one showcase of super cool sites.
A Modern Eden
Foundation Six
Little Black Dress Society
Themify
Fudge
Virb
Image Mechanics
Nordkapp
Dawghouse Design Studio
Ben the Bodyguard
Chirp
Fi
Fhoke
Mark Hobbs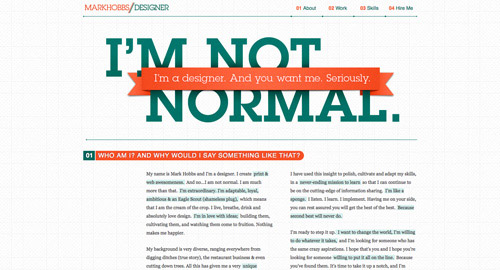 Ideaware
Analog
Arbutus
Pound & Grain
Simon Collison
Flourish Web Design
Lift
31Three
80/20
Ribbons of Red
Paravel
Campl.us
Feedstitch
Thomas Bishop
Carsonified
Box
Made By Water
New Adventures in Web Design
Kaleidoscope
Yaron Schoen
Core8
Fresh01
Jeroen Homan
Oliver James Gosling
Yaili
Team Excellence
Pieoneers
45Royale
Postbox
The Visual Click
Area17
Adlucent
Coolendar
efingo
Robedwards
So1o
Cofa Media
You Know Who
Eight Hour Day
Joey Lomanto
McKinney
Amazee Labs
Review App
Nosotros
Allison House
Iron to Iron
Galphin Industries
AwesomeJS
Savvy
Rype Arts
Applicom