Home » Graphic Design »
Line25 is reader supported. At no cost to you a commission from sponsors may be earned when a purchase is made via links on the site. Learn more
Amazing backgrounds are the unsung heroes of web and graphic design; they'll be the images in your collection that work the hardest for you. With this in mind, are you specifically in need of some amazing blue abstract backgrounds? Without a doubt, this featured post will have a great choice for you.
if you only use one primary hue for your background, make it blue. Due to its calm but strong meaning, blue complements a broad variety of styles for both web and graphic designs.

Combined with abstract styles and textures, these backgrounds are captivating and will impress anyone who sees them through your presentations, websites, print ads, mobile app, or any other design project.
Now it's time to view the best 30+ Blue Abstract Background Options (free and paid) that will make your designs super appealing.
Blue Abstract Backgrounds – Quick List
Here's a quick list of the best premium and free blue abstract backgrounds. You'll find more detailed descriptions for each further down on the page.
Premium Options:
Free Options:
An important component of every visual project's design is the background. They may be thought of as the pros' most creative assets. When you have attractive backgrounds at your fingertips, you can create poster designs, social media art cards, brand packaging, picture collages, and so much more!
Best Blue Abstract Backgrounds – Premium
Having a blue abstract background is a very specific search and a welcome resource for designers. After all, as you most likely know, blue is beautiful and one of the most used and versatile colors for web and graphic designers. With so many uses, our list will definitely come in handy – here we go!
The concentric light lines on a deep blue abstract background make this choice a moving design. This one is good for promotional materials, brochures, and for website and app designs.
This background color has a blue metallic appearance and is very captivating. It may be utilized most effectively with many applications including posters, banners, print, and digital designs.
As the title indicates, this background is a perfect choice for technology designs. We've seen this style evolve as a result of rapid growth in the digital and technological industries. As a result, the design here is a great match for software and electronics companies, digital services, and crypto designs.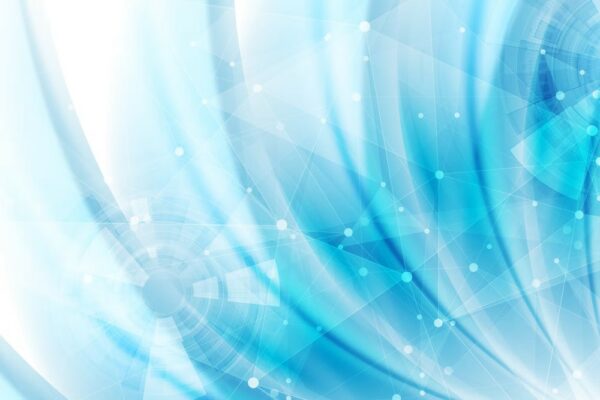 This abstract background creates artistic, eye-catching images with its blue, black, and purple variations. Almost everywhere you may use this background and you'll especially be pleased if you need a unique design for a stationery or gift-wrap background.
Here is a beautiful 3D option for your designs. If you want a background image to stand out and make a huge impact, then this is the one for you. The metallic waves are perfect for logos, presentations, advertising, TV, and more. This is perfect for car wash websites, water parks, pool sites, and more.
This abstract background gives off the impression of marble due to it being created with watercolor paints. There are 8 JPG files in this collection of blue abstract background textures that you may use. They all offer a really attractive marble texture design.
Incorporating elements from architecture and video games, this ethereal blue background is best suited for web services, digital marketing, game makers, tech firms, and crypto designs.
Abstract ink textures in blue and azure with gold streaks. This creates an appealing and calming atmosphere. These textures may be used in print and digital projects such as wedding invitations, site designs, greeting cards, and more.
It is a dynamic background, as the name implies, and is ideal for boosting the appearance of a tech company website or app. With its swirling lines and perfectly cylindrical elements, this background will also be a nice fit for space and galactic-themed designs.
This blue background has a technological feel about it. It's ideal for corporate features like website landing pages, UX development, video content, marketing, crypto, and advertising.
When used in various tones, watercolor textures may give your layouts a very diverse appearance. This watercolor texture collection includes lovely blue backgrounds in high quality. Use these fascinating background patterns to give your stationery or posters a lovely touch.
Watercolor textures aren't only good for promoting art sales or craft fairs; because they reflect something hand-crafted, they're also great for organic product branding and packaging. You may use these high-quality backgrounds to make wedding invitations, stationery, posters, presents, wallpapers, stickers, and more.
These backgrounds are beautiful having hand-painted brush strokes displaying hues and tones of blue, white, pink, and beige in acrylic paint. This one is special since it won the Color Of The Year in 2022 and will enhance any design you working on. It's great for gift boxes, social media, wrapping paper, branding, websites, and much more.
This Deep Blue Abstract Watercolor Background set is motivating and has a strong connection to nature, giving you a deep ocean atmosphere. It is ideal for designing cards and gift boxes, fabrics, websites, wrapping paper, invitations, and a variety of other items.
Here's a modern abstract blue background that is vibrant, displaying strength, but its background is also calming as well. For a classic, tech-inspired palette, use this backdrop with crisp, white typography to share a tech message on websites, posters, flyers, ebooks, and more.
This creative background design captures attention with smooth-flowing gradient-colored digital waves. It creatively reflects naturalistic lines. This stylish graphic background is ideal for high-resolution wallpapers and other graphic design projects. This one would also fit well for a startup company.
If you're looking for a background with blue racy colors that exude dynamic energy, this one would be a solid choice. Graphics may stand out and be seen because of the depth and contrast that the textures and colors provide. This is a good option for news websites, videos, and slide presentations.
This abstract background design draws attention due to its smooth and beautiful flow. It creatively reflects the depth observed in nature. This is a fantastic visual background that would be ideal for nautical-themed applications and so many others including startups, tech, and so on.
Another great choice for imaginative projects since it has abstract circular forms and goes "outside the box" so to speak with regard to the unique design. Try using this one when designing your next poster or Instagram ad that requires circular patterns or if you need a break from common square designs.
The textures and colors in the background add depth and contrast, allowing visuals to stand out and be recognized. This design is abstract and can apply to a hypothetical design or for real-world branding, and logos, and is good for audio and visual designs, networking, wifi, security, and other applications.
Free Blue Abstract Backgrounds
Here's a list of free options if you're on a budget. However, they only come with a license for personal use. A commercial license is available for purchase.
This background is intended for presentations, but it displays opportunities for multiple digital design applications. Increase the intensity of your color or gradient to highlight text components in the forefront while the dark and light blue colors swirl in the background while giving the appearance of movement.
This background's abstract style lends it a vintage feel. Use this tasteful background for presentations, brochures, and business cards that include high-contrast lettering to catch the eye.
For a brand reveal or a product mock-up, try this attractive graphic background. Try this if you require a design on a light blue background. Ideal for use as stationery wraps, cards, brochures, and more.
This blue abstract background is utilizing triangles in a mountain-style design, all in the beautiful gradients of dark and light blues. This is perfect for a Christmas-themed design and also ideal for use in presentations, wallpapers, and other contexts.
Geometric patterns are always attractive. And paired with the wavy curves of blue, this background is a definite pick for aesthetics that define creativity. Show your unique titles or alerts with an elegant bonus. It will be an image to remember on any background in marketing, medical, and manufacturing designs.
Use this blue triangle background as a techno or electric backdrop to showcase your taste in music or to display your gaming app features. This one is very versatile and can be used in pop culture designs or even old-school techno styles.
This free background has a creative light blue pattern with a flowing motion just like some of the others we've listed. Another example would fit a design based on technology, crypto, and business.
You can't deny the allure of a simple background that gives you more room to add your flair. This background with diagonal stripes has simplicity but displays authority. You can use it for your business cards or create banners. It can be used as a website background as well.
If you want trendy wallpaper or a desktop background, then this free blue background with its abstract curves is a good choice. You can even use this background for technology, medical, or business presentations.
This wavy blue background has an ambiance of the sky with minimal patterns going on. You can use this background to elevate your ideas and designs while keeping them modern. Another good option for posters, banners, flyers, etc.
Add depth to your designs with this dark blue cave background. Create an oceanic design and let your imagination run deep. This abstract cave background definitely falls into a rare and unique look with a slight mystery to it.
If you want to create cards with a theme, this abstract background with wavy patterns is the right pick. You can display the watery texture or create something different that's not typical. This one is on the busy side, so keep this in mind when applying it to your designs. Adding a dark layer first, before adding text would be a good option.
Frequently Asked Questions
When will new designs be added?
We have thousands of designs on our website. You can browse through them via the search bar to find one to your liking. You can join our newsletter to stay informed.
Are these backgrounds free to use?
Premium backgrounds will need to be purchased. However, we have a whole collection of free templates you can use including those listed in the section entitled "Free Blue Abstract Backgrounds".
Can I customize a background?
Yes. All these backgrounds are customizable.
Conclusion
These abstract blue backgrounds are ready for you to explore your creativity and imagination and help you bring your designs to life. As a foundation asset for many designs, background images must be of the high-quality and we believe our list provides just that for you.
Please let us know in the comments which one is your favorite.