30 Free UI Kits Featuring Detailed Web Elements
Home » Articles »

June 05, 2018

Line25 is reader supported. At no cost to you an affiliate commission may be earned when a purchase is made through various links on our site. Learn more

When working under time constraints or on a tight budget crafting every single UI element by hand in Photoshop just isn't economical. Thankfully there's a range of ready-made web elements available in UI kits that can be quickly copied over to your own website or web app design projects. This post rounds up a collection of 30 detailed user interface Photoshop kits that can all be downloaded absolutely free!
Blaubarry UI Kit by Mikael Eidenberg
Pin
Grey UI Kit by Anthony Aubertin
Pin
Free PSD File: UI Elements by Matthew Daniels
Pin
Pin
UI Oink! by James McDonald
Pin
Pin
Chutzpah UI Kit by Morgan Allan Knutson
Pin
Dark Sexy UI Elements by Josh Hemsley
Pin
Butterscotch UI Kit by Thomas Bossée
Pin
Moonify UI by Joachim Löfstedt
Pin
Free UI Kit by James McDonald
Pin
Free UI PSD by Mark Bauer
Pin
Sleek UI Elements by Matthew Daniels
Pin
Soft White UI Kit by Aaron Bushnell
Pin
Transparent Glass UI by Liam McCabe
Pin
Vector UI Bundle by Matt Gentile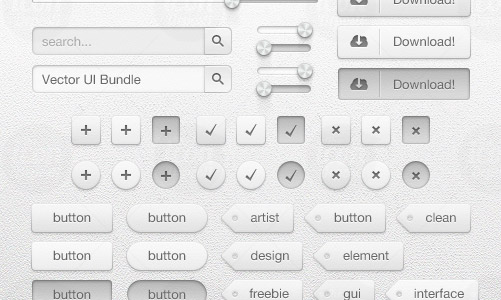 Pin
Soft UI Kit by Adrian Pelletier
Pin
Bloods UI PSD by Manuel Lopez
Pin
Grey UI Pack by Corey Haggard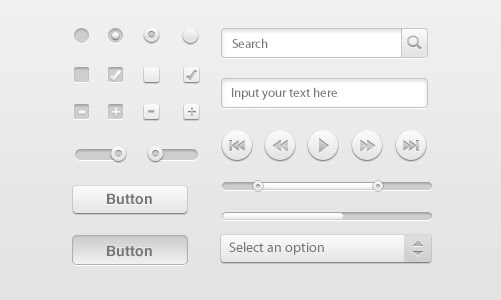 Pin
Paper UI Kit

Aluminoi UI Kit by Loubna Aggoun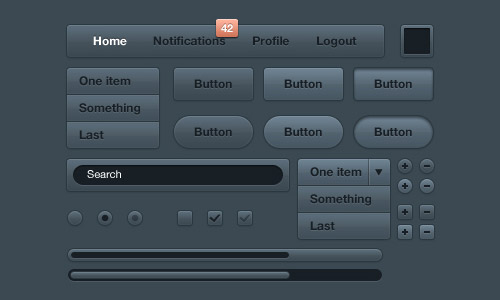 Pin
Free PSD: Cloudy UI Kit by Sebastian Gabriel
Pin
Black UI Kit by Alex Patrascu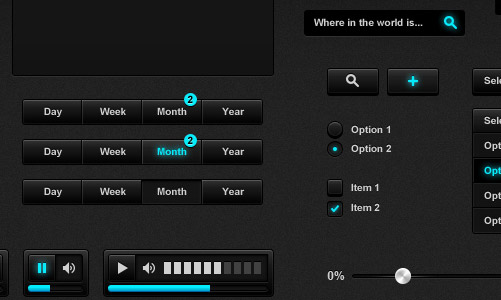 Pin
Light UI Elements by Matt Wadsworth
Pin
Black UI Elements by Eric Grossnickle
Pin
Skinny Kid UI Kit by Adam Tolman
Pin
UI Kit PSD by Monty Desi
Pin
Dark UI Kit by Matt Gentile
Pin
UI Element Set by Max Fellmuth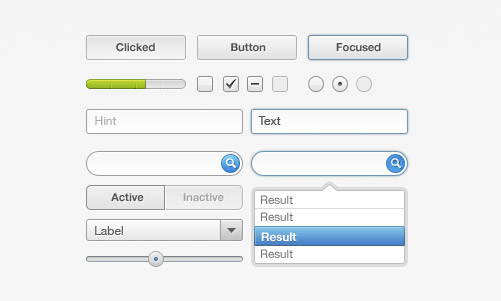 Pin
Dark UI Kit by Alexandre Deschamps
Pin