Home » Articles »
Line25 is reader supported. At no cost to you a commission from sponsors may be earned when a purchase is made via links on the site. Learn more
Despite how popular the trend of characters and mascots was back in the 2010-2011 era of web design, we found it pretty difficult to find many fresh examples of cartoon-inspired web designs.
That's not to say we didn't find some cracking designs though! Today's showcase features 20 fun websites that all feature cool cartoon characters. These sites have a fun personality and atmosphere which is a welcome contrast to the vast range of serious web designs we see on a daily basis.
Do you know any other cool sites featuring characters? Be sure to link them in the comments.
Dumb Ways to die is a fun game full of challenging levels where the player has to save the character from accidents in all the levels. The presentation website has a fun, cartoonish design, to resemble the app's style.
This website lets you get the best PSD to HTML service with latest HTML web standards & SaSS CSS Extensions at an affordable price. The design is fun, creative and features a cute panda cartoon on the first page.
Stuff & Nonsense website design's is a presentation website for an agency based in UK, specializing in web design, responsive web design, visual identities and branding.
Root Studio is a creative design agency with an experienced team of graphic designers, website designers, and developers. Their website is fun and showcases a cartoon element right on the homepage.
Discover the history and learn about climate changes with this the interactive documentary. The website is fun, cartoonish and very user-friendly.
You'll find all of Ryan's work, characters, and projects throughout the site. There are plenty of cartoon characters showcased on his portfolio.
This fun, illustrated website belongs to a creative web design and development studio located in Dallas, TX. They specialize in responsive web design, web development and more!
This creative website belongs to Wunmi Atewologun, a Product Designer who creates scalable design systems.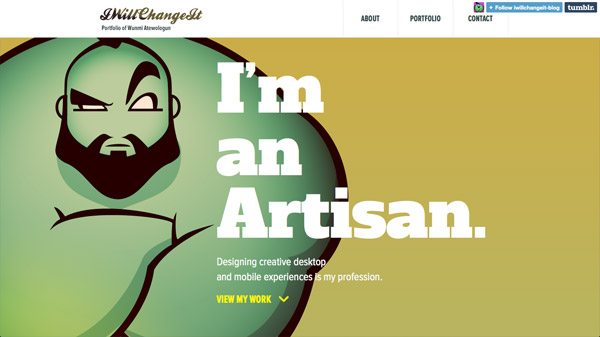 This website's page is a tribute to the actor Alan Rickman. It was created in a cartoonish style and has the layout of an infographic.
Pudding Monsters is a deliciously addicting puzzle adventure, with wacky characters. The presentation website suits the style of the game.
MailBakery creates custom email marketing newsletter templates. They design and code email templates for marketing campaigns, responsive for mobile and more.
This site's purpose is to help you build a solid stylesheet foundation based on your markup.
Full English offers Magento development and eCommerce support. They have a fun, cartoonish website design you'll love!
There are plenty of black and white cartoon drawings on this website. Check them out!
Michelle Lana is a Lead Visual Designer, specialized in Illustration, User Interface Design, and more.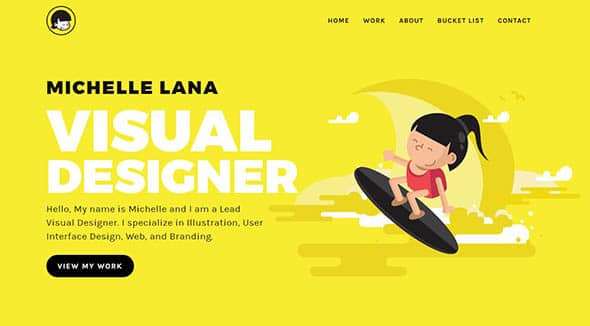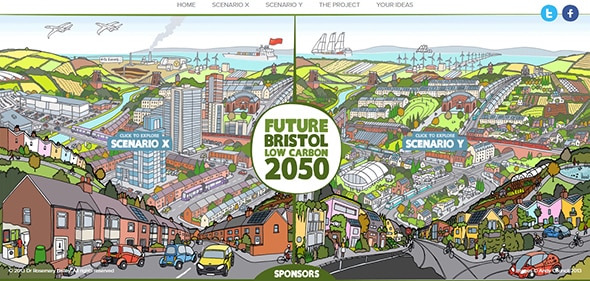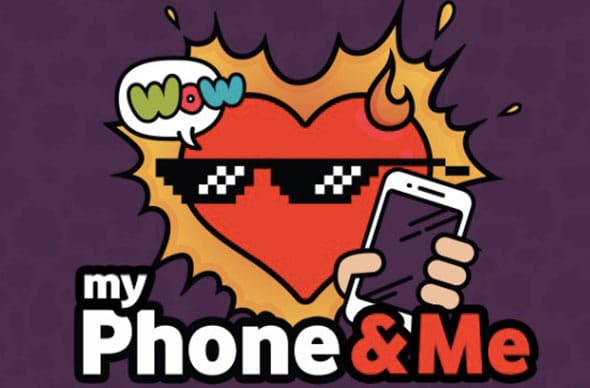 Adding a cartoon character to your website can give it a fun, playful look. It can definitely work for certain website designs, so if you're working on a project where a client asked you for a cartoon character or cartoon-inspired design, use these websites for your inspiration.