Showcasing UI Interaction Design with Animated GIFs
The humble animated GIF has become a popular tool for designers to share their UI designs. How a web or app interface works is just as important as how it looks, and the animated GIF—while it lacks refinement and quality—is the most accessible file format that can be easily viewed directly in the browser, making it perfect for sharing on social sites such as Dribbble.
In today's post, we showcase 20+ examples of how designers use animated GIFs to present the interactions and gestures in their UI designs.
Want more inspiration for animated web design resources? Check out these Free Animated Spinners and Loaders.  
This is a quick mockup this designer made by fleshing some ideas out for the new Handsome team page.
Here's a quick snapshot of a SKILLSHARE class called Re:Designing Travel. This class is focused on core design and Ux principles when designing for travel.
This designer is working on some onboarding animations for an app. This is step 1 of 3. Head to his profile to see the next steps as well.
Check out this smooth transition. The new add content button to make it easier to add chapters and playlists from every page.
Get inspired by this photo-editor functionality. It has smooth transitions perfect for any kind of web app.
This app UI design lets you pull down to get your favorite locations. The designer is currently working on refining the navigation.
This is a menu animation design with a smooth transition giving a 3D feel. The font style is quite bold and the menu items come out very clear.
Check out this simple login animation. Use it as an inspiration for your future UI projects.
Take a look at the smooth transitions and parallax animations on this great website design. We love it!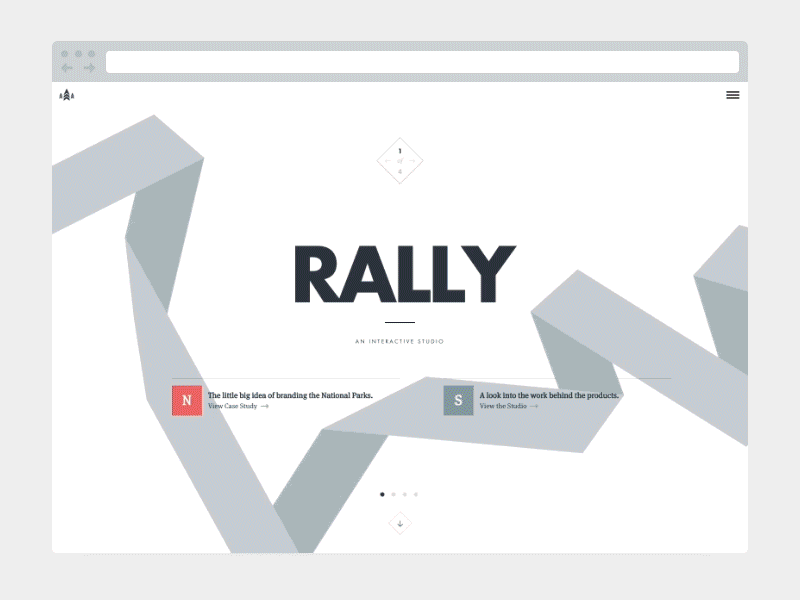 This user guide for Dropbox was designed and built with great attention to details. The illustrations were created by Zach Graham.
Here is another UI design the designer did for the secret InVision project. We absolutely love the smooth animated effects on this app design!
This is a piece of motion the designer built for one of his favorite projects he worked on last year. This is the product's detail page.
This designer shows us a sneak peek of working on a secret UI project for InVision. The transitions and effects are truly inspiring!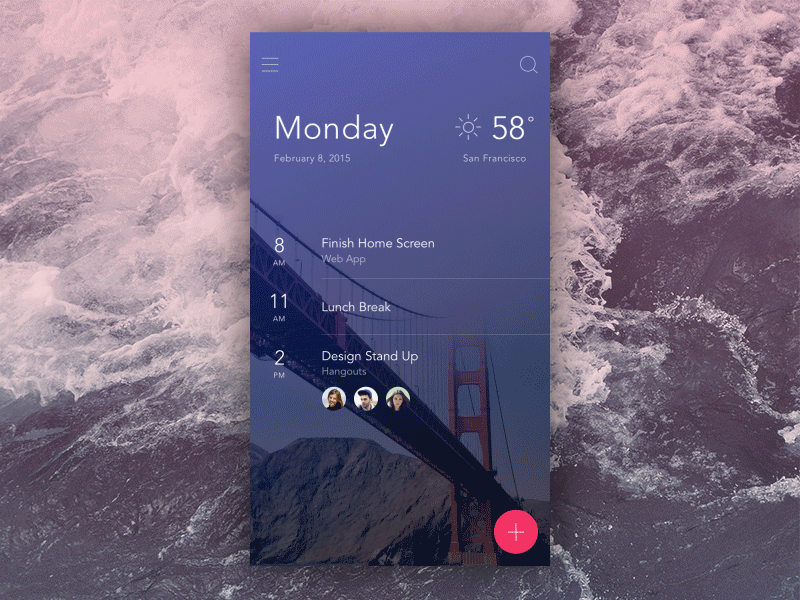 For this dashboard design, the designer wanted it to be designed in a way that it would inspire people to learn more and to share data with other people.
We love the smooth scrolling transitions on this very creative website design. Check out the link to see the whole project.
Here's a quick animation to illustrate the special little betacoin used to unlock the app.
Here are some small interactions for a Chat app project. The designer gathered his inspiration from Google Material Design.
This designer has been experimenting a lot lately with mobile forms. Left aligned, top aligned, placeholder text only, etc. check out the results in the gif below.
Here is a concept of a filter menu. It is minimalist and very user-friendly, perfect for both mobile and web apps.
This is a smooth menu interaction for an app similar to UBER. We like how it looks. The quality is in the details!
Here's a GIF animation of a landscape view switching to portrait view, for iPad.
This designer wanted to share an idea he had for "more options" button. We think it looks pretty amazing – what do you think?