Home » Articles »
Line25 is reader supported. At no cost to you a commission from sponsors may be earned when a purchase is made via links on the site. Learn more
Mockups fan? Check out these 20 premium product mockups and make your mockup collection complete.
Creating mockups encourages design review, feedback, and validation activity as well as encouraging teamwork and active stakeholder participation. The ability to simulate an end product in significant detail generally results in a higher quality product that can be produced in less time than traditional design approaches allow. There are many benefits of using mockups for your projects and combined with the use of the best tools, templates and practices, practically guarantees a successful outcome.
There are some good practices to keep in mind when you use a mockup for your project.
The Importance of Using Real Content –AContent needs to fit into the overall scheme just as does any other design element. Real content, as opposed to "Loremipsum" placeholder copy, adds meaning to a mockup no matter what the prototyping stage may be, and it is particularly helpful whenever a mockup is to be shared with a client for review and feedback.
Test a Mockup Early and Often –Test early and test often. One of the major benefits of a mockup is it enables testing to be conducted at any time. Early testing can uncover errors or omissions or highlight problem areas that can be quickly addressed, and in most cases can be quickly corrected or resolved. Test for usability throughout and test on real people as the mockup nears completion.
Don't Forget User Flows –A user flow represents a path a user will follow when navigating a website or app to complete a task. Sketch out user flows ahead of time. There may be one or two or many, depending on the nature of your site. When the flows are incorporated into initial prototypes / mockups (lo-fi prototypes), they can then be tested. Defining user flows early on and testing them repeatedly helps to ensure a smooth and streamlined user experience.
Be prepared to showcase your designs on the best, most high-quality mockups on the web. Impress your clients with top-notch visualizations! These mockups come as fully layered, fully customizable PSD files, with high resolution and smart objects. Here they are!
P.S. Want some freebies as well? Check out these free mockups! They will be of great help to you!
This is a photographer devices mockup which can come in really handy for future projects. The main file includes 2 PSD files and smart objects and comes in the size of4010×2248 px with 300 dpi. The mockup was created in RGB Mode.
This is a photorealistic DSLR camera mock-up which will definitely save you a great deal of time and it will help you achieve compelling results. All you have to do is place your design using Smart Objects. This set contains 5 PSD files in high-resolution 5000×3333px and 300dpi, and as a bonus, you have 2 backgrounds included.
This Box Mockup is really nice and it can save you a great deal of time. It contains 11 perspectives and comes in both CMYK and RGB mode.
Get these very well organized 8 PSD High-quality presentations of coffee cups and use them to make awesome projects. You can use them to showcase the coffee cup design for a coffee shop.
If you were looking for some really nice poster mock-ups that you can customise the way you see fit then you've come to the right place. Have a look at this A4 size poster mockups and see if they're the ones you had in mind. This set contains 9 fully-organized PSD files which will save you a great deal of time.
This pack can be very useful and it can save you a great deal of time. Get 5 fully editable Photoshop PSD files immediately. The dimensions are 3000×2000 at 300dpi. Images were used for preview purpose only and they are not included in the main download.
Do not miss the chance to have 11 Photorealistic and high-quality mockups of a square bi-fold brochure. This pack can be used for print design, portfolios, showcases, ads, banner and much more! They have a high resolution of 3800×2800px and contain 3 layer styles included: Embossed, Letterpress, and Foil Stamp.
Do not miss the chance to have these 16 fully-organized PSD files. This is yogurt mockup can be perfect for presenting a design concept or a logo.
Get this amazing pack which contains 21 PSD files, with fully separated and movable objects and shadows, all of which are well-organized in folders and layers. The backgrounds are changeable. These are simple files, which are easy to work with and will help you achieve compelling results in no-time!
These 9 PSD files of four Christmas mockups can't miss from your collection! Use them to impress your clients with a season-friendly, festive mockup!
Place your business card design on this mockup in just a few minutes and achieve great results! This pack is amazing and customizable and it can definitely save you a great deal of time.
Do you need to place a photograph or a print design in a Christmas decoration mockup? Here is the solution. Get these 3D images, with 5000×4000px, 300 dpi resolution, which comes in organized PSD files.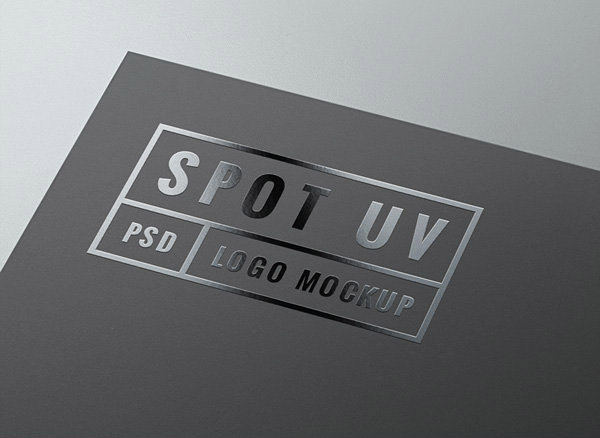 This beautiful mockup can be used to showcase your logo design. It adds a UV gloss effect over your design, making it more eye-catching.
Place your can designs in this cylinder-shaped package and be amazed by how much time you've just saved!
This mockup contains 8 perspectives of vinyl records in high resolution. The PSD files are very well organized.
Are you working on a book design and you are trying to save yourself some time? Have a look at this book mockups which were specially created for realistic print presentations.
And if you liked the previous example then you will definitely like this one as well. This is a realistic magazine mock-up that you can use for print presentations.
Do you want to expand your business card mockup collection? Then this example can't miss from your arsenal. It comes in high-resolution and it is great for presentations.
Are you up for a really cool Mug Mock-up? This is a pack of 9 perfectly crafted PSD files which have a simple structure and will ease your work.
This landscape brochure is really nice and contains 9 fully-organized PSD files. Objects and shadows are fully separated which will make things much easier.