Home » Articles »
Line25 is reader supported. At no cost to you a commission from sponsors may be earned when a purchase is made via links on the site. Learn more
Uploading samples of your work to sites such as Behance or Dribbble is a great way of getting noticed, so it's worth spending a couple of minutes adding some polish to your images so they stand out and catch the attention of viewers. This free pack of abstract backgrounds will help you enhance your designs by mocking them up on abstract backgrounds. The vibrant colours and subtle textures help complement your pieces and turn them into stunning pieces of eye candy.
Are you looking for more backgrounds freebies? Check out these free Vector Backgrounds! They will surely help you create awesome, creative websites with vector-patterned backgrounds.
Or maybe you are looking for some inspiration on how to use these backgrounds in web design? Check out these Pattern Backgrounds, Web Designs with Subtle Grain Texture Backgrounds, and Web Designs with Bright Flat Color Backgrounds. Hope these hand-picked website designs will inspire you and teach you new ways on how you can use backgrounds in web design.
This abstract mockup backgrounds pack contains 10 vibrant images to complement your portfolio pieces and create an eye-catching presentation. Each file is made up with a vibrant range of colours combined with subtle textures and comes along in preset sizes for Dribbble shots and Behance & Portfolio uploads. You can use these mockup backgrounds either to practice either to use them in your projects. So if you have the time and patience, try adding a dose of imagination to your creations, make them stand out and differentiate them from anything you have designed in the past with this 10 abstract background set. There are plenty ways to use this amazing set and give a creative touch to your design projects. You can also use them as a base or a starting point. You can customise them, change their colours or add a few more textures to see what comes out of it. They can definitely be a great asset to your freebies collection.
In this set, you will find 10 amazing backgrounds that you can use in your project. Some are slightly textured, some even more. Some can be used for web design as backgrounds, take for example the last one on the second row. It can be used to make an amazing dark theme web design layout that uses some huge typography in its header for example. Or let us have a look at the green one which can be a great starting point for making a friendly interface design. These are just a few of the large range of possibilities a good background set comes along with.
Download the abstract mockup backgrounds
How to use the mockup backgrounds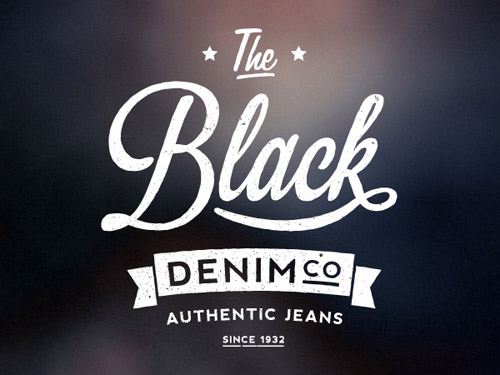 Use the background you like the most as a base for an original logo or, try it out as a website's background and see how different colours, sizes and styles of typography look on it. You'll achieve an eye-catching result in no-time and also get more experience along the way. Testing out different possibilities can actually improve your design skills really fast. At some point, you might not even have to test out different ideas, you'll end up knowing exactly how to combine your elements to create an amazing design. It will also mean you will end up having an amazing design library with various elements that you can mix.
Or you can use the backgrounds to see how your hand drew icons look on it. Maybe they need a background colour or maybe they look better exactly how you drew them. It is up to you to see and find out how you can mix the graphic elements to make an outstanding design.
These backgrounds are perfect for presenting design work to clients or mocking up a professional presentation for your portfolio. Logos and icons, in particular, can appear a little bland and lifeless, but mocking them up on a vibrant background really helps them stand out without taking away from the main subject.
Check out the line25 website for example and see how great it looks on this pink textured background. It would have looked rather dull in a presentation if I just left it as a simple screenshot.
Capture the browser window in your website design screenshots and mock up your pieces as if they're being viewed on a computer desktop. Likewise, show how your app icons sit nicely against various sample wallpapers.
All in all, this awesome set of 10 free mockup backgrounds can be a great asset to your freebies arsenal. Having a large collection of backgrounds, be they simply coloured, textured or with a unique design, always comes in handy and can save you a great deal of time. You do not know when you'll need a specific background for your project. Enlarge your collection and if you find more unique, free mockup backgrounds share it with us!