Home » Articles »
Line25 is reader supported. At no cost to you a commission from sponsors may be earned when a purchase is made via links on the site. Learn more
The parallax illusion is one of the coolest effects to hit the world of web design. This showcase rounds up the best examples of websites that have scrolling parallax effects. Some use the effect to add a subtle effect to the website's background, whereas others use the parallax effect more prominently to create an exciting browsing experience.
Para-what?!
The parallax effect has been around for years in classic video games but came into a trend in the web design community when it was implemented into the background of the Silverback app website. The simple type of parallax effect seen on the Silverback site was used to spice the design with a hidden treat, only visible when the user's browser is resized. The effect has since evolved and is now commonly seen as part of the scrolling feature of a web page, where multiple backgrounds seem to move at different speeds.
Vertical parallax & scrolling parallax examples
This showcase of examples pulls together some of the latest and best vertical and/or scrolling parallax effects in web design. As you can see from the showcase many have been inspired by this trend, and some even take it a step further. Be sure to check out each site individually and stroke that scroll wheel to see the full effect.
Discover the amazing work of Brice Darmon, French photographer based in Paris and NYC. His portfolio is filled with parallax effects which make it even more interesting!
This is the website of a nationally acclaimed contemporary art center dedicated to connecting art and artists with the community.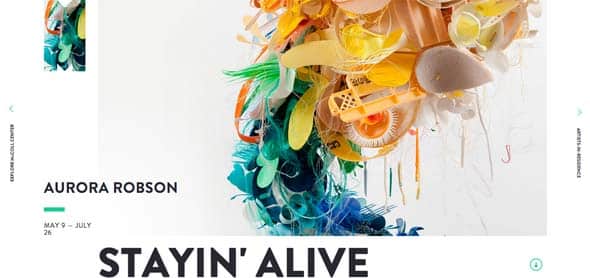 Jet Edge is a leading manufacturer of ultra-high pressure waterjet systems for industrial precision cutting. Their presentation website makes use of the wonderful animations given by the parallax trend.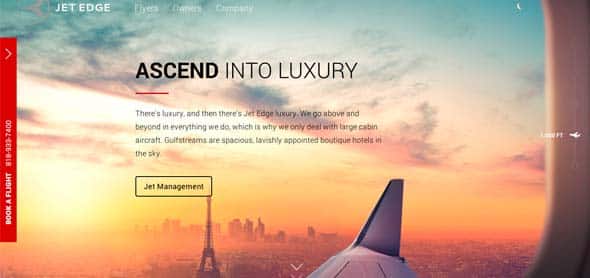 BORN is an award-winning global digital & content production agency and this amazing website is their portfolio. The homepage starts with a parallax video and as you scroll down, beautiful typography and imagery appears.
This website is an inspiration for all parallax lovers! Their mission is to provide inspiration, motivation and insight into how you design the web.
This smart & awesome 3D pen enables you to doodle in the air! Their website design is just as impressive as their product!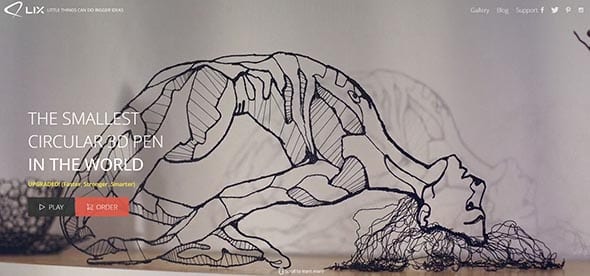 This is the website of a  small independent digital agency. It has beautiful illustrations paired with subtle parallax effects.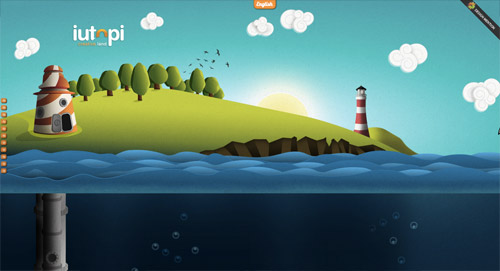 Giacomorelli is a popular show brand with collections are distributed worldwide. This website is just as creative and elegant as their products.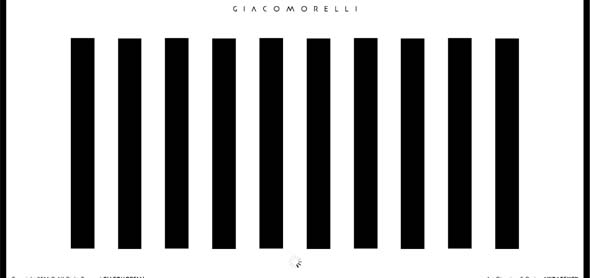 This is a website created for the Melanie F slippers, which were born from the desire to offer a different vision of the design. Soothing music accompanies the great graphics.
Fancy giving it a go with a website of your own? This collection of resources will come in handy. Two of these tutorials cover the process of building the popular vertical or scrolling parallax effect, whereas the third from a few years back looks at the clever CSS behind that original Silverback example.
Check out the full explanation of parallax scrolling effects and how to create them using jQuery, in this comprehensive tutorial.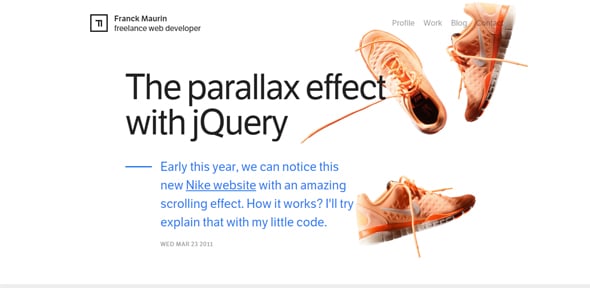 Learn how to build a parallax scrolling website interface with jQuery and CSS. The demo web page shows one approach to building a vertical parallax scrolling interface.