Home » Fonts »
Line25 is reader supported. At no cost to you a commission from sponsors may be earned when a purchase is made via links on the site. Learn more
If you're a designer in need of some stunning boho fonts, get ready to see over 20 excellent premium options as you browse through our list of the best bohemian-designed fonts.
A boho font can add life to your web and print projects because they tend to be created with elements that are light-hearted, floral, elegant, and happy.

After you run through our list of the best boho fonts, come back here to check out these related articles:
20+ Best Boho Fonts for Bohemian Designs (quick list)
Because designers usually don't have a lot of time to spare, to save some time we created this quick list of the best boho-style fonts you can run through before getting to the main detailed list further down:
There are many typefaces such as sans-serif, script, serif, and others that can easily cross over into the boho font category. However, we wanted to focus primarily on those that were specifically designed as a bohemian-style font.
---
BEST BOHO FONTS – UNLIMITED DOWNLOADS: Millions of Fonts & Design Assets
Download as many FONTS as you want from Envato Elements, which is a premier provider of the best quality design assets. You can instantly download images, graphics, icons, illustrations, videos, audio, themes, plugins, and millions of other items. There is nothing else like it for designers. Start downloading as many items as you want for less than $0.55 cents a day!
---
20+ Best Boho Fonts for Bohemian Designs (detailed list)
Okay, here is our hand-picked list of the best beautiful and stylish fonts for boho-themed projects and they include a license for both commercial and personal use. The Envato Elements license is royalty-free and for a lifetime when you subscribe to their monthly service.
To start off, we'd like to share a fun, light-hearted font called Boho Font Duo. Based on the sans-serif typeface, the designer did a great job creating a font that displays fun, free-spirited font that's perfect for child-like, playful, spring and summer designs.
You'll receive 3 styles; filled (with color), lined (with lines), and a combination of both styles. It comes in multiple file formats and can easily be edited in Photoshop, Illustrator, Microsoft Word, and other programs.
When you take common typeface lines and make them wavy, curvy, and unique, then you get Bellyman Typeface. What a great-looking font for projects needing to stand out and still have a touch of boho style!
If you look through the images by the provider, you'll see amazing applications of this font from storefront signs to business cards. This is one of our favs and we hope you enjoy creating with this one.
Modien is a beautiful stylish handwritten font that is perfect for e-commerce brands, wedding boutiques, fashion, and trendy blogs. It features special ligatures, numerals, uppercase, and lowercase. With Modien you are sure to make your boho project stand out.
This graceful and fashionable all-caps serif font is called Boho Rainbow. Being modern and stylish it can be used for logo projects, advertising, wedding invitations, social media graphics, fashion, and lifestyle branding projects.
Included with your download are uppercase letters, numbers, and punctuation in the OTF and TTF file formats.
The Bohemian Stylish Luxury is a serif Bohemian font.  Having a lovely, chic, sophisticated, and modern design it may be used for a variety of creative tasks.
It is perfect for stationery, logos, clothing, book or magazine covers, packaging design, and more.  It is also appropriate for branding-related designs. This typeface is a great option for headings and leading texts because of its bold appearance.
The Florentina Font Signature Script is a gorgeous and stylish font. This wonderful script has 48 ligatures letter combinations that give your writing a beautiful hand-lettered appearance. It also comes with 27 alternative characters in case you want to change it up.
Among all the typefaces that are available, Bohemian Script – Calligraphy Font is the most alluring, intriguing, and beautiful font. It works well for making invitations, logos, quotes, greeting cards, and posters, Bohemian Typeface is the perfect font.
It is a modern and fresh calligraphy lettering style script and is compatible with a variety of programs, including, Corel Draw, MS Word, Adobe Photoshop, and Illustrator.
This beautiful brand-new handwritten font is called Beauty Bohemian. It has a modern, elegant look that is contemporary and inviting.
It works well for branding and packaging designs, and in designs that combine masculine and feminine elements for the cover of Vogue
The Mansier – Casual Script Typeface is a great example of a font with a beautiful touch of femininity.
The Mansier is a contemporary script font that is perfect for blogs, fashion brands, and e-commerce. Any sort of business with a classic flair and a sophisticated mindset might benefit greatly from it.
The fun, natural hand-painted Bohemian Script font can be used in any of your creative projects. It is a calligraphy font with hand-painted, original artwork.
It works perfectly for branding initiatives, quotes, blog designs, contemporary ad designs, website initial pages, special events, etc.
Boho Mood is a floral collection that gives a romantic bohemian garden vibe. This warm, earthy collection conveys a beautiful sense of boho-chic culture and modern vintage.
The bohemian floral collection is ideal for use in wedding invitations, wall art prints, greeting cards, scrapbooking, logos, invitations, brands, surface patterns, and more.
This timeless, vintage font has a casual freestyle-brush typeface. The Bohemia Brush Script was created with an asymmetrical style making it ideal for scrapbooking, invitations, and crafts.
This font set comes with 40 ligatures that are common, 11 alternative characters, and bonus swashes. 
When mixing a handwritten brush font with a script typeface you can create a fun and casual font like Boho Babe!
This uppercase font is a perfect option for projects like websites, social media, posters, packaging, print, branding and so much more. Included with your download of this font are two file formats (OTF and TTF) along with ligatures, numbers, symbols, end forms, and multilingual support.
The Bohemy Font Duo is a stylish sans-serif font duo that provides you with an artistic appearance. It is an ideal Bohemian font for logos, branding, website designs, wedding invitations, stationery, and more.
Both capital and lowercase characters are available in this typeface. It supports several languages and includes a large selection of punctuation marks and symbols.
Are you looking for a bohemian decorative font with swashes in Blackletter style? Then the Bohemian Dreams typeface will be a great option. This font also has characteristics of calligraphy with precise lines and would also be a good fit for tattoo fonts.
You can utilize this font style with confidence on your creative projects, with its powerful and recognizable typeface.
Geshana is a beautiful, elegant, modern, calligraphy-style wedding font.
It is ideal for wedding invitations, logos, quotations, branding, charming style designs, book/cover titles, and more. It is also compatible with the Cricut and Silhouette cutting machines.
This modern and upbeat font is called Bohemia Script and it fits designs that require a means to present themselves effortlessly.
Its bohemian, handwritten appearance makes it ideal for social media posts, logos, invitations, designs, product packaging, and wedding designs, as well as for special events. Alternatives and multilingual support are also included.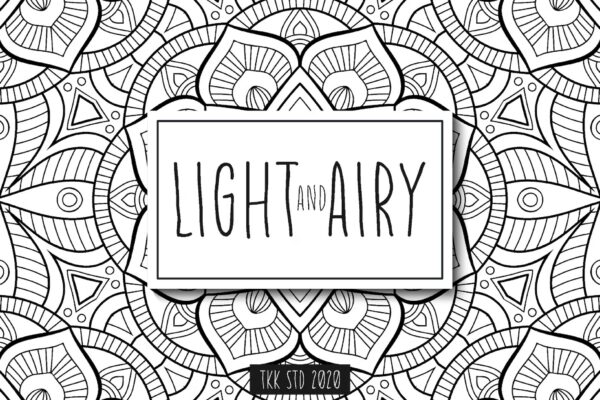 The version of the font Light and Airy has a tall, narrow shape in a handwritten form. Every word printed in this bohemian font style has a touch of femininity.
This font is suitable for children's book covers, doodle font, catchphrase stickers, wallpaper illustrations, and youtube thumbnails.
The geometric forms and patterns of Bogemia Font, serve as its main sources of inspiration.
This sans serif font is excellent for creating logos, social media, book titles, posts, short text, and even long text letters. These font types are also suitable for titles and headlines.
Zhopia Script is a modern, bouncy and appealing Bohemian handwritten font. It was created in a casual monoline script typeface.
Its distinctive flow and casual handwritten style make it ideal for use in wedding invitations, greeting cards, photography branding, stationery designs, blog designs, art quotes, home decor, book/cover titles, special events, birthdays, and t-shirt designs, among other design projects. 
If you are looking for a fun 70's retro font, the Groovy Fruity – Retro Serif is a great option. This tropical modern font is hand-drawn style and useful for many projects.
This style works well for logos, branding, master heads, invitations, and more. It is easy to use and includes alternates, ligatures, multilanguage, and is PUA encoded.
This elegant, modern but vintage and bold serif font is sure to draw attention to your designs. The West Avenue – Modern Serif Font also gives you letters with curvy swashes.
In applications like Photoshop and Illustrator, these letters are readily available since they are incorporated in the font file. Create your logo, brand, craft projects, apparel, wedding invitations, and many other projects with this serif font. OTF and TTF files are included.
Bhiure is a modern abstract font that has a minimalistic linear look.
This font's appearance is a good fit for a variety of craft projects, from batik designs to knitting to stationery titles and letterheads. This typeface draws its inspiration from the bohemian hippie lifestyle and has nordic variations as well.
Bohemis has a fun, cute handwritten font display that is sweet. 
This typeface works well for T-shirts, handwritten logos, advertisements, quotations, notecards, social media posts, and many other uses. It includes ligatures in accent languages. You get an OTF, TTF, and WOFF font file with this purchase.
The Bohemian Soul is a fun, contemporary, and stylish serif font that works really well for logos, headlines, master signs, quotations, branding, and other designs. There are over 70 ligatures and alternates that can make your designs unique.
The Hello Paris Sans is a lovely and elegant modern font and it's perfect for invitations, branding, logos, mastheads, and more.
It offers multilanguage, ligatures, and alternates, and is PUA encoded, and having the option of Sans from extra light to bold is also a benefit.
The Modern Bohemian Font Duo is a beautiful, artistic modern, combination script. It is perfect for wedding invitations, fashion, logos, website fonts, branding and so much more.
This stunning pair includes numbers, punctuation, and ligatures, with support for multiple languages, and was created using OpenType features.
Boho Lifestyle is a cute girly Bohemian font with elements of vintage style in the typeface.
This typeface is suitable for use in social media postings, catalogs of vintage furniture, and home designs. It also works well for YouTube thumbnails and covers, among other things.
20+ Best Boho Fonts for Bohemian Designs Summary
As you can see, these boho fonts are a great mix of styles and designs and you should have no problem finding a perfect fit for your bohemian-style project.
Did you find a good match? Please let us know in the comment section below and bookmark this page for future reference!