Home » Articles »
Line25 is reader supported. At no cost to you a commission from sponsors may be earned when a purchase is made via links on the site. Learn more
Ready made Photoshop UI kits are useful resources for web designers to quickly put together website or application interface designs with buttons, menus and input fields. There's plenty of high quality free UI kits available across the web, but it's sometimes difficult to know where to look. This post rounds up the best websites to find great quality UI sets, with a selection of samples from each.
Dribbble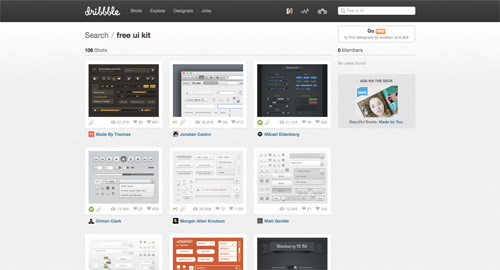 Dribbble isn't just a place to see what designers are working on, dive into the archives and you'll find stacks of useful resources that designers have posted for free download.
Examples:
Designmoo
Designmoo is a community for discovering and sharing free PSDs, vectors, textures and patterns, with UI elements making up a fair share of the fantastic resources available to download for free.
Examples:
FreeUIKits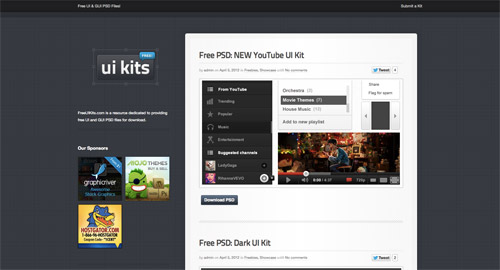 FreeUIKits is a website dedicated to sharing free UI and GUI PSD files. Save time browsing through pages of resources on other websites and see the best kits featured in the FreeUIKits archives.
Examples: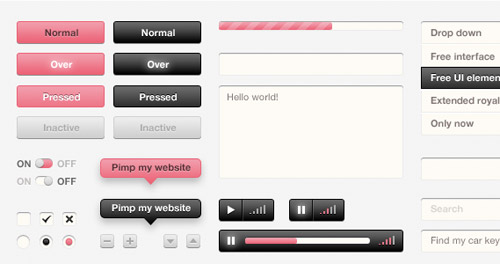 365psd
365psd is a unique website sharing a free PSD download every day. Each new addition might be anything from a button to an icon, but UI sets are already topping the archives.
Examples: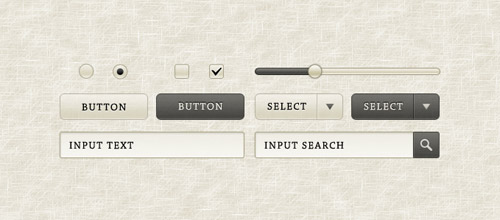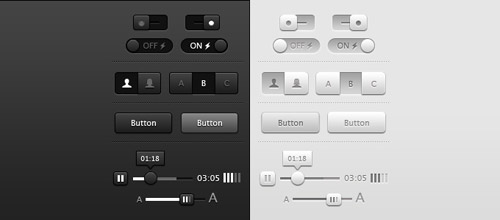 DeviantArt
DeviantArt is one of the biggest art and design communities and is a great place to find all kinds of stock. Buried deep in the Photoshop .PSD Files category are lots of handy UI kits.
Examples:
User Interface Kit
Design Kindle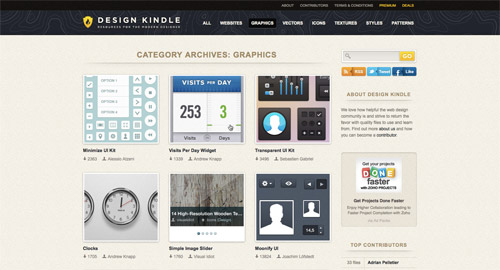 Design Kindle is another website that shares useful resources for designers. UI kits are mostly found in the Graphics category, but to browse them specifically run a search to see them all nicely filtered out.
Examples:
The Icon Deposit
As the name suggests, The Icon Deposit is a great place to find icons, but that's not all that fill its archives. Alongside some fantastic icon packs are some great looking Photoshop UI sets. Browse through the pages to dig for resources that would suit your project.
Examples: