A Showcase of Beautiful Typography in Web Design
Add to Flipboard Magazine.
We all know how important typography is. Choosing the right typeface(s), colors and, if necessary, applying the right type treatment can help tremendously in conveying your message to your audience. Most of the websites showcased today use large typography mostly in their headers, but also in other places such as sub-headings and other elements to draw attention to areas of importance. Let's take a look at some of the best examples.
Stackoverflow Dev Days
Carsonified Events
We Are Academy
Project 365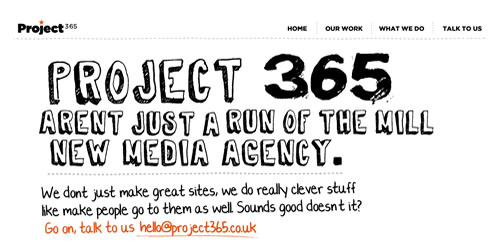 Agencia De Publicidade De Brasilia
Sundance 2010
Benny Roth
Denise Chandler
FL2's Blog
The Less Is More Tour
Carsonispace
Dustin Curtis – Sleep
Alpha Multimedia
Lorem Ipsum