30 Unofficial Redesigns of Popular Social Media Sites
Home » Articles »

March 27, 2018

Line25 is reader supported. At no cost to you an affiliate commission may be earned when a purchase is made through various links on our site. Learn more

As web designers we often get frustrated with the UI and UX design of sites we commonly use, with social media sites being right up there as the most annoying! This can lead designers to have a go at redesigning them, albeit unofficially as a personal project just for fun. Sometimes these design concepts are pretty radical, whereas others are so well made we can only wish they were the real deal. Check out this roundup of 30+ unofficial redesigns of Twitter, Facebook & YouTube.
Pin
Pin
Pin
Pin
Pin
Pin
Pin
Pin
Pin
Pin
Pin
Pin
Pin
Pin
Pin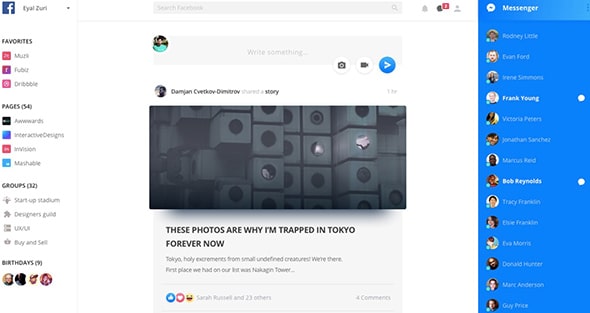 Pin
Pin

Pin
Pin
Pin
Pin
Pin
Pin
Pin
Pin
Pin
Pin
Pin