Home » Articles »
Line25 is reader supported. At no cost to you a commission from sponsors may be earned when a purchase is made via links on the site. Learn more
As the world went crazy over the announcement of the iPhone and Apple Watch, designers went straight to work creating mockup templates so their interface designs could be previewed on these new devices.
Many of these resources have been made available for free, allowing you to mock up your websites and apps within PSD, Illustrator and Sketch files. Here's an overview of some of the best free mockup template files, there's a huge variety of styles, colors, and angles so you're sure to find the perfect layout for your project.
Apple Watch Mockup Templates
It will be interesting to see how designers build interfaces for their apps on this tiny new device. Mock up templates will be a crucial resource to showcase Watch specific app designs to give an insight into how they'll look for real.
This is a free Apple watch mockup psd for you to display your smart watch user interface designs effectively.
Here are some amazing 100% free Apple Watch images turned into editable mockups!
Here's an Apple watch mockup with 100% PSD layered files, resizable files, smart objects for easy customization and high-resolution (3000*3000).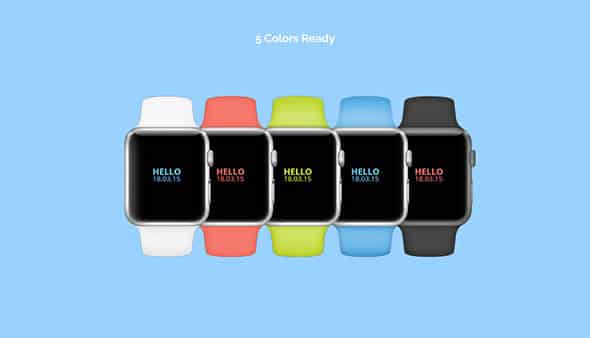 This is a simple free Apple watch PSD mockup that is fully editable and perfect for iWatch app design presentations.
This freebie contains a few front-facing mockups of the new Apple Watch. Everything is fully vector except for the metal/steel band.
Feel free to download this PSD for Apple Watch. It has 7 models and the front view.
Here's a rendition of iWatch that comes as a free PSD mockup to throw your designs into.
Download this Apple Watch mockup freebie and use it for client presentations.
Here are some new mockups for the Apple Watch with a 5000 – 3337 pixels resolution.
Download this iPhone case mockup which includes separate layers for each element, so it will be extremely easy for you to add your own work into it.
This is a free iPhone 7 mockup with a photorealistic design. Use it to showcase your upcoming designs.
Here you have a stunning photo-realistic iPhone 7 plus mock-up, available in a PSD format, with customizable smart objects.
This is a set of 5 iPhone 7 in all colors with fully editable features and easy to use vector shapes.
These mockups can be easily customized using the Sketch app and are available in all the colors designed for the new iPhone 7.
This mockup design can be used to showcase your projects in a professional manner.
This is an exceptional iPhone 7 black mockup with a realistic design. Use it to showcase apps on real screens for your clients.
[Old Versions – This article was updated] iPhone 6 & iPhone 6 Plus Mockups
iPhone 6 now boasts beveled edges and a larger screen, which means it's visibly different to the current iPhone 5, 5S & 5C variants that are often used to mock up app designs and interfaces. There's a wide range of iPhone 6 and iPhone 6 Plus templates available, including front and angled views of the silver, gold, and space gray models.
This is a simple iPhone 6 mockup template designed to fit your 750 x 1334 mockups. You can easily download the Sketch file and edit it.
Check out this layered psd mockup of the iPhone 6, in original resolution, with all the buttons, and gold color combo.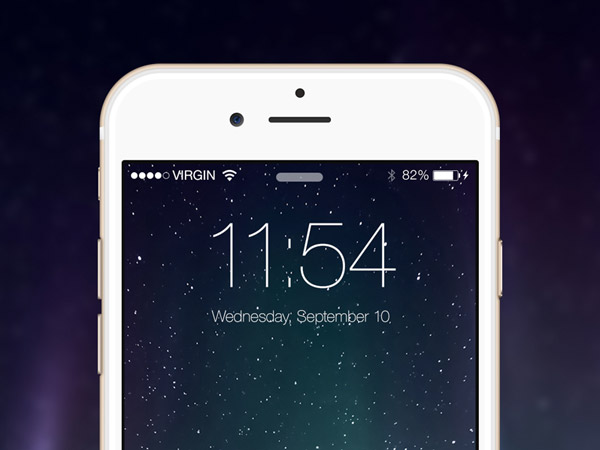 This is a free mockup of the  iPhone 6 Plus ( screen size 1920x1080px). Grab it now!
Check out this vector version of the new iPhone 6 for download. It's perfect for showcasing your app designs.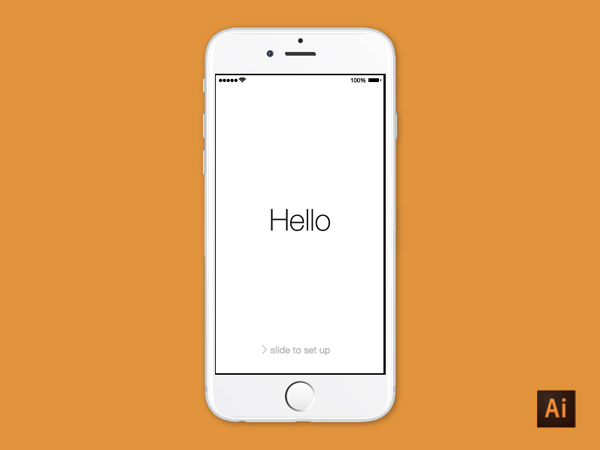 Download this PSD vector mockup of the iPhone 6 and 6 Plus. You may use this freebie as you want.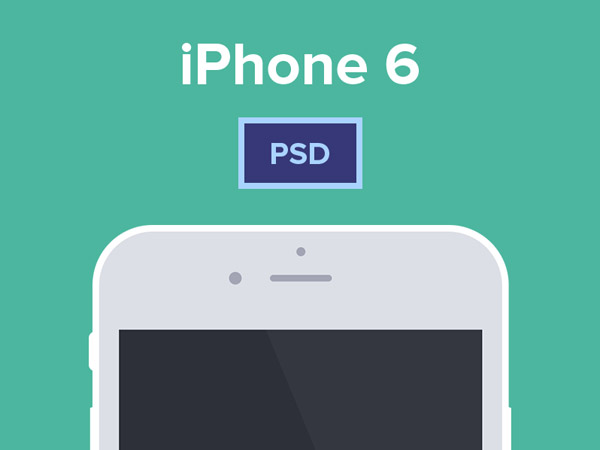 This is a free vector mockup of the iPhone 6 (Silver). It's all vector within Photoshop using smart objects.
This is a flat iPhone 6 vector + an iPhone sketch. You will find the editable .AI file in the attachment.
Here is a mockup of iPhone 6 on the slick background that Apple designed for one of its events.
Here are some mockups for the Apple iPhone 6 and iPhone 6 Plus devices. They come in layered PSD files, in both black and white versions.