40+ Free iPhone Mockups & Graphic Design Resources
Home » Articles »

November 14, 2018

Line25 is reader supported. At no cost to you an affiliate commission may be earned when a purchase is made through various links on our site. Learn more

We hand-picked some of the best mock-ups and 3D representations of Apple devices, and gathered them here in this list. This list of free iPhone graphic design resources is for all of you Apple lovers out there!

These great iPhone design resources will help you create good presentations and showcase your app, web and UI designs in a photorealistic manner. You can quickly create a professional presentation for your product, in a few easy steps. Download, customize, showcase!

In this list, you will find resources with various styles such as flat mockups, 3D, realistic, renderings, wireframes and more. Also, they come in all colors, such as gold, rose gold, gray and silver. Check them out and see which one fits your style!
iPhone 7 Mockups
If you're looking for high-quality mockup designs for your iPhone 7, here's a great place to start. You can use these cover case mockups to showcase various designs to potential future clients.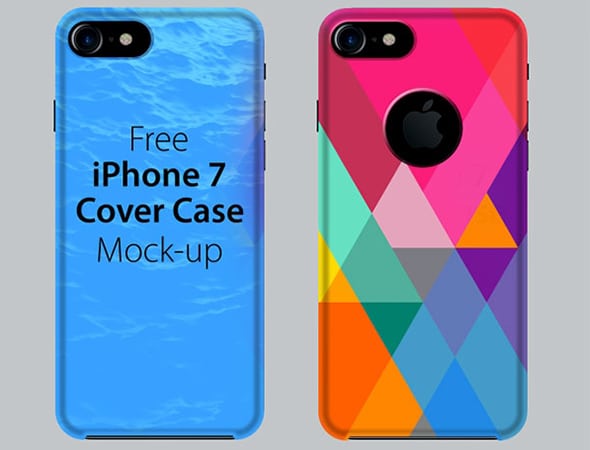 Pin
This is another wonderful iPhone case mockup which includes customizable features. Download and introduce your design, with outstanding results.
Pin
You can download and use these beautiful iPhone 6 & 7 mockup in a PSD file format. These are high-quality mockups which are perfect for showcasing app UI designs.
Pin
This stunning freebie displays the well-thought concept which stood behind the final product. The overall design has a realistic design and it can be used to showcase various graphic design projects.
Pin
This is an eye-catching iPhone 7 mockup with a proto-realistic design. Download, customize and use it to showcase your upcoming designs.
Pin
Here you have a premium iPhone 7 mockup with an outstanding design. This high-quality template can be used to effortlessly display various mobile apps.
Pin
Here you have a stunning photo-realistic iPhone 7 plus mock-up. This freebie is available in a PSD format, with customizable smart objects.
Pin
This is an exceptional iPhone 7 black mockup with a realistic design. There are many situations which demand to showcase apps on real screens, to better understand the design.
Pin
Preview your applications by using this gorgeous high-quality iPhone 7 mockup design. This PSD includes fully-efitable layers which can help you customize everything as you please.
Pin
This is a neat set of 5 iPhone 7 which can help you showcase your designs and even conceive them better. These are in all colors with fully editable features and easy to use vector shapes.
Pin
Use this top-notch iPhone 7 mockup to display your mobile-related projects. The download file also includes a mockup design for the iPhone 7 plus.
Pin
These mockups can be rapidly customized by using Sketch app. These mockups are available in all the colors which were designed for the new iPhone 7.
Pin
This photorealistic iPhone 7 mockup can be perfect to showcase various design projects. Follow this link and download the fully customizable PSD file.
Pin
This mockup design can surely be helpful to any designer which creates iPhone 7 apps, backgrounds, etc. You can use this pre-designed template to showcase your projects in a professional manner.
Pin
Here's a top-notch landing page design which includes a stunning iPhone 7 design. This dark colored scheme features a big high-quality image of a brand new iPhone 7.
Pin
iPhone 6 Mockups
Here's a set of four iPhone 6 photorealistic mock-ups. The PSD files come with smart-objects, so customization is extremely easy.
Pin
Download this amazing set of free mockups of the iPhone 6 in 3/4 and front views. This free mockup was created by Cloud Castle.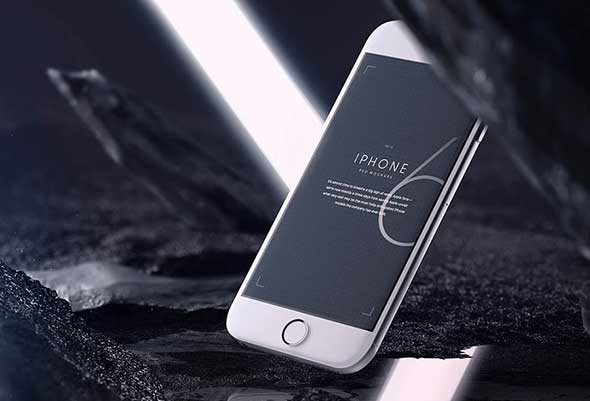 Pin
This is a simple mockup of an iPhone 6 with blue case held in a woman's hands.
Pin
This is a high-resolution PSD mockup of female hand holding iPhone 6/6Plus/Android smartphone. It comes with pointing gestures.
Pin
These are two useful Apple watch and iPhone mockups that will help you showcase your next app design in a photorealistic way.
Pin
Here's a beautiful iPhone 6 Plus presentation. Showcase your app designs in style, with this free mockup.
Pin
This iPhone 6 Sketch template was designed to fit 750 x 1334px. It was designed by George Otsubo.
Pin
This is another great iPhone 6 mockup, designed by Fuxxo Works. It comes with a dark purple, blurred background.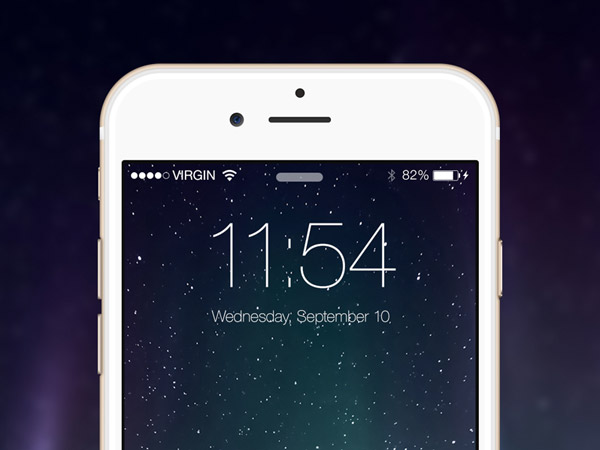 Pin
Download this iPhone 6 mockup created with the help of Adobe Illustrator. It was designed by Dave Stadler.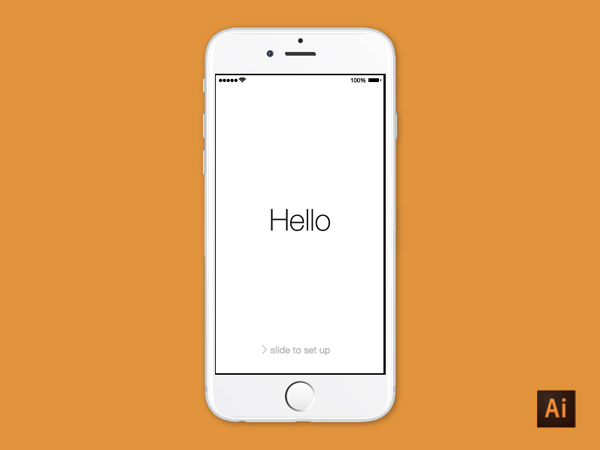 Pin
You can easily modify this mockup of the iPhone 6 and iPhone 6 Plus, using Photoshop. This mockup template was designed by Panagiotis Efthymiou.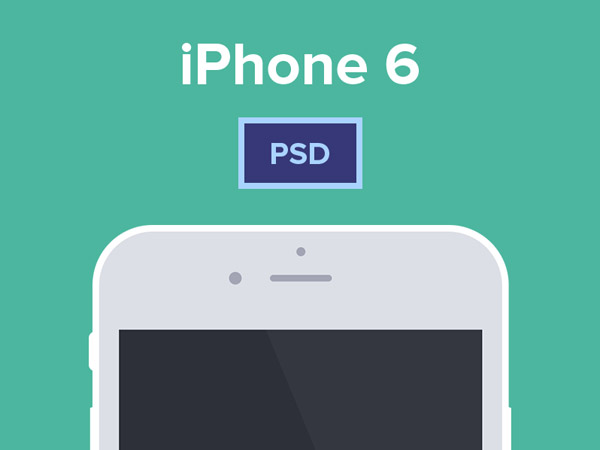 Pin
This awesome freebie of an iPhone 6, was designed in Sketch and AI by Georgian-Sorin-Maxim.
Pin
Get this easy to customize PSD mockup of an iPhone 6, designed by Perțe Raul.
Pin
This is a high-quality Apple iPhone 6 and iPhone 6 Plus mockup, designed by Pontus Wellgraf.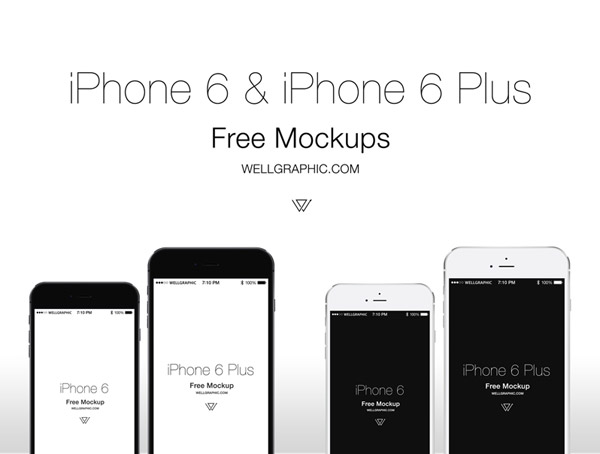 Pin
This is a cool, fully editable and scalable mockup of the awesome iPhone 6 smartphone. Get it now!
Pin
This is a great iPhone 6 mockup with a flat style. ZIP file contains both .psd and .ai files.
Pin
Here's a beautiful, illustrated iPhone 6 mockup. It is delivered as layered PSD and it is completely free to use. This mockup was made by the Placeit.net team.
Pin
Get these 6 photo-realistic iPhone 6 mockups with just a few clicks. You can easily replace the screens by opening up the smart object and pasting your screen.
Pin
This is a very high-quality free iPhone 6 plus mockup PSD template. This comes with smart objects and three changeable backgrounds. You can download the free PSD template at 3500×2335px, 300 dpi.
Pin
This is a lovely iPhone 6 Plus free mockup with 3 free photo filters (Vignette, Retro & Urban). This mockup comes with professional perspectives, lighting, shadow effects, and depth of field.
Pin
This is a free PSD set with iPhone 6 in 3D, viewed from an angled perspective. This mockup was designed by Vlad Litvin.
Pin
This free mockup template includes 3 free iPhone 6 mockups, available in three colors: silver, space gray and gold. Use this to showcase your artworks in style.
Pin
This freebie is an iPhone 6 hands-on mock-up template, which comes in PSD file format. It is available in three colors: black, gold and white.
Pin
This free mock up set includes an iPhone 6 Plus and the Apple Watch mockup with a flat design style.
Pin
Get this vector Apple iPhone 6 mockup in both Ai & EPS formats. You can use this iPhone 6 vector mockup for your personal projects.
Pin
This minimal Apple iPhone 6S wireframe template comes as a fully editable PSD file. It is perfect for app and UI designers.
Pin
This is another, high-quality, photorealistic black iPhone 6 mockup you can download and use for free.
Pin
This is a great photo mockup of an iPhone 6 displayed in a natural scenery, on the ground. The photo has a nice filter.
Pin
This is another minimal vector mockup of a flat Apple iPhone 6s. Use this for your web, app or UI design projects, for free.
Pin
This Gold Apple Stuff Mockup Set includes elements such as iPhone 6, Apple Watch, MacBook Air, and iPad.
Pin
Use this entirely flat-designed mockup to showcase your app designs in a fun and playful manner.
Pin
This is a simple, photo-realistic iPhone 6 with red headphones mockup. This would be perfect for showcasing your music app designs.
Pin
Quickly get this iPhone 6 with grid screen mock-up, displayed as being held on a woman's hand.
Pin