Home » Articles »
Line25 is reader supported. At no cost to you a commission from sponsors may be earned when a purchase is made via links on the site. Learn more
Slideshows are a great way of displaying your featured content in a compact space. The use of Javascript has enabled designers to enhance these slideshows with cool animations and effects. This post rounds up a collection of the most creative slideshows in web design, each one takes the core idea of the slideshow and adds extra elements and features to make it stand out as an inspirational design feature.

This website belongs to a team of experts in strategy, digital content and technology and their website presents a vast series of slideshows which showcase their portfolio. As you scroll down the page, each content section has its own mini-slideshow which starts playing automatically. Each slideshow shows specific projects related to that section category.
Boerdam comprises a slideshow made of both static images and animations which give it a more dynamic and professional look. The slideshow uses images and videos as well, plus as you scroll down the page you can see some modern, image galleries with a grid layout and other cool web elements. Check out the link above to see this slideshow in action!
This is a platform for an artificial intelligence company. They also have a slideshow on their website that explains that Idio, the AI is able to do. The design has a simple layout and uses blurred images as backgrounds, combined with high-quality computer mockups to show a preview of what the tool does.
Fuzzco uses a more sensitive approach in their slideshow. They've found a more creative way of presenting images and pieces of information to their readers through a vertical floating gallery. The website has a dynamic look, due to the subtle moving effect which the designer has added to the vertical gallery.
This entire website is a slideshow that showcases the work of Frederico Babina, one of the most impressive contemporary illustrators. It takes a while to load the website, but it's worth it! Beware, it has music integrated into it, but in this case, it is a really nice touch, adding a soundtrack to the cool illustrated story in the slideshow.
Hwo-architects website design uses a slideshow on their home page as a way of introducing themselves to their readers and future clients. The format of the slideshow is quite simple, but what makes it unique is the content! The photos are fun and have a GIF-vibe added to them.
Fantasy has a series of horizontal bands that combine animation with typography and simple, but effective call to action buttons. The background is simple, minimalist and the whole site is like a one-page slideshow which reveals itself as you scroll down the page.
Printmor's slideshow presents banners which offer available information about their services as a printing solution office. This slideshow is not as creative as the others from this list but shows another way you can use the slider for.
This website's slideshow shows some of their newest products such as key chains and enamel pins. What's cool about this example is the subtle and cute glitter effect which is overlayed on the images in the slideshow. Did you notice it?
One Mighty Roar uses a large horizontal background with white typography as a base for their slideshow. The images used in the slideshow are simple and follow the same theme. Also, they have a dark filter added to them which helps emphasize the white, bold font and the purple CTA button.
This website's slideshow is right under their menu bar and they use it to point out some important questions to their readers. It has a similar style to the slideshow presented above, but this one is not fullscreen and has a different format for the CTA button.
Designroyale's slideshow presents projects they've work on over the time. It takes a while to load, but the loader icon has a unique design. You can also click the images to find out more about them.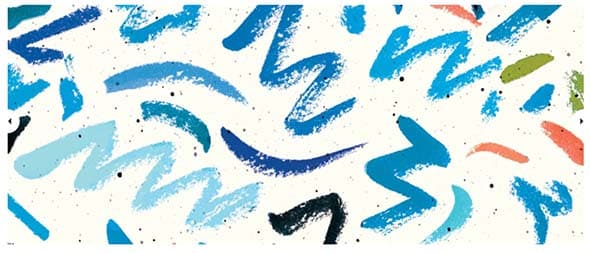 Kelli Anderson's slideshow shows images from her latest articles such as experiments alive! This slideshow is very colorful and has a simple arrow navigation system. The website is filled with patterns, unique fonts, and cool hover effects.
On this website, you'll find a lot of information about sustainability. They also have a slideshow that present concepts of a healthy life. The slideshow has a simple arrow type navigation system.

COFA Media uses a vertical slider to present information to their readers. As you scroll, another piece of information slides up, covering the other. They also use very blurred images as the backgrounds, on which the designer also added some subtle textures, to make the texts pop out even more!
Nosotros also has a slideshow that presents some of the projects they've worked over the time. This slideshow has bullet navigation and a lot of different slides on which the company showcases their best projects and clients.
This website's slideshow presents images of Jax Wine community along with other information about the wine. It is a simple slideshow with fade transitions between each slide, plus a button-type navigation system.
This website's slideshow is smaller and positioned somewhere at the middle of the homepage but lays out important information about Paper Leaf. Check it out!
This website showcases the work of an icon designer in a vertical gallery of his latest pictograms. This is a vertical slideshow in which the designer showcases his best pictograms and icon sets.
Milky website has a nice slideshow of illustrations which give a friendly touch to their website. All in all, they're a creative agency that focuses on innovative solutions which make their clients grow.