15 Essential Wordpress Plugins for Aspiring Designers
Home » Articles »

December 30, 2019

Line25 is reader supported. At no cost to you an affiliate commission may be earned when a purchase is made through various links on our site. Learn more

If you want to show off your web design credentials to the world, then WordPress is the perfect blogging platform to use: it's simple, accessible and highly customizable. Nevertheless, you're not going to be able to create a professional standard WordPress blog with great work and creativity alone, you're also going to need some rather nifty plugins.

There are literally thousands of popular plugins currently available and, believe me, sifting through them can be an arduous task: some are absolutely brilliant, but much more are mediocre or totally pointless.

The 15 essential WordPress plugins for aspiring designers, outlined below, are all perfectly suited to the aspiring web designer looking to show off their wares. They'll boost levels of traffic to your site, integrate your blog with Facebook, increase your productivity and make for a more interactive and interesting visitor experience.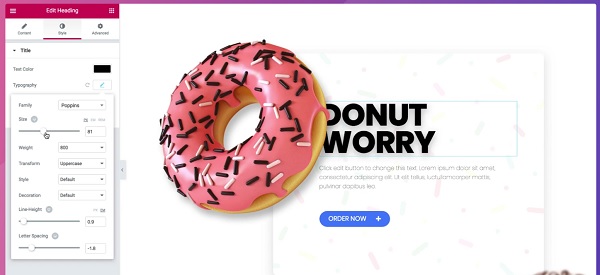 Pin
Used by over 2 million professionals, Elementor is a WordPress page builder that every designer must have. Elementor requires no coding whatsoever, but still manages to produce 100% clean code through its visual design editor. Elementor allows you to create any type of website, including a landing page, a design portfolio, a blog, an online store and anything else.
Pin
Imagely is a WordPress plugin and a provider of premium WordPress photography themes, plus managed web hosting for professionals. It offers premium themes, hosting, and plugins for WordPress, such as the popular NEXTGen plugin for creating galleries!
Pin
If NextGen occupies the more basic end of the image plugin spectrum, then FlippingBook occupies the more creative. You can use this plugin to organize images into individual interactive albums, which can be flicked through just like a book.
Pin
WP Super Cache protects your site against the huge spikes in traffic that can result from a front-page appearance on Digg for example or promotion on a social networking site. It does so by generating static HTML files from your blog, which is then served to the vast majority of your visitors.
Pin
This much-needed plugin helps to promote your design work by integrating WordPress and your Facebook page. You can login to your WordPress blog using your Facebook account, invite Facebook friends to visit your blog and send blog comments to your Facebook profile feed.
Pin
WPtouch is a plugin for WordPress that adds a mobile theme for mobile visitors to your WordPress website. It can be easily customizable and you can choose your own theme. It will also ensure your SEO rankings stay in place and even get better! Plus, the Pro version offers a variety of new themes for blogs, businesses, and WooCommerce online shops.
Pin
This plugin comes with a list builder integrated with all major email providers, a Share function, which adds social sharing buttons on your site, a Welcome Mat, heat maps, scroll box, smart bar, highlighter and even an image sharer!
Pin
This is a popular WordPress plugin that helps you keep your WordPress site secure, and also increase traffic, and engage with your readers. With this plugin you can stop worrying about data loss, downtime, and hacking, helps you add rich, beautifully-presented media to your blog and also develop a connection with your readers and keep them coming back to your site for more!
Pin
This is a popular slider plugin for building responsive sliders that will automatically adapt to any screen dimensions. Anyone can build with Smart Slider, because of the easy interface which comes with a drag&drop builder and live preview.
Pin
Easy Testimonials is an easy-to-use WordPress plugin for adding testimonials to the sidebar, as a widget or embedding them into your site. Testimonials can also include an image, not just text.
Pin
This plugin adds support for Instant Articles for Facebook. It will help you distribute fast, interactive stories on Facebook. When this plugin is active, a new menu will appear to facilitate the connection to your Facebook Page and start publishing your Instant Articles.
Pin
This is a WordPress plugin that turns your existing menu into a mega menu. You can then add any WordPress widget to your menu and style it as you please. All resulted mega menus are user-friendly, accessible and touch ready.
Pin
If you want to create responsive photo & video galleries Envira Gallery is the plugin you want to use. This is a WordPress gallery plugin that is both powerful and user-friendly.
Pin
This is a free plugin that helps you create feature rich media galleries for showcasing your projects, photography, and more. It comes with built-in PrettyPhoto lightbox and it is also responsive which means it would work perfectly on desktop, tablet and mobile screen.
Pin
With this seriously cool tool, you can shrink and personalize all the links to external sites that you provide on your blog. Unlike Tinyurl and other URL shrinking services, Pretty Link shortens links using your own domain name and tracks them too.
This plugin comes in handy for creating invoices, estimates and similar elements. Use this WordPress plugin to manage your payments and reduce the time spent fielding project requests, estimating projects & getting paid.
Pin