Home »

February 28, 2023

Line25 is reader supported. At no cost to you an affiliate commission may be earned when a purchase is made through various links on our site. Learn more
Vintage & Retro Font Collection
Here you can find our collection of top-quality premium and free vintage and retro fonts. There are thousands represented here, so take your time to find just the right match for your projects!
Take advantage of Envato Elements' free offer to download as many as you want with a free trial subscription. You can cancel anytime and still keep your fonts. It's the best offer for designers around!
DOWNLOAD NOW
Take a look at the best professionally designed art deco fonts in this collection. You'll be surprised at the quality of these options which can be downloaded immediately. Discover a perfect match for your 1920s, 30s, and 40s design projects.
Learn More
What would a vintage and retro font collection be without the amazing art deco font styles of the 1920s? Here's our collection of 1920s fonts that can really enhance your art deco projects. The first 15 are premium options and there are also 5 free to choose from.
Learn More
The Art Deco era was popular in design from the 1920s through to the 1940s and we have a great selection of 1930s fonts for you here with art deco, vintage and classic designs.
Learn More
This is an exciting collection showcasing the pre and post-war era of the 1940s. This is a must-collection for designers that offer options for vintage, art deco, and retro designs. Free download is available!
Learn More
We are excited to present this collection of 1950s-era fonts that you can have for free when you give Envato Elements a try for 7 days. Even if you cancel you can keep them all – a true no-brainer!
Learn More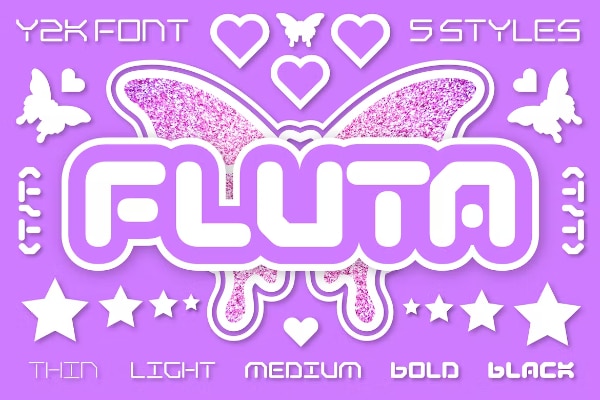 There has been a popular trend recently to use Y2K fonts and we are excited to present these high-quality selections for your millennium-themed projects and social media profiles.
Learn More
Add a touch of class and elegance to your retro and vintage designs with this collection. There are fonts that fit perfectly for print and digital designs such as social media posts and website design.
Learn More
Have some fun with these 1960s hippie-era fonts with psychedelic designs. You'll find some really groovy and far-out options!
Learn More