Home » Inspiration »
Line25 is reader supported. At no cost to you a commission from sponsors may be earned when a purchase is made via links on the site. Learn more
Modal windows are notification windows that display multipurpose content such as subscription forms, discounts, offers etc. Some may refuse the idea of using modal windows in web design, since it may be considered an inconvenient by the users, given the fact that a popup window appears on top of the content and it will not disappear until it's manually closed. However, there are plenty of situations in which a modal window opt-in is extremely beneficial. 
There are several types of modal windows. Modal windows can make an appearance after a few seconds you enter the site, when you scroll far enough, click on an action button, or even when you attempt to leave the website. Either way, regardless of whatever use you have for them, these elements need to have an eye-catching design that will get noticed by the users.
Modal windows have been proven to improve signups and are an effective lead-generating tool.
So, what do you think about modal windows? Have you used them in your previous websites? Let us know in the comment section below.
This is a beautiful design with a clean and simple but very efficient layout. Get inspired by this template and use it in your future websites.
This is another wonderful modal window concept that has an impressive design. The designer used a simple but very effective layout that keeps you interested.
 
This modal window has many neat features: a clean and well-organized layout, beautiful colors, wonderful shadows that give it a nice 3d effect.
This is another example of how sometimes, less is more, and a simple design is all that you need to get your point across.
 
Here is a couple of modal window design concepts that showcase a lot of creativity. So, which one do you like the most?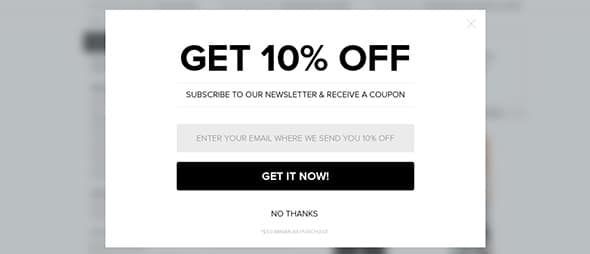 This is a stunning design concept of a modal window that will definitely get your attention. It allows you to fill out various information in order to create an account.
Getting more subscribers is an important part for any designer. Here is a gorgeous newsletter modal window with an eye-catching design that will ease your job.
This is an excellent modal window design concept that would look amazing on any landing page.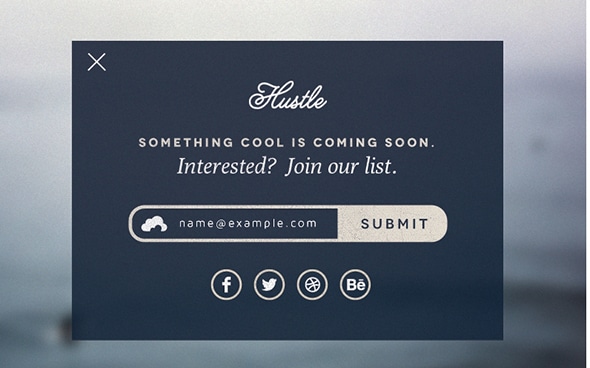 This modal window design uses CSS3 and Velocity.js which allows users to rapidly access the mail information.
This is an actual modal window from an amazing website. See how the designer used various UI elements to achieve this stunning design.
This is a great plugin that was specifically created to ease your job and to assist you in creating excellent modal windows.
Here is another example of a beautiful modal window. Get inspired by this design and create your own projects.
This amazing modal window includes stunning CSS transitions and animations. Discover them all and how they can improve your designs.
This lovely design was created with the help of multiple plugins such as jQuery UI dialog, Twitter bootstrap modal, and others.
This is the modal window design from the Bottle Rocket website. See how the designer used various UI elements to create this beautiful design.
Here is a great tutorial on how to create adaptive CSS modal windows with stunning designs. Take a look!
This is a gorgeous CSS3 animated modal window plugin that you can use to create outstanding designs. This includes a customizable design with multiple transition effects and a fully responsive layout.
Here you have a stunning design alert which includes a message alert. This UI element has a simple but effective design with two buttons to choose from.
This is a remarkable design of a clean and simple modal window in a lovely green color.
This is another example of a wonderful modal window design with a stunning design. This design is simple enough not to overcrowd the website yet sufficient to display all the necessary information.