Home » Articles »
Line25 is reader supported. At no cost to you a commission from sponsors may be earned when a purchase is made via links on the site. Learn more
People have been faced with keeping up with change forever and there's no exception for web designers. It seems that change has seldom happened as rapidly as it is today. Especially, if we talk about the world of digital technology and digital design. The good thing is there are tools and resources for web designers and web development agencies to keep pace.  But keeping pace with the new tools alone can still be quite challenging. If for no other reason than there are so many of them.
You could easily spend all your time testing and trying these tools to see which will work best for you. Like that, you will never get any design work accomplished.
Just pick one or two from the selection of top tools and resources we've put together. They could make a world of difference to you. Give them a look and take advantage of freebies and free trials. Let us know what you think (if you're not too busy doing web design).
Elementor is a very basic website building tool in the sense that it provides a solid foundation for designing virtually any page or website you can think of. You don't have to worry about constraints or complicated processes thanks to the way Elementor is designed and its squeaky-clean code.
Flexibility isn't an issue either; not when you can use Elementor with any WordPress theme and with any plugin, and it won't slow down your site like some of the other page builders on the market have a habit of doing. Everything is drag and drop, and with so many design elements, aids, and features available, you never have to rely on coding to get precisely the design details you want.
There's a library of 100+ pre-designed templates you can access to get a project off to a fast start. Or, if you'd prefer to start from scratch, there's another library that's chock-full of useful page-building widgets. Other nice surprises include an Advanced Forms feature, a Pop Up Builder, and Hover and Scroll animation capabilities.
Creating invoices can take time away from tasks you'd rather be doing. Not only that, but the time spent managing and following up on invoices adds to your business admin and overall stress levels.
Add the fact that manual processes can be error-prone, and it only makes sense to consider investing in an automated invoicing system. AND CO is an invoicing software that creates invoices for you based on your projects, time tracking, and contracts.
AND CO lets you know when a client has viewed your invoice, allows you to collect payments online, and reminds you if payments are overdue.
With additional features like time tracking, expense tracking, task management, proposals and contracts, you'll be more than happy with the ROI provided by your investment in AND CO.
Houzez is a long-time favorite of those in the real estate business because of its ease of use, customizability, and the fact that its features and functionality give realtors and agencies what they need to conduct business, whether in the office or out on the road researching properties or giving showings to customers.
It would seem that this realtor's software solution could rest on its laurels, but the Houzez team apparently thought otherwise. They recently added a bevy of new features and functionalities. Favorites, like advanced and global search, the property management system, and the many listings options are still there.
What's new is the ability to sort listings and display them in various formats, extra emphasis on featured listings, a Custom Fields Builder, luxury homes showings scheduling, and an Energy Class Designation field for EU properties.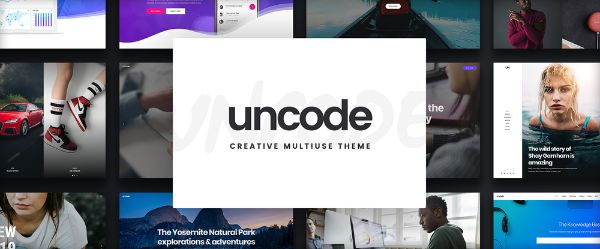 Uncode offers all the features and functionality needed to build a breathtaking portfolio in only a few short hours, and without any need for coding. This portfolio and website building solution features an impressive showcase of user-created websites.
Browsing this showcase will clearly demonstrate what you can accomplish with Uncode. This user-friendly theme has realized over 50,000 sales to date, making it one of ThemeForest's all-time best sellers.
TheGem was designed for creatives like you. You'll have no problem at all creating the most beautiful website designs on the market. Just ask Envato, or any of its loyal customers – who, by the way, have consistently given it 5-star ratings.
TheGem is delightfully easy to use, it's 100% flexible, and customer satisfaction tops out at 100% as well.
Beauty parlors, fitness clubs, consultants, and other businesses that rely heavily on their appointment and booking processes will quickly fall in love with Amelia. This software solution automates the entire appointment and booking process. Clients and customers can schedule appointments 24/7.
This 4.8+ star-rated business application will match the client's wishes with employee availability, manage changes and cancellations, send out reminders, and collect payments.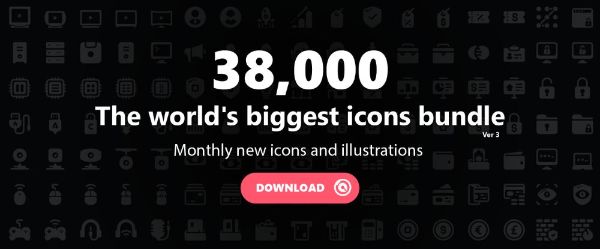 A bundle of icons and illustrations is a nice resource to have handy. A bundle of 38,000+ of them could last a lifetime; especially when Roundicons is continually adding to them.
This Roundicons bundle can be yours for a one time fee (includes future additions). The icons and illustrations are royalty-free. You can have them at a 20% discount if you use coupon code "GETBIG".
If a 200% boost in website conversions sounds appealing, you might consider investing in Logic Hop. You could accomplish it on your own, but to send personalized messages to your target audience generally requires a ton of up-front research.
Logic Hop does it all for you by analyzing your pay-per-click and display ad results, social media feedback you may be receiving, and the actions users take on your website.
One reason to like Mobirise is that since it's an offline website builder, you have total control over your website design effort. Another reason is that thanks to Google AMP or Bootstrap 4, Mobirise is 100% mobile friendly and crazy-fast. Yet another good reason is Mobirise is totally free.
A large assortment of attractive and trendy templates, website blocks, icons, and fonts is yet another reason why Mobirise has been used to create more than 1.5 million sites.
This premium chart- and table-building plugin is by far the best in its class. wpDataTables enables you to produce attractive, informative, and responsive tables and charts.
wpDataTables can manage vast quantities of complex data including data from the various SQL databases and produce charts and tables in minutes if not seconds. Key data can be highlighted or color-coded, and once a table or chart is completed, it can easily be edited.
You're probably getting weary of having to answer the same question for the zillionth time. Your customers could also be getting impatient with having to wait more than a few minutes to get answers. For some, a few seconds can seem like forever.
With HelpJet, you can create a knowledge base your customers can access 24/7 to get immediate answers to common questions, and you can keep the size of your customer service staff to a minimum.
Goodie connects web designers and end-clients directly with a web developer. Middlemen and other costly go-betweens are thereby avoided. All Goodie requires of you is your design. They'll get right down to work to produce a carefully-coded website that meets your requirement. You'll get precisely what you want for the special price of $999.
8b is new (January 2019 launch), it's futuristic with a super-cool UI, and it's portable. You can attend to your website design task on a desktop or on a tablet or phone when you're on the go. Based on Google AMP or Bootstrap 4, 8b makes it easy to build mobile friendly and crazy-fast websites.
8b does not have a paid plan as yet. It's yours to use for free; a good reason to try it out.
Having a database of 550,000 fonts on hand to search through in the event you've come across a font you really want to use but can't identify isn't really all that great of a deal. You still face a needle-in-a-haystack situation. A better way is to let WhatFontIs manage the 550,000 font database and let them use their automated AI system to conduct the search.
Upload an image of the font you're looking for and get an answer in seconds!
With Savah at your fingertips, it's easy to create app prototypes for design concept feedback, to support rapid prototyping, or for user testing. Since Savah also features a built-in design workflow and approval system and a visual feedback feature, it supports team and project stakeholder collaboration as well.
Several paid plans and 30% discounts are available on annual plans.
Conclusion
You probably won't want or need all 15 of these tools and resources, but any one of them could make your day. With several of them at your fingertips, you could do so much more. You could find you've graduated from building award-winning websites to awesome products. That might be an understatement.
Happy shopping!