Top Invoicing and Time Management Apps of 2018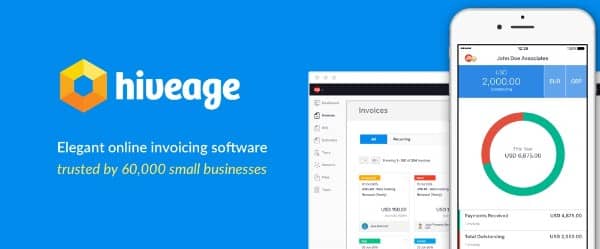 December 30, 2019

Line25 is reader supported. At no cost to you an affiliate commission may be earned when a purchase is made through various links on our site. Learn more

When we perform a task, we try to use our time wisely. That can involve planning ahead, learning or refining a process. It can also mean avoiding or eliminating distractions. The task might involve manual or repetitive actions, however. In this case, we can only accomplish so much in a given amount of time. No matter how proficient we become, we eventually hit a plateau. Meanwhile, the world around us continues to speed up.

There is a solution to making the most effective use of your time. It is to turn the task, whatever it may be, over to someone or something else; a software system or an app for example.

Let the software do the scheduling, tracking, reporting, invoicing, etc., etc. for you. The task will get done "lickety-split". You'll find yourself with minutes, and eventually, hours, to spare. You can devote these to improving your productivity and/or building your business.

Get started with one or more of these time management and invoicing apps.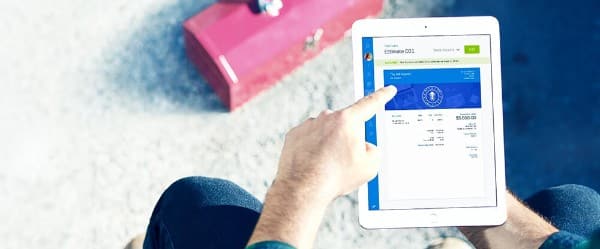 Pin
FreshBooks is an ideal expense managing, time tracking, invoicing, and proposal generating tool for service-oriented businesses. It allows users to avoid manual, time-consuming data collection and reporting, and all of the errors that can occur when transferring information from one place to another.
Expense and time tracking data is easily converted into personalized invoices for specific clients and can be sent instantly without leaving FreshBooks. Your clients get an emailed invoice which allows them to pay directly online through the invoice itself. FreshBooks really simplifies the billing and payment processes.
The FreshBooks proposal generating feature provides you with a framework where you can define a project's scope, outline, timeline, and estimate. Once a proposal is accepted it can be converted into a branded invoice to save you even more time.
FreshBooks is super-intuitive, its learning curve is for all intents and purposes nearly flat, and the award-winning support team is superb. Try it free for 30 days.
Pin
Project managers will appreciate what Jibble brings to the table. This cloud-based time and attendance tracking app provides time sheets and reports on a daily, weekly, and monthly basis, or on demand. The weekly and monthly timesheets will be particularly supportive of your payroll review exercises, while the daily reports serve to ensure that you are always kept up to speed on your team's/staff's daily efforts and accomplishments.
Timesheets can be downloaded in spreadsheet formats to support accounting activities, and Jibble can also provide personal timesheets that can be added to by team or staff members.
Jibble calculates and reports average daily or weekly hours worked on a team or team member basis; including clock in and out times when appropriate with alerts noted when averages fall outside a selected range.
Jibble also tracks and reports expenses, client billing, and time and attendance for multiple projects.
Pin
            The designers of this invoicing and client management app targeted freelancers, self-employed individuals, and small businesses as its primary users. Invoice Plane is an open source software product that is currently in use in 193 countries. It has been downloaded an estimated 100,000+ times, and you're invited to download it also – for free.
The authors recommend that you view the demo first. Chances are, you'll like what you see, and you'll be ready to put Invoice Plane to work at your first opportunity, as it gives you an easy, cost-effective way to manage your billing cycles and coordinate invoices and payments with your clients.
You won't have to worry about any constraints as to how you prepare and manage your invoices either. Invoice Plane's templates and themes are easily customizable to meet your business model.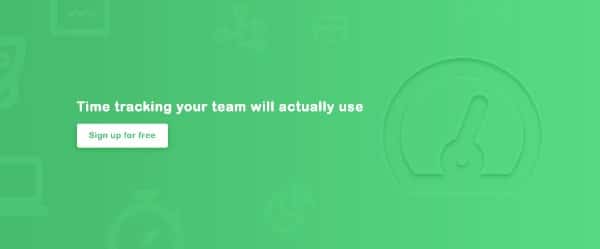 Pin
            Check the status of your workforce and project activities from your desktop or with a mobile app with TimeCamp. This time and attendance tracking app integrates seamlessly with your helpdesk, accounting, or project management applications; enabling you to view your billing status all the time and at any time. TimeCamp is free for freelancers and self-employed individuals.
Pin
AND CO will be a good choice for freelancers or studios in need of a time tracking, invoicing and payments application. AND CO is easy to use, its design is clean and attractive, and it can be adjusted to fit your workflow and business needs.
You can also use this time tracking and invoicing app to assist you in preparing your client proposals.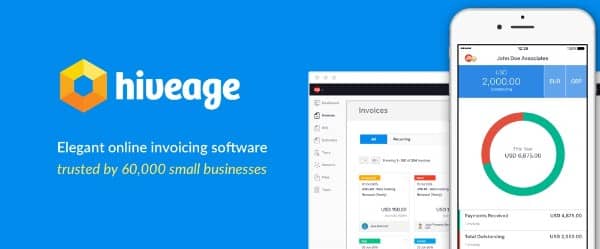 Pin
If you work for a small business or are a small business owner, and you're looking for a way to improve your invoicing and billing process, you might consider joining 60,000 other businesses that have chosen Hiveage to manage not only their invoicing and billing but prepare quotations and provide attractive client payment options as well.
Hiveage can also efficiently manage multiple teams' projects.
Pin
Invoice Ninja is a suite of freelancer & small business apps. Streamline your invoicing, time-tracking, project task management, proposal creations, and much more. Invoice Ninja is free, open-source, and also integrates with over 40 payment gateways!
Pin
If double data entry and working from spreadsheets is taking up too much of your time, Scoro has the answer. This business management software will handle your time and workforce tracking and scheduling with ease and will give your service-oriented business a definite step up in terms of productivity.
Pin
Startups and small businesses looking for more productive ways to track task time and generate their invoices from the billable hours should give Minterapp a try. This invoicing and time tracking app can create an invoice with a single click. It also displays invoicing status (draft, pending, and paid), and helps its users in preparing job estimates.
Conclusion     
Are you a small business owner, a project or team leader, or a freelancer? Then, there's an invoicing and time tracking app here that can save you time and make you more productive.
Hard work has many virtues, but when you're working harder and harder just to keep up, it's time to look for a better way. You'll find it in one of these multipurpose apps.