Home » WordPress Plug-ins »
Line25 is reader supported. At no cost to you a commission from sponsors may be earned when a purchase is made via links on the site. Learn more
There are times when you really struggle to satisfy one or more of a client's requirements. This might happen because you don't have quite the right tool for the job. Often, it's simply a matter of functionality that's difficult to incorporate into your site. Sometimes, it is the difficulty in arranging content in a specific way.
Scroll down this list of 2018's Best WordPress Plugins! You may come across a solution or two that addresses problems you've had in the past. If so, it could make your day. Or perhaps, the problems you had were little more than minor irritants. It would still make sense to discover a plugin that would make your life a little easier.
In this selection, there should be at least one plugin you will find to be very helpful.
Happy Hunting!
The problem with tables and charts is, creating them is not always an easy task. More than a few web designers would probably prefer not to have to create them when large amounts of complex data are involved, but their clients naturally feel otherwise.
The wpDataTables plugin provides an ideal solution to any table/chart building problem you're likely to face. It is so popular and useful, that some website designers have switched to WordPress simply because of its ease of use and powerful features and design options.
wpDataTables can accept large amounts of complex data, and quickly create attractive, informative, responsive, and easily editable tables and charts.
With this plugin you can for example, readily accept assignments from clients looking for the best ways to present large amounts of statistical or financial data.
The data can come from a variety of sources, all of which wpDataTables handles with ease. Once a chart or table is completed, it's easy to color code or highlight key data or important data trends.
If you're in the market for an app or plugin that features a wealth of slider design options, the LayerSlider plugin not only tops the list, but offers a host of other useful features as well.
A more appropriate description for this WordPress plugin is that it is a multipurpose animation platform, and not simply a slider-building tool. With LayerSlider's visual drag and drop editor and versatile layout options, you can not only create intriguing slider designs, but image galleries and slideshows as well.
With a little help from LayerSlider's selection of animated page blocks you can create awesome landing pages, useful and informative popups, and even entire websites, without any need for coding.
Since LayerSlider is responsive, you can rest assured that whatever you create, it will be device friendly.
NextGEN Gallery is the most powerful WordPress plugin of its type, but also the most popular, as evidenced by its 1.3 million active users, and more than 20 million downloads.
NextGEN Gallery, a free open source software product, has served as the industry standard for WordPress gallery plugins for the past 10 years. Newbies will find this plugin provides an extremely easy way to create simple small to medium-size galleries, as will professional photographers and other demanding professional creatives, who look for galleries that are unique in their design and are often quite large.
Backend features include a complete gallery management system, image and meta data import and upload capability, thumbnail editing, and image grouping. NextGEN frontend features offer thumbnail and slideshow gallery styles, compact and extended album styles, and a variety of design options.
The NextGEN Pro bundle features a variety of additional gallery, lightbox, and eCommerce extensions.
While you'll definitely find Blog2Social's social media post automation feature useful and a time saver, the real strength of this WordPress plugin lies in is its ability to let you vary content, format, and images to give every post a personal touch tailored to a given social media network.
The Social Media Calendar is another strong feature. It enables you to color code, schedule, and track posts, and rearrange your schedule via drag and drop.
The Rexpansive page-building plugin offers an easy way to create layouts without any need for code. Rexpansive is unique however. It's not a run-of-the-mill page builder. Its secret lies in the concept of expansion, which is what sets this powerful plugin apart.
Rexpansive's expansion feature enables you to resize content and zoom in and out as you see fit. By applying this unique feature, you can make any page a work of art.
There are two ways to customize the appearance of a WordPress site; the hard way and the easy way. With CSS Hero, you can take the latter approach. CSS Hero combines a real-time CSS Editing Tool with a WYSIWYG interface that allows you to non-destructively tweak a page's CSS, and preview how the page will appear on mobile devices as you perform your edits. Your generated CSS can be exported anytime, so there's no "vendor lock-in".
#1 implies "the best", and the Essential Grid plugin is the #1 WordPress grid-building solution. With this plugin, you can display your content in a customizable grid system of your own design.
Essential Grid will be an awesome help in creating anything from portfolios and image galleries to blogs and WooCommerce shop, from sliders to social media streams, and everything in between!
Helpie WordPress Plugin is a collaborative Knowledge Base / Wiki plugin. Create a public/private Knowledge Base or even a Wiki website for your favorite topics. Helpie's powerful features include User Restriction, Frontend Editing, Brand Customising, Table of Contents, User Insights and more. Try the free demo to know more.
A feature the powerful Heroic Knowledge Base plugin offers that you'll find helpful, is an article feedback analytics process you can apply to determine in what ways and how well your knowledge base is benefiting your users and pinpointing which knowledge base content could use some improvement.
Content can be easily ordered to fit any scheme you wish, and downloadable files can be made available to your users.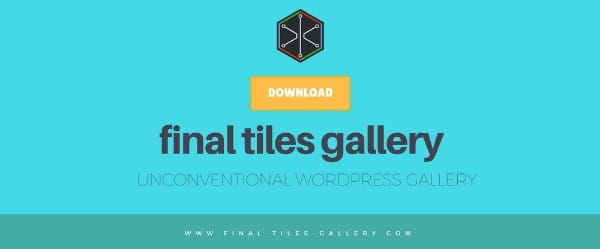 You may have created more than a few award-winning galleries in your time; but you also may have become aware that they've begun to exhibit a certain sameness; especially if you've been constrained to using the same image sizes and aspect ratios within a gallery.
Final Tiles Gallery changes all that. Now, you can create a gallery in seconds featuring a mixture of images and videos with mixed image sizes and aspect ratios.
Conclusion
Just imagine what you could accomplish by owning all 10 of these plugins! Your website creations would certainly advance to a whole new level. These plugins are capable of delivering the best features and functionalities to you.
You may settle for one or two of these top offerings for 2018. In any way, your website offerings can't help but impress clients and end users.