Top Tools and Resources for Designers to Create Better Projects in 2018
December 30, 2019

Line25 is reader supported. At no cost to you an affiliate commission may be earned when a purchase is made through various links on our site. Learn more

It can be hard at times to keep up with the latest web technologies. There seems to be so much to learn and so little time to do it in.

It always gives you a good feeling when you can overcome a challenge on your own. However, there are times when accepting a little outside help makes life easier.

You can select a tool or resource that can speed up your workflow. Or, select a tool that provides your creativity a boost. How about a tool that helps you or your team manage a project more efficiently? Either way, you can still feel very good about yourself for having made the right choice.

Make 2018 the year when you've abandoned tools that served you well in the past, but no longer cut it.

Try this selection of top tools and resources on for size. Any one of them can brighten your day and that of your team or client as well.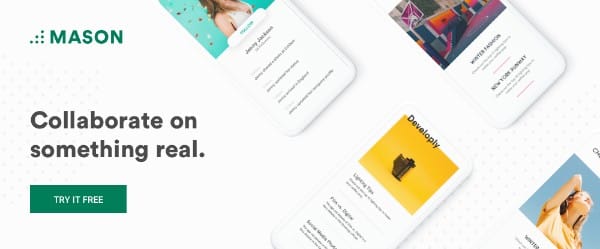 Pin
For starters, here's a tool that you can use to manage both the development and maintenance of your software products while leaving control of who does what and when totally up to you. Mason enables you to build, edit, and manage your software products from the front end and from one place.
You can, for example, use Mason's login and registration features to authorize teams or individuals to make needed changes after a product has been deployed. By doing so, you can enable the right people to make changes to Mason features and make it possible to avoid the necessity of additional deployment cycles.
Mason's pre-packaged building block solutions are functional and always up to date, they work with any codebase, and they offer solutions for common product requirements. They provide a clear-cut path for teams to build a product and Mason's modular content approach will simplify page management to ensure that your work aligns with the brand you're addressing.
Mason allows you to be more collaborative, adaptable, and agile – features your team and your clients will love.
Pin
Mobirise is an easy to use, no coding, drag and drop mobile-friendly website builder. It's an offline app, so you're not tied to a particular platform and you have total control over how you design and manage your websites; and, you can host your theme anywhere you want.
Mobirise is free with no restrictions. You can download it and try it out now. No trials, no credit cards – it's completely free for your personal or commercial use.
This website builder is especially suitable if you have a lot of smaller projects to work, such as small to medium websites, landing pages, portfolios, and event or product promo sites.
Mobirise is loaded with features. You'll have at your fingertips more than 1,200 website blocks and templates and a library of 850 Google fonts, 500,000 free images, and 7,000 icons. There are currently more than active 1.5 million Mobirise-built sites.
Pin
Elementor is a free, open source frontend website builder offering total access to all the design features you're ever likely to need. It is the #1 WordPress page-building tool according to the more than 900,000 users who have downloaded it and taken it to heart in just under 2 years.
Elementor has always provided superior workflow features and integrations including form integrations, custom CSS, and its menu and visual form builder. Elementor 2.0 has even more to offer.
Version 2.0 is being released incrementally during 2018 and will provide powerful new features like the single post and archive page builders, augmented WooCommerce shop product and other eCommerce page-building tools.
Elementor lets you do your design on the front end, it gives you instant results, and there's no need for coding. Unlike some themes, Elementor won't place constraints on what you do, and you can let your creativity run wild.
Pin
Goodiewebsite is a platform that connects web designers and business website owners with developers. Its services are both competitive and cost-effective and place an emphasis on assisting small or local businesses that rely on 1 to 10 page websites for their online presence.
The Goodiewebsite development agency has been in business since 2006.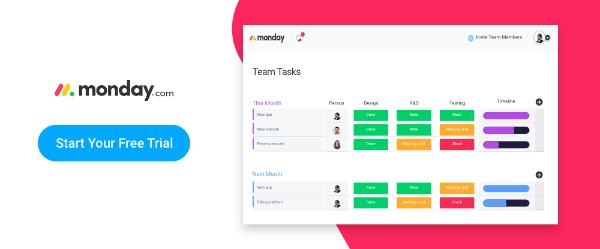 Pin
Whether you're a team of 2 or 2 thousand, if you're in need a high-performance team management tool to help you get things done, monday.com is for you.
Non-technical teams are equally served. monday.com is an excellent alternative to using multiple Excel spreadsheets and whiteboard presentations and attending seemingly endless meetings to make things happen. This team management tool is colorful, intuitive to use, and it will improve project transparency and boost productivity.
Pin
If you have yet to find a service that fits your specific needs, A2 Hosting offers a wide range of solutions; one or more of which is bound to meet your requirements. You can count on this hosting service to provide you with fast (20X faster), secure, and scalable WordPress hosting complete with a 99.9% uptime commitment.
A2 will pre-secure and pre-optimize a solution to exactly fit your needs and provide automated backups and WordPress updates.
Pin
LayerSlider is much more than a premium WordPress slider plugin. When you add this multi-purpose tool to your toolbox you'll find it enables you to easily create mind-bending slideshows, impressive image galleries, animated page blocks, and of course, out-of-this-world sliders.
You can also use this drag and drop tool to create your landing pages, and even complete websites! LayerSlider is fully responsive and SEO friendly. No coding is required.
Pin
Just ask the creative professionals who use Uncode and they will tell you how it will help you to get a stunning portfolio up and running in a few short hours without coding and without starting from scratch. They'll also relate how helpful the Uncode library of website showcases is as a source of ideas and inspiration and preventing "creators block". The best way to see what Uncode will do for you is to visit the site and browse the showcases. You'll be impressed.
Pin
Realtors need much more than a website that advertises their services. They need one that helps them with their day-to-day business transactions as well – which is what Houzez does and does extremely well.
Chock full of features and functions, Houzez is a combined property listings, property search, and property management system with great customer support. New features include the ability to add custom fields and make them searchable; thereby significantly increasing the power and reach of this remarkable tool.
Pin
Here's a great solution if you've been on the lookout for a modern, classic WooCommerce theme you can use to build an up-to-date, classy online store. The Hanger has the functionality needed to customize your website to your exact specifications and brand.
It's a cinch to set up and remarkably easy to use, and you'll be the beneficiary of The Hanger's friendly and reliable support.
Pin
No matter how impressive your creations are, a great portfolio website can make the difference between making a sale or getting a contract or not. This is where Pixpa steps in – making it easy for you to create an attention-getting, pixel-perfect professional portfolio website. Pixpa offers integrated e-commerce, blogs, and client proofing as well with your website, helping you save time and money by not having to bounce back and forth among several tools to get the results you want. Get started for free with the 15-day trial.
Pin
wpDataTables is easily the top WordPress table and chart-building tool on the market today. This remarkable plugin is so powerful and provides such great results that many of its users have migrated to WordPress just to have the opportunity to use it.
wpDataTables accepts data in most common formats and from most of the widely-used sources. It can manage huge quantities of complex data and produce interactive, editable and responsive tables and charts – sometimes in seconds.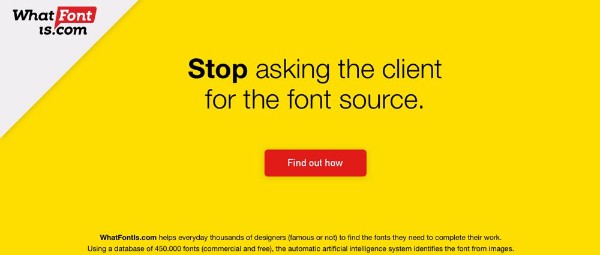 Pin
When you've come across a "must have" font, and you don't know its name, your initial inclination might be to just give up instead of conducting an extensive search. With WhatFontis.com's 450,000 font database and automatic AI function and an image of the font at your fingertips, you can identify it in about 40 seconds.
Take a sip or two of coffee and let this handy tool do the work. It's that simple.
Pin
This may well be the greatest free font collection in the universe unless you think its selection of over 75,000 neatly categorized fonts is not nearly large enough for your purposes.
Either way, the fonts are free. All you need to do is find and download one or more you want. When you locate a candidate, you can write a string of text using it to see what it looks like in actual use.
Pin
More and more web designers and teams are taking up rapid prototyping to speed up their workflows and augment and simplify team collaboration. These are two areas in which you'll want to remain competitive, and Fluid UI provides just the ticket for doing so.
This combination wireframing, mockup, prototyping and collaboration tool, with its live chat and video presentation capabilities, is ideal for both local and distributed teams as well as for individual designers and product managers.
Conclusion
There you have it. The best tools and resources on the market you can use to speed up project workflows. They can easily manage deployed products and streamline team collaboration. Locating ideal hosting solutions as well as finding elusive fonts won't be a problem.
With any of these tools, you should be able to handle the technological challenges that come your way.