Create Better Projects in 2020 With These 14 WordPress Themes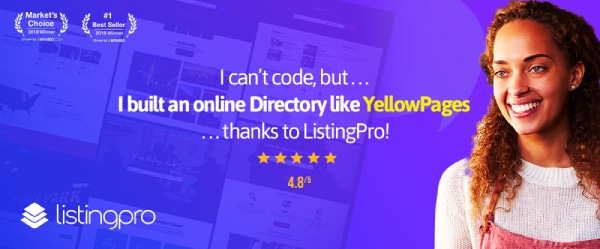 May 04, 2020

Line25 is reader supported. At no cost to you an affiliate commission may be earned when a purchase is made through various links on our site. Learn more

To get rich, people throw quick promises at you to entice you to buy their products. We can be thankful that authors of website-building themes and tools for WordPress haven't joined their ranks.

The worst case is that a given theme might not be quite as easy to use or as flexible, responsive, or extensible as advertised.

The authors of these best selling themes are typically highly skilled, extremely creative, and quite enthusiastic about what they do. At the same time, they rarely go overboard when talking about their products.

Those of us who review and recommend these products are often prone to using a bit of hyperbole. That's usually because of what we pick up from the products' happy users.

You'll see some of that in our descriptions in this review of 14 top themes for 2020.

Please note: None of them will make you rich quick, but they can make you richer.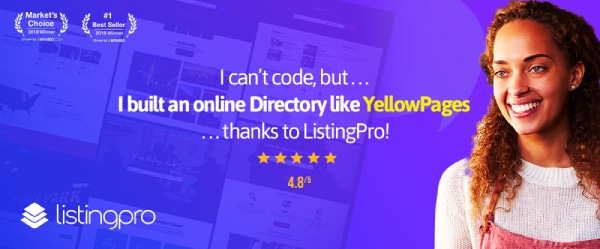 Pin
One good way to earn some additional income is to publish a directory site; whether you are doing it for yourself or for a client. ListingPro, the #1 best selling end-to-end directory theme doesn't simply lists businesses that provide products and services.
It can do so much more for the directory owner, the businesses listed, and the website builder as well. With this theme, the directory owner and its customers are given access to a variety of useful features and services.
These include –
Events and Ads management features
Appointments Bookings and management
Checkout to support eCommerce (WooCommerce not required)
Price Planning
Multi-criteria Reviews and Ratings
In addition, with ListingPro, individual business owners can have access to their own dashboards.
For the directory web designer, there are –
3 pre-built Directory websites included to kickstart the directory-building project
WPBakery and Elementor support
Autofill listing submission with Google API to minimize listings errors
Total flexibility in determining the look and feel of the final design
If you've been at all hesitant to take on a directory website project, ListingPro will put your concerns to rest. This could indeed be an excellent opportunity to earn extra income.
"I've worked with a lot of different themes. There are always glitches. The key is in who will work to resolve them quickly. Henry was great in replying right away. Oh, and we love the theme too!" – oregonpasturenetwork
Click on the banner for the entire list of ListingPro's features and capabilities.
Pin
Providing web design services to a variety of clients can lead to additional sources of income. The ability to do so without having to deal with an excessive workload and the accompanying risks requires having the right set of tools on hand.
In this case, it would be a premium multipurpose theme that makes it possible to quickly build any type of website for any business or purpose and do an excellent job of it.
That description perfectly fits BeTheme, the biggest WordPress theme of them all. BeTheme has all the website building tools and design options you're ever likely to need.
BeTheme also has what other themes have been unable to match in its selection of over 500 pre-built websites. It is these pre-built websites, together with Be's 40 powerful core features that allows designers to give their clients high quality websites together with fast turnaround times.
"It includes a gazillion pre-installable sites as well as the Muffin layout/page builder for free." – GwynethLlewelyn  
Click the banner to browse the 500+ pre-built websites and BeTheme's other features.
Pin
Building any type of website that you haven't tried before can easily create doubts and uncertainties on your part. For the first timer, that typically means any website.
That's where Kalium saves the day by providing both the tools and the wherewithal. You can easily build any type of website for any audience and for any purpose.
A knowledge of Kalium's tools and design aids should remove any doubts and uncertainties in your mind as they include, but are not limited to –
An absolutely stunning selection of full-concept demos that can both inspire you and help you get a project underway.
updates that are automatically provided at no cost
shortcodes for everything; no coding is required.
Free premium plugins that include WPBakery, Elementor, and Revolution Slider
Kalium is flexible, responsive, GDPR compliant, and its 32,000 customers have simply fallen in love with it.
"Great theme, easy to use and customize thanks to its convenient management menu. Friendly and efficient support." – cybercisco
Click on the banner to learn more about Kalium.
Pin
Plugins can come in handy and can even be indispensable for providing badly needed functionality. Such is not the case with Total. Total has a comprehensive selection of design aids and tools. You'll never need to install and manage several plugins.
Among the features Total provides are –
100+ drag and drop page-building modules
40+ demos you can import with 1 click
Over 500 styling options
Total's 14,000 customers will tell you Total is a pretty good deal.
"I'm SO TOTALLY impressed with how fast AJ replied – with very helpful and detailed comments – to my support ticket today. And, as I've been browsing through all the user comments, his responses are always detailed but to the point." – LuxViz
Click on the banner to learn more.
Pin
This pixel perfect theme, created with a terrific attention to detail, is an Envato top seller, with 60,000 sales to its credit, and growing. Uncode is a creative multiuse theme for designing top-quality websites for creatives, agencies, businesses, and bloggers.
The best way to discover what Uncode can do for you is to visit the site and browse its remarkable showcase of user-built websites.
Prepare to be impressed!
"Great theme! I have tried many of the most popular themes on ThemeForest and Uncode is on top. I have already bought it twice, and I will use it as a base for all my sites. There are endless features for every need. The Wireframe tool is simply a life-saver. Besides, the design is amazing, and it becomes a better product with every update." – salvatom
Click to visit Uncode and browse its user-built website showcase.
Pin
TheGem justly claims to be the website designer's ultimate website-building toolbox. If you can envision it, you can build it when this multipurpose WordPress theme is put to use in tandem with your creative skills and talent.
Most of its 40,000 users have used TheGem to build websites for businesses providing products or services. This WordPress theme is ideal for building magazine-style or blogging websites.
Version 4.0, just released, makes TheGem better than ever.
"I was looking for a WordPress template for a long time and TheGem was the only one that met my expectations." – st4siu
Click on the banner to learn more.
Pin
Creating a standalone knowledge base website or adding a knowledge base feature to an existing website is easier than you might think, and most certainly would provide a significant ROI.
With KnowAll,
site visitors can get instant answers to their questions
they can be given suggestions if they are not sure what they are looking for; or to find related material
the knowledge base owner can get feedback on what visitors look for as well as article popularity
Click on the banner to learn more.
Pin
Avada isn't just a top seller; it happens to be the best-selling WordPress theme of all time. You can build anything with this high-powered theme, and if you take a closer look, you'll discover why this is true.
Avada features pre-build websites, full and partial demos, and a large selection of design aids and elements. Avada's Dynamic Content system gives you tons of flexibility. Integrates perfectly with WooCommerce.
"In actuality I would give 5* to everything since Avada is a good theme, easy to use, has all the bells and whistles as another highly rated website. But, what I most impressed with is Customer Support I received. I have done two sites and needed help to get over a bump. I started a customer support in the evening (I am in US Eastern Standard Time) and by next morning I had an answer. Highly Recommended! 5***** to Everything. Keep up the good work!" – tony6841
Click on the banner to learn more about Avada.
Pin
Schema is crazy-fast, fully responsive, and provides all the design tools you'll ever need. Schema is an epitome of website-building perfection. This multipurpose WordPress theme features something that most other themes can't come close to matching. It enables you to build websites that feature cleaner code, faster load times, and unequaled SEO.
Schema gently guides search engines through your site a content section at a time. The result – high search rankings.
"Schema is one of the fastest themes around, I highly recommend it." – Rashmi
If achieving excellent SEO is one of your goals, simply click on the banner.
Pin
As its name suggests, Pofo is ideal for anyone wishing to build an attractive and engaging personal or business website. This multiuse theme is also an excellent choice for building blogging and eCommerce sites. Or, incorporating all three functions into a single site. Pofo is super-fast, flexible, and SEO optimized, and features –
200+ ready demo pages, 150+ prebuilt elements, and 25+ ready home pages
A bundle of premium plugins including WPBakery
Custom shortcodes
 "Support for this product has always been above and beyond, their tech team has been very reliable. 100% recommend these guys." – BrentNolan
Click on the banner for more information.
Pin
Even though Hongo is a multipurpose theme, the bulk of its users generally have WooCommerce in mind. That's because WooCommerce is where this Hongo really struts its stuff. Bloggers find this an ideal theme to work with as well.
Hongo brings to the table 11 ready store demos together with an impressive selection of design aids.
"Best theme, very good support. This is third purchase from Themezaa. Best quality WordPress theme! Instant support!! Thank you!!!" – Magesturetech
To find out more about Hongo simply click on the banner.
Pin
In a nutshell, Neve is a lightweight, minimalist, fully AMP optimized, responsive, and highly customizable theme. It also features a clean and superbly optimized SEO code.
Neve is also WooCommerce ready, Gutenberg compatible, and gives you 50+ starter sites to work with to get future projects underway. One of the most popular themes on WordPress.com, Neve is your winning choice.
"Highly configurable – the perfect choice for building a truly responsive site." agresearch19 (@agresearch19) on WordPress.com
Click on the banner to see if Neve is the right choice for you.
Pin
Web designers will tell you that Movedo "rocks". That's fine, but what exactly do they mean?
Most likely, it's because they've introduced this theme's ultra-dynamic parallax feature various places in their sites. Text or images appear to move but actually don't and other weird effects like mouse or scroll dynamics can be created.
What Movedo actually does is to help you create themes that entertaining, highly engaging, and lead to more conversions.
 "Super design and with continuous updates. Modern, simple and very sophisticated at the same time. I love it! Very competent support team also, which helps me back on track when I'm in doubt about anything according to the design. Can only highly recommend this theme and the support crew behind it." – KirstenAdler3
Click on the banner. Let Movedo rock for you.
Pin
Let's skip listing XStore's impressive design tools and aids you'll have at your fingertips to easily create your own online shop. Instead, let's cut to the quick and highlight XStore's 80 ready-to-go shops. Designing your own shop couldn't be easier.
The XStore single product page builder and the large selection of single product demos should be mentioned, however.
"Great theme, feature-rich, and friendly support :)" – hkunkun
Click on the banner; visit XStore; build an online shop.
*****
            As we noted previously, none of these premium themes will enable you to get rich quickly. Unless, of course, you already have the vision and creative skills to make that happen.
Any one of them can and should enable you to create websites that could be excellent income producers or introduce you to a higher-paying clientele.
We sifted through a trainload of sales figures, reviews, and usages, to narrow potential candidates down to these 14 top WordPress themes going into 2020.
Please share this list with a fellow web designer or your social media group.