20 Free Fashion Mockups You Should Download
Home » Articles »

March 28, 2018

Line25 is reader supported. At no cost to you an affiliate commission may be earned when a purchase is made through various links on our site. Learn more

These free fashion mockups will be very useful if you want to show your client how your design will look like on a T-shirt or any other type of clothing. Fashion mockups also come in handy when you have an online store and sell custom-made t-shirts. No need for printing your designs on the t-shirts or spend a lot on professional product shots, just use Photoshop instead!

Because fashion mockups are extremely helpful and can be used in various ways, we decided to compile a list of the best free fashion mockups you can download and use. With these great free mockups, you won't have to worry about finding models and investing in hiring a professional photographer. If you just launched your online business, these will save you a lot of money! All you have to do is find a fashion mockup you like and customize it with your own design.

Whether you're starting a fashion brand or want to create a presentation for your client, these free fashion mockups will help you. Which one of these will you add to your free mockups collection? Let us know in the comment section below.

This creative mockup comes as a 1630 x 1870 px at 300 dpi PSD file with a high-resolution image of a t-shirt. You have the possibility to change its design and color.
Pin
This amazing free fashion mockup is fully editable and print-ready (300 dpi). It includes smart objects that will help you easily place your designs.
Pin
The dimensions of this white t-shirt mockup PSD are 3744 x 5616 px. All you need to do is double-click on the smart layer and insert your own artwork.
Pin
This mockup showing two caps on a table comes as a high-resolution PSD with 1772 x 1182 px at 300 dpi. It also uses smart objects.
Pin
This is an incredible mockup of Adidas Superstar sneakers. You can edit every feature from the sole to the stitches. The PSD file comes with color fills and smart objects.
Pin
This is an awesome set of four different perspective mockups of a leather bag. It comes as a layered PSD with smart objects.
Pin
This mockup comes as a fully editable layered PSD. You can change the color, design, and background. Dimensions are 1500 × 2000 px.
Pin
This handbag mockup can be easily edited and customized with the help of the smart object layer in Photoshop.
Pin
Pin
This fun mockup bundle features t-shirts, stickers, and labels. It comes in three PSD files and includes smart layers and options to change colors.
Pin
This great PSD mockup is 3500 x 2300 px at 300 dpi. It allows you to customize the background, font design, logo, and t-shirt colors.
Pin
This neat hoodies mockup includes a fully editable PSD file which allows you to change the color of the garment and place your design via smart objects.  The dimensions are 2600 × 2000 px.
Pin
This jumper on hanger mockup is delivered as a high-resolution PSD – 3000 × 1850 px. It allows you to drag and drop your design by using smart layers. You can also choose your favorite garment color.
Pin
This is a beautiful set of four t-shirts mockups. Each PSD comes with a smart object and can be easily edited.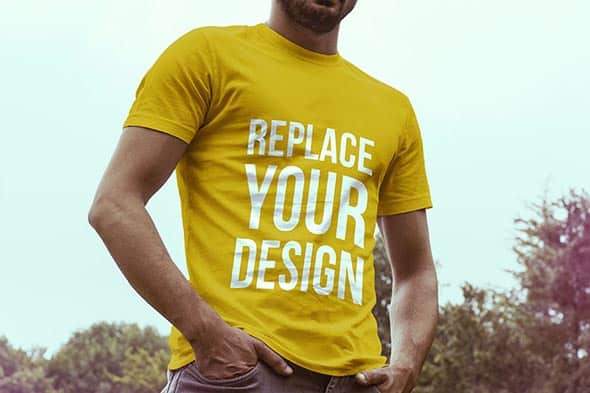 Pin
This cute T-shirt mockup lets you easily change its color and design.  The dimensions of the PSD are 567 x 680 px.
Pin
This t-shirt mockup is perfect to showcase your artwork. It allows you to change the color by using the Hue/Saturation adjustment layer.
Pin
This is a fun and easy to edit women t-shirt mockup. It allows you to change the design with just a few clicks.
Pin
This free amazing mockup comes in two layered PSDs that include smart objects. You can change the color and background. Also, it has back and front included.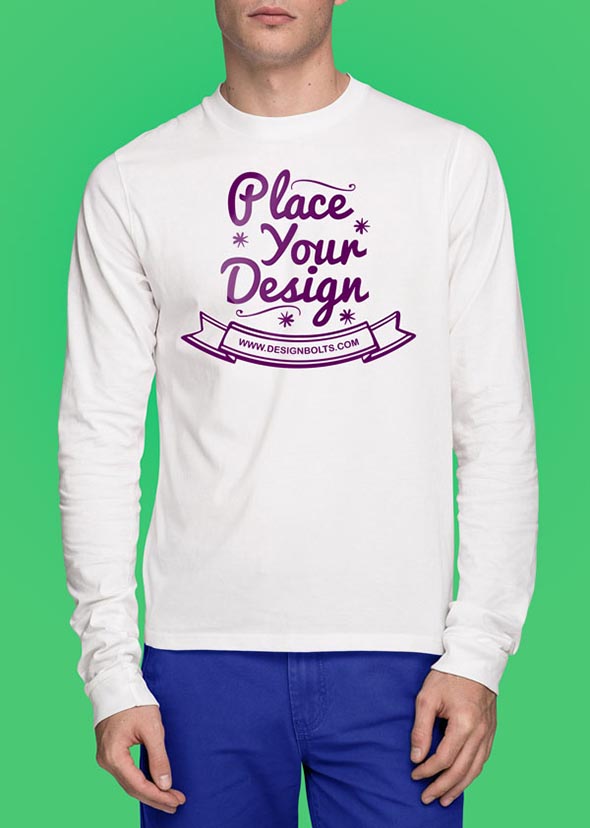 Pin
This mockup comes with collar, buttons, sleeves and placket. You can change any color you desire. The layered PSDs have the dimensions 3500 x 2300 px at 300 dpi.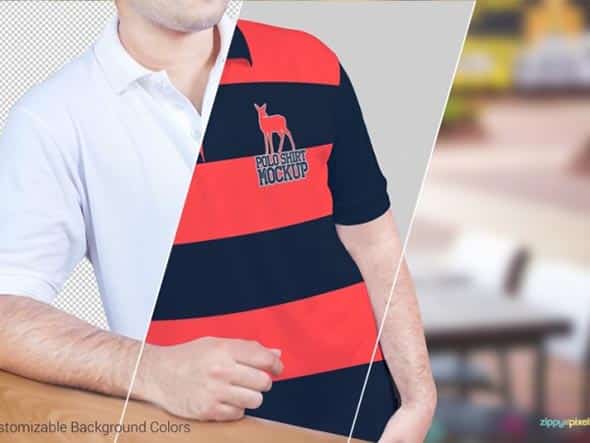 Pin
These photorealistic t-shirt mockups are fully layered. The files are editable. You can also change the background color or add texture.
Pin.