Home » Articles »
Line25 is reader supported. At no cost to you a commission from sponsors may be earned when a purchase is made via links on the site. Learn more
The flat design trend is super popular and can be seen on websites, apps, and even illustrations! That is why we selected 25 flat design freebies for you, which you can download with just a few clicks and use in your designs.
If in the past the trend designers used to follow was packing sites with flashy illustrations and animations with the purpose of amazing the visitors, nowadays the trend shifted to a more minimalist and clean approach, and that is how the flat design trend has emerged.
Flat design opposes cluttered design techniques and it is more simplified and aesthetically pleasing. More and more app and web designers have started following this trend, and this can also be seen in the wide variety of free flat UI design resources we can find on the web.
These flat design freebies have awesome flat color palettes and can be used as icons, on infographics, digital illustrations and more. All of them are extremely high quality and you will surely enjoy using them in your work.
Here they are! Which ones do you like most?
This is a nice set of business office and marketing icons which have a flat design. You will find multiple types of icons in this set, perfect for various types of projects. You can use these icons even to visually describe a specific category on a website. This way it will be much more effective than just using texts.
Flat illustrations don't have to be simple. You can create more complex illustrations, with more details, for a visual representation of a certain part of your website. This is a nicely crafted flat illustration of a workplace desk which is free to download and use. It has some really nice flat graphic elements which can spice up your design projects.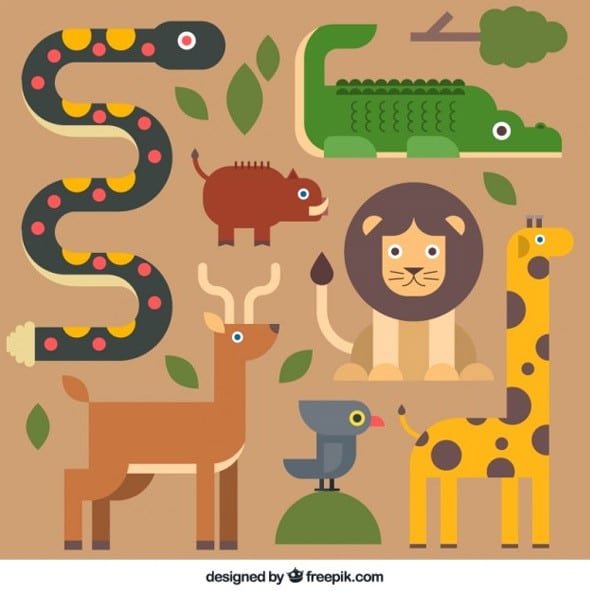 If you're looking for some cute and flat animals for your project this freebie is exactly what you need. Check them out and add them to your collection!
This is a free flat illustration of a successful businessman which can be integrated into all sorts of business related projects. Flat illustrations can also be a part of a slider and they will help you better deliver your content.
Flatly designed urban landscapes are becoming a trend and have started to be used in all sorts of projects. This freebie will save you a great deal of time and will make your creative projects more compelling.

You'll most likely love this set of flat icons as you will get plenty of free icons you can use in your future projects. They're colorful and can be a great asset to a designer's arsenal. You can use these icons as part of a more complex vector illustration. The result can be quite impressive if designed right.
These are some really nice flat illustration that can be used in projects such as presentations, web design and much more! They come as fully editable AI files.
These flat icons are round and cute and they were specially crafted for shopping-related projects. Find out in how many ways you can integrate them into your projects.
If you liked the previous urban illustration and you want more, here's another one! This example comes in PSD format which is quite useful if you want to customise it. You can use it in both print and digital projects.
This is yet another awesome flat illustration of a workplace desk. It has plenty elements which were nicely crafted and they'll definitely look great in your project.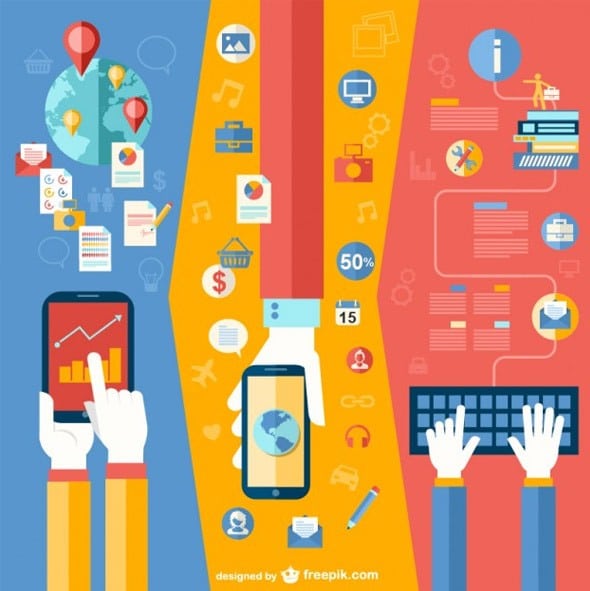 This flat illustration is exactly what you need for an eye-catching business app presentation. It has many graphic elements that you can use to make your project stand out.
This flat illustration can be integrated into all sorts of creative projects and will be a great asset in your freebies arsenal.
These are some really nice holiday icons which you can easily integrate into your projects. There s a globe illustration, an air balloon and much more.
You will also want to have a closer look at these amazing flat icons. They were nicely designed and can come in really handy in the future.

This is a smartphone illustration which you can easily use in your own projects. The app icons are also nicely crafted and can come in really handy.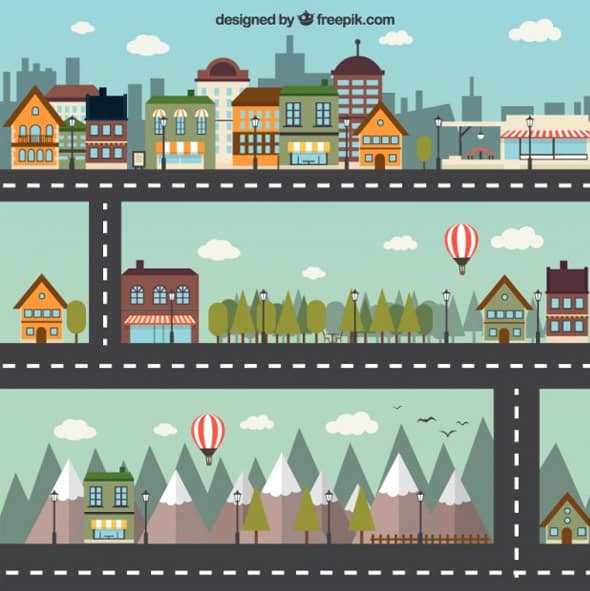 This is cartoon city illustration is amazing and highly detailed so make sure to add it to your collection as soon as possible.
If you were looking for more flat icons to add to your collection this is the icon set you might be looking for. All of the rounded flat icons in this set have great, pixel-perfect designs.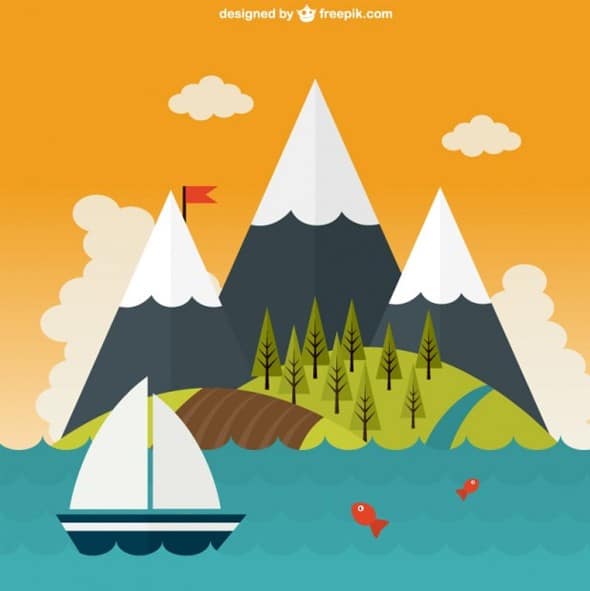 This is a simple, flat illustration which can be used in so many ways. This nice and creative example shows you how you can mix vector elements with flat colors.
This teamwork template is amazing. You'll find everything you'll ever need in this illustration for your next business-related creative project.
This flat illustration of a social group can come in really handy in presentations and much more.
This is an Egyptian pyramid flat illustration that will help you get inspired to make an awesome thematic flat design for your project. Use it so you don't have to start your project from scratch!
If you use multiple icons/vectors and arrange them in a certain way, you can also create a beautiful pattern. See this example. These fruits and vegetables make a really nice set of flat banners and could work wonders in a food-related design project.
If you want to transmit an information in a quick and effective manner, use some symbol icons everyone knows! You can never have enough flat vectors and this set would look great in your collection!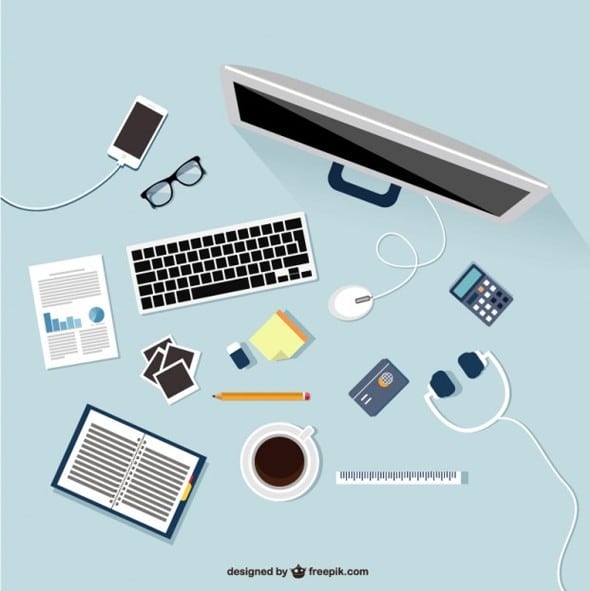 Flat illustrations don't always have to be bold and colorful. You can opt for a more subtle look and choose some light colored vectors, like in this case.
Last but not least, this is an internet application flat illustration that you can download and use in your projects.