Home » Articles »
Line25 is reader supported. At no cost to you a commission from sponsors may be earned when a purchase is made via links on the site. Learn more
Do you want the absolute best, high-quality free fonts on the web? Of course, you do! Then, take a look at these awesome, quality free fonts we have gathered here in this list.
We selected 30 quality free fonts you won't even believe they're not premium! You can use them in your own designs, whether you want them in print or digital!
Create logos, websites, ads, flyers and so much more cool projects with these high-quality free fonts.
These have various styles, from bold to thin, sans-serif to serif, uppercase to lowercase and so on. You will surely find something you like on this list!
Let us know which one of these quality free fonts is your favorite! Leave us a comment below.
This is an amazing free font! The presentation on Behance is also spectacular! You can use this in isometric, shadow, 3D and so many more effects!
Debby is a hand-drawn typeface with a brush textures. It was specially designed to make your projects more personal and in a way, imperfect. You can use it for anything you need starting from wedding invitations, quote posters, logos and much more.
Baron (Neue) is an uppercase display typeface inspired by the classic sans serif font families which can be used and integrated into all sorts of creative projects such as posters/logotypes and headlines.
Using influences from modern font designs, this designer wanted something very minimal and a little unique. After many sketches and hard work, this is the amazing result.
This is an all caps, sans-serif typeface inspired by Futura. Its sharp, clean appearance makes it a suitable typeface for headlines, posters, titles, and captions. It is definitely a great font which can't miss from your collection.
Gagalin has its inspiration by comic book typefaces and it will definitely be a great addition to your freebies arsenal. This font is awesome and creative and it is absolutely perfect for cartoonish designs!
If you're looking for a really nice font to add to your collection then you might want to check out Baston. This free font is free for any use, both commercial and personal! It has a vintage, old look and it can be used for various types of projects.
This awesome, high-quality free font was created with camping and traveling in mind! It has an "outdoor" feel and lovely details which will look great in your creative projects!
Alcubierre is a geometric sans serif typeface. It is a clean minimal font, which works for a variety of uses. Alcubierre is available for free for commercial and personal use.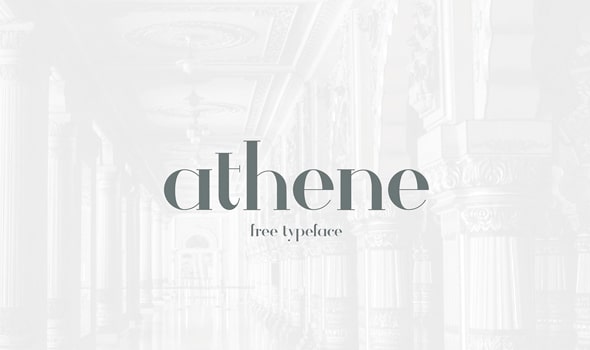 Athene is a serif typeface with some modern geometric flair that also manages to keep an elegant look. It is free for both personal and commercial projects.
Accent is an experimental free for commercial and personal use display typeface designed for small words and short titles. It has a really modern and unique design.
This is a lovely 1940's inspired typeface. You can use it for various types of projects such as posters and logos and it is completely free!
If you were looking for a handwritten font then you've come to the right place. This is a very cool lettering font given to you for free! Use it as you please, in both print and digital designs!
This awesome, slim and all caps font was inspired by the Italian rationalist movement. It can look great in headers, web design projects and plenty other creative projects thanks to its modern and compelling design.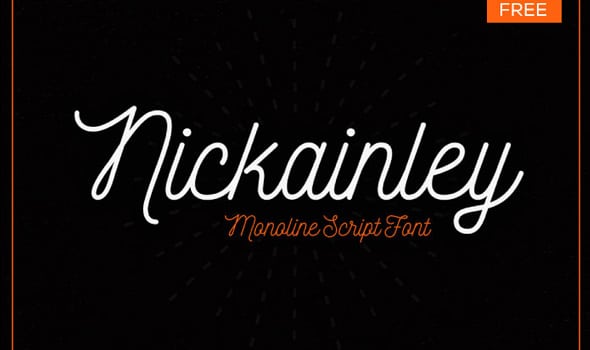 Nickainley is also a nice and free font for you to add to your collection. It is a monoline script and a handwriting font with a classic and vintage design for its uppercase, lowercase characters, numeral, and punctuation.
MAXWELL is perfect for any kinds of projects such as web, prints, motion graphics and it is the perfect choice for headlines and logotypes/wordmarks.
Slot is a rounded font with a semicircle pattern. Slot is totally free both for personal and commercial projects. Feel free to check it out, download it and try it out in your projects!
Break is modern font family that can be used for free in your projects. It contains five weights: bold, extralight, uppercase, lowercase, numerics and symbols.
Bukhari Script is a bold monoline cursive font with a unique design that can be integrated nicely into various design projects, such as web or printing, logotype, posters, badges, signage, business cards, T-shirt design and much more.
SIMPLIFICA Typeface is a slightly condensed sans-serif typeface featured by a uniform and thin line width.
Arctic is a modern slab serif typeface. It is built with strong lines which show in its burly northern feel.
Glamor Type Family includes an amazing set of 24 fonts which contain more than 200 unique characters per each font. This type family can easily make your projects more compelling and are free to use for both personal and commercial works.
Cornerstone is a no-nonsense modular font that is available to you for free! It has a modern and rectangular lettering that would look great in headers!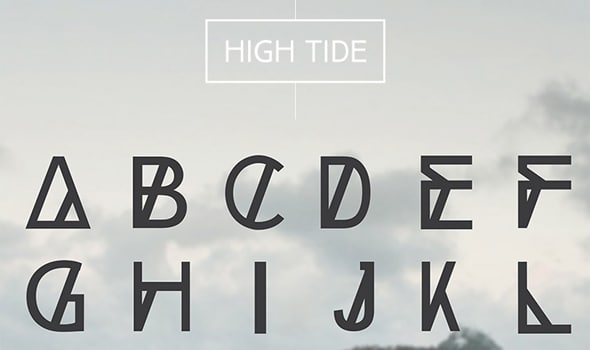 High Tide is an all caps, decorative typeface which was specially designed to used in titles, headlines, posters, logos and much more
Parker is a is a handmade vintage inspired font. It works great for vintage design, t-shirts, logo, posters and more. This font is free for personal use.
"Reckoner" is free for both commercial and personal use. Reckoner is currently available in 2 weights.
This font is a subtle mix between the classic serif and sans-serif fonts. It is great for a contemporary use such as the one in the preview photo.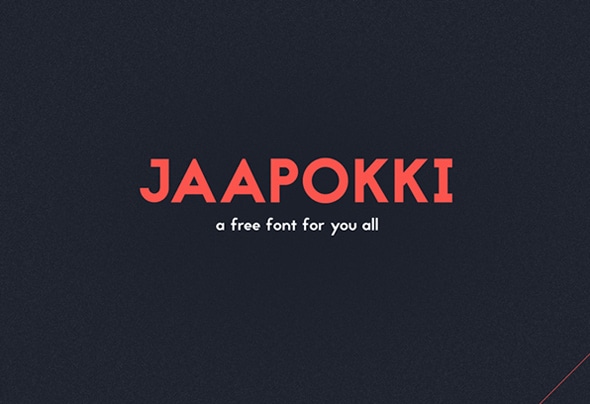 Jaapokki is a free font with 2 alternatives and a large set of glyphs. This font can be a great asset to a designer's freebies arsenal.
This font can be used for various purposes such as logos, badges, wedding invitations, t-shirts, letterhead, signage, labels, news, posters, badges etc.
This is a new handmade free font by Adrien Coquet. It has lovely details and it would definitely look great in your projects!