25 Creative Powerpoint Templates for Awesome Presentations
Do you want to create a bad-ass presentation for your project and impress your client? If you want to do this without wasting any time on the design for the presentation, we have a solution for you!
Here are 25 creative Powerpoint templates for awesome presentations. These Powerpoint templates have different styles, are premium-made and have tons of useful graphics. As most of you know, presentations are typically conducted using Powerpoint, but creating a presentation from scratch without using any templates is both time consuming and inefficient. That is why, in this roundup we've collected a total of 25 Powerpoint templates to help you create presentations faster and easier.
Whether you're looking for adding graphs, images, charts, or any other graphic elements to your presentations, these templates have them all. Because these creative Powerpoint templates are very diverse and come in various colors and styles, they are perfect for a variety of uses such as a business presentation, client presentation, product pitch presentation and almost anything else.
Look for the style which best fits you or your brand and start customizing, as these Powerpoint templates are extremely easy to customize. The whole process will take less than an hour and you'll have a perfectly done presentation ready in no time.
Here they are. Impress your clients and create awesome presentations!
This is a great Powerpoint template that comes in two ratio versions: 16:9 and 16:10. It also gives you the possibility to choose between a light and a dark background.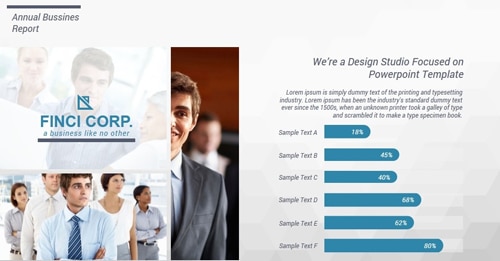 Pin
Animus is a nice Powerpoint template that comes with more than 30 color variations to make sure your presentations will be remember by the crowds.
Pin
This awesome template is fully editable so you can create modern, clean presentations to showcase your ideas.
Pin
Blast is a Powerpoint template that gives you the option of inserting colorful infographics. You can also pick between 14 different color schemes.
Pin
Here we have Leafy, a Powerpoint presentation template with 12 unique slides available and many more features. It also comes with full 24/7 support for your needs.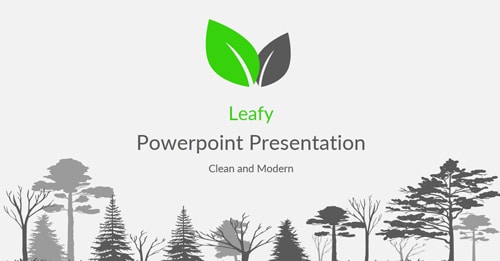 Pin
Rocket Bundle Powerpoint Template is perfect for business, corporate and even personal use. It's very easy to customize and it also comes with fully editable infographics.
Pin
Analysis is another great example of a Powerpoint template that gives you the option to choose between more than 300 font icons.
Here we have an awesome example of a stylish presentation template that lets you create countless creative slides.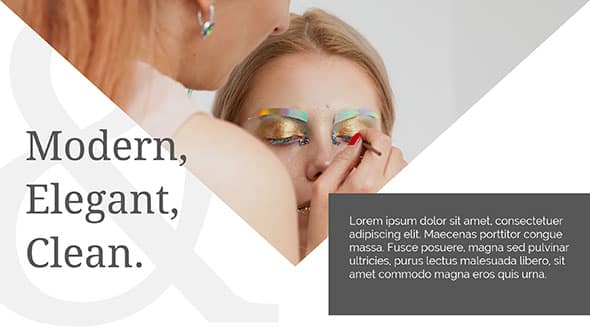 Pin
Gart has a very clean and minimal style with creative and unique slides. We strongly recommend this for business presentations or portfolios.
Pin
Riwayat is a gorgeous alternative if you want to present your CV as a powerful presentation. It comes with 40 color schemes so you can find the perfect one to match your CV and personality.
Pin
Here we have the perfect choice for creating a Powerpoint presentation based on charts. Recommended for business, corporate and educational use.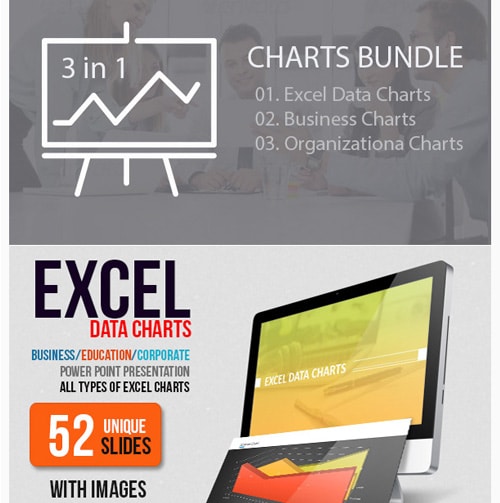 Pin
Changes is a Powerpoint presentation template with a nice pastel look that's perfect if you want to create modern, minimalist presentations.
Pin
Excell is a great template for creating data charts infographics and even portfolio testimonials. It comes in two versions: light and dark and lots of infographic elements, charts and icons.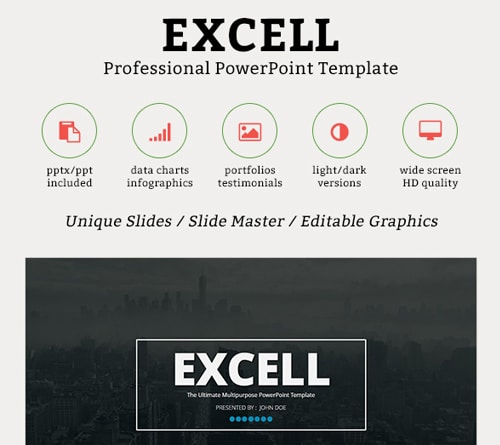 Pin
This is an awesome 16:9 Powerpoint presentation template that you can use to showcase your portfolio. It's fully editable and it lets you create 26 types of unique slides.
Pin
Red's is one cool option if you want to create 16:9, 4:3 or even A4 presentations to showcase your projects and ideas!
Pin
This is the ultimate business bundle for creating eye-catching, professional presentations.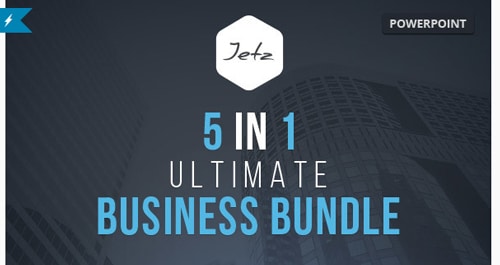 Pin
Experience is a template that lets you create 84 types of unique slides. You can choose from 10 available color schemes to make sure your presentation will stand out from the crowd.
Pin
Here we have a nice library that contains all of the SmartArt Graphics that can be used in Powerpoint. Use it to find the perfect elements for you.
Pin
Aone is a great alternative option for creating clean slides with a strong geometric look. It also includes automatic slide numbering.
Pin
Semua is a cool Powerpoint presentation template perfect for 16:9 screen sizes that uses free fonts and offers great transition animation.
Pin
Mercurio is a clean, versatile and multipurpose PowerPoint Template that was created to help you present your business to potentials clients in an elegant way.
Pin
Corporate comes in two versions: light and dark with different color styles such as red, purple, green, teal or multicolored.
Pin
Lecco comes with over 1000 vector shapes that you can insert in your business presentations to make them stand out. You can also choose between unlimited color schemes.
Here we have another example of a great alternative to classic Powerpoint templates. Mica comes with 3 color schemes: yellow, red and muticolor.
Pin
Blur is a 16:9, 1920 x 1080 HD, fully editable Powerpoint presentation. It comes with a subtle gradient background that will give your presentations a very professional look.
Pin