Home » Articles »
Line25 is reader supported. At no cost to you a commission from sponsors may be earned when a purchase is made via links on the site. Learn more
Looking for a good website builder or website building aide? Focusing on ease of use, or trying to cut corners on cost might be good places to start. Yet those qualities alone won't quite get you there.
Here are several things to consider. Plus, a listing of tools and platforms guaranteed to get you well on your way to web design success.
You should be able to control your designs to the pixel level to get the best results. Templates or layouts that offer only partial customization can come up short. Especially when attempting to create professional-looking, attention-grabbing websites.
Since you spend most of your design efforts working with content, a platform that provides simple and flexible content management features should be high on your list.
A platform or tool that supports responsiveness and mobile applications is a must. Otherwise, you risk losing a significant segment of your potential audience.
You also want to make sure the tools you use enable you to easily tie into social media. This is vital whether you have an online store, a presentation website, a portfolio, or a blog.
That said; this selection of tools and platforms fills the bill:
            SnapPages is a modern, simple, and powerful website builder. Its authors, who rebuilt the tool from the ground up when releasing SnapPages 3.0, call this responsive website building tool simple and powerful. They appear to have succeeded in their attempt to achieve just the right blend of ease of use, and power.
With respect to ease of use, the SnapPages drag and drop editor offers a case in point. Anyone can use it, since it's mostly a matter of Drag, Drop, Done. The authors also eschewed loading down this tool with handy features. Instead, their focus was on producing the best web-building editing experience on the market. Here again, they seem to have succeeded.
SnapPages gives you a powerful, efficient core website builder to work with. It is easy to integrate with third parties for any addons you may happen do need.
A set of beautifully designed templates comes with the package, along with an innovative page section that provides an ideal foundation for producing one page websites.
Full-stack web designers — those who both design and develop websites — need tools that produce instant visual feedback and clean, standards-compliant code. Not to mention, help them work faster.
Webflow meets all three needs by giving designers a visual canvas for the creation and editing of semantic HTML, CSS, and JavaScript — without requiring you to actually write any of it. Plus, it's got a built-in CMS that allows you to create completely custom content structures to drive your design, and ensure your site's future-friendliness. Webflow was also built for responsive design, so it's super-easy to make your site as mobile-friendly as it is beautiful.
All this makes Webflow ideal for building prototypes, running user tests, and even launching landing pages and websites to production. Best of all, it's free to get started, so there's nothing stopping you from discovering why designers at IDEO, Autodesk, and Intuit count on Webflow.
Whether you are building a website or creating an e-commerce store to sell your products, Pixpa makes building and managing your website remarkably easy. Pixpa has been designed for the needs of creative pros and small businesses, enabling even non-techies to build a professional website easily with no coding skills needed. All Pixpa websites are responsive, SEO friendly, and have social media integrations.
Showcase your work through beautiful, customizable themes; Grow your business with integrated E-commerce tools; and Manage your clients using Online Client Proofing with secure, digital file delivery. Pixpa enables you to showcase, sell and share online with ease and style.
If you're looking for both quality and affordability, be sure to check out Pixpa's cost-effective pricing plans before making a final choice.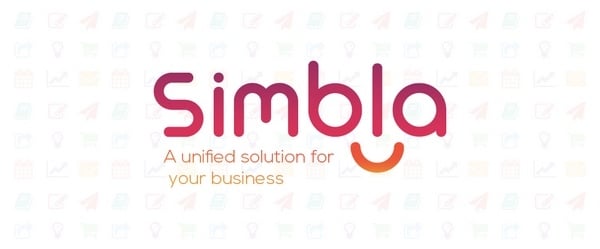 Simbla is based on the Bootstrap framework. Bootstrap is a popular open source solution that enables users to produce designs that are responsive and are not browser dependent. If building mobile-first websites is your priority, you should give Simbla a close look.
This is an ideal design platform for startups and businesses of any size. It features an outstanding collection of SEO, design, and development website-building tools.
Have you ever been curious as to what Artificial Intelligence can do for you?  Wonder how AI makes it easier to build a better website faster? Bookmark is the answer.
Bookmark's design platform uses AI to zero in on its users' needs.  Millions of AI-generated facts, figures, and usage parameters enable you automatically create unique websites without the work. Watch the demo to view Bookmark ADI capabilities.
Themify Builder makes web design cool. There's no code to struggle with, and you don't need to have specialized technical skills.
You can simply drag and drop your way to producing an engaging website, while previewing your work in real time in WYSIWYG fashion as you proceed. Themify Builder can be used with other elements in the Themify framework, or you can use it as a plugin with any third-party theme.
uKit is a modern, still-evolving website building platform that allows large and small businesses to establish their online presence.
Built with the novice in mind, uKit's drag and drop features, 200+ designer-made themes, and the complete absence of any need for coding, allows a user to create an online presence in minutes. Take a tour, and find out how easy website building can be.
            SITE123 requires no coding or special technical skills to use. Ready-made styles and layouts are there for you to use. All you need to do is to enter your content.
SITE123 is ideal for singers, plumbers, business owners, and bloggers. Even web design pros love it. Only those options you need to get the job done are included, so you don't have to work your way through an assortment of fancy features; and SITE123 is totally free!
            Simvoly stresses on two things: ease of use, and great designs. That, combined with the powerful drag and drop builder, makes it an ideal solution for anyone wanting to build an online store, a presentation website, or a blog, that's beautiful and mobile friendly; and do it fast.
You can sign up for a free trial, and should you have a question or two, Live Chat is there to help.
The uCoz platform could be just right for you. Most website builders prefer to do things the easy way. After all, time is money.
There are those however who prefer to get under the hood, and do whatever code editing may be necessary to give them precisely what they are seeking.
Whether you are one of those, or not, give this flexible, feature-rich tool a look. It gives good value for the money.
Wrapping it up
If you want a design tool that enables you to get online quickly, you'll find it here. The same is true if drag and drop is the only technical skill you can boast of, or if you're looking for a design tool that's especially affordable, or even free. If you prefer to edit code to fine tune your designs, there's something here for you as well. When we say, "these are the 10 top tools and platforms", we mean it.