Home » Articles »
Line25 is reader supported. At no cost to you a commission from sponsors may be earned when a purchase is made via links on the site. Learn more
Design tools can't do everything. They can save huge amounts of time by automatically performing certain design and project management functions. Some of these same tools save even more time by encouraging team collaboration.
Project managers are still faced with having to form a working team with a diverse group of designers, who bring with them diverse skills. These skills, which contribute a great deal toward making a team greater than the sum of its parts, can also undermine a project's chances of success, if not properly managed and directed.
Collaboration can also be a challenge. Inexperienced designers, or those who have not worked on teams before, do not always have well-developed collaboration skills. Selecting the right project management tools, including those that encourage collaboration, can thus be a blessing.
Team leaders need more than the right tools. They need to subscribe to the following principles to ensure a project's success.
1)    Clarify individual roles to avoid duplication of effort and oversights.
2)    Assign responsibilities to individuals; but, never to groups or the team.
3)    Assign decision making responsibilities. If more than one person is involved, specify the mechanism required to reach a decision.
4)    Review project goals; constantly. Otherwise, teams or individuals tend to lose focus.
5)    Use the right tools for the right tasks; for the sake of efficiency, and to make life easier for everyone.
Subscribing to these principles, and using specific tools for specific jobs, can smooth workflows, encourage team collaboration, and boost productivity. These 5 tools provide the solutions many teams and team leaders are looking for, and often, they offer solutions for freelancers and entrepreneurs as well.
If sharing design work and collecting feedback for your team is complicated, stressful, or just too slow, Wake has the solution. Wake is the fastest and easiest way to share design work. Even better, you don't have to interrupt the design workflow in the process.
You can integrate Wake directly into your workflow, allowing you to share designs with colleagues without ever leaving Photoshop, Sketch, or Illustrator.
One example: If you have information in your notebook or on your whiteboard you want to share, snap a photo with the Wake iPhone app. You can send the information to team members instantly. The same app allows you to check a project status or give feedback on the go. Try it for 30 days for free.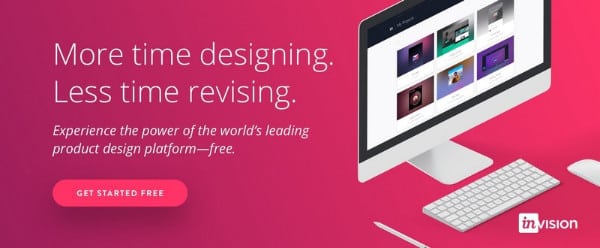 If your team is using 3 or 4 different platforms to perform 3 or 4 key functions, maybe it's time to tryInVision. This design-driven project management platform will make your work a whole lot simpler, and much more efficient.
With InVision, design teams and freelancers alike can create prototypes of web and mobile products, and seamlessly share, modify, and user test them. Upload a static design file, add gestures, transformations, and animations, and you can create an interactive, high-fidelity prototype within minutes.
InVision's collaboration features allow team members and stakeholders to review and provide feedback on your designs in real time. General Motors, Nike, and Apple are but a few of many large corporations using InVision. Freelancers, small teams, and design agencies also help make up the 2 million strong InVision community. Request your free trial today!
Active Collab is an all-in-one tool which lets you collaborate with your team, manage projects, track time, and create invoices – all that using a single app. This centralization increases your productivity because you'll no longer have to split work, communication, and management across multiple platforms (which is highly inefficient and makes it difficult for the team to see the whole picture).
You can customize Active Collab to a high degree so it fits the way you like to work. Tasks can be displayed on a Gantt chart, a Kanban board, or a simple list, plus you can run all sorts of reports to gain insights in your business. Active Collab's collaboration features also ensure you'll get comments and feedback in real time.
Active Collab runs on the cloud. All you need to do is create a free 30-day trial, no setup or installation. If you would prefer to run Active Collab on your own server, you can do so by paying a one-time fee.
Paymo is the ideal task management tool for design teams and creative agencies. This online app helps you manage your projects from start to finish. Features include real-time collaboration and file sharing, automatic time tracking, expense management, and managing estimates and invoices.  You'll find Paymo's Gantt charts and Kanban boards most helpful for your project planning and scheduling activities.
Other goodies come with Paymo as well; including iOS and Android apps. A 15-day free trial is yours for the asking.
Pinning notes to a board is one approach to project planning, but things can quickly get disorganized. Using Pinnery is just as easy, and this customizable project management tool does an excellent job of keeping everything tidy, organized, and highly visible. With Pinnery, you can share everything with everyone, and team collaboration is encouraged.
Start with ideas, determine which are worth pursuing, and in a short time, Pinnery will present you with a color-coded, ordered list of project tasks. Since Pinnery is online, there's no installation required on your part; and you can start using it for free.
Summing up
There's something here for everyone. Project managers who have been in the habit of using several apps to perform several tasks, will be happy to see what a multi-purpose, single platform app, like InVision or Active Collab, can do. Each of these 5 tools encourages team collaboration, but none do it better than Wake. You can share everything with everyone without interrupting your design sessions.
Paymo should be a good fit for small teams and creative agencies. Paymo's charts and Kanban boards can be customized to fit a team's workflow. The Pinnery project planning app does an excellent job of taking your ideas and helping you transform them into ordered lists of tasks. You can also try any of these 5 apps for free.