Home » Articles »
Line25 is reader supported. At no cost to you a commission from sponsors may be earned when a purchase is made via links on the site. Learn more
SVG animations can be found more and more frequently on websites, in the form of SVG icons with beautiful motion effects. They have the role of adding interactivity, while also not making the website load slower. Here are 20 eye-catching SVG animations for your inspiration, that will help you make your websites stand out and keep your users engaged.
In this article, you'll find various SVG icons, from different categories such as business, education, medical, industry, environment, weather, and more.
These SVG icons have stunning designs and you can always customize some of their features according to your requirements. You can change colors, animation speed, size, text, hover color, etc. Each element supports a certain amount of configuration that assures you get the best of what they have to offer.
Also, these SVG animated icons are compatible with all major browsers and will definitely display perfectly in any situation.
Here is a stunning kit of 33 loading animation effects that were created using SVG. These are 33 variations, fully scalable and are available in a vector format.
Here is a jQuery plugin which automatically generates a both static or animated wheel that is produced by entering a few parameters.
This is a neat SVG banner with an animated layout that activates when scrolling. You can customize its colors, graphics, and text.
Here is a neat pack of vector-based SVG animations that are industry-related. These are fully scalable at any size, without quality losses.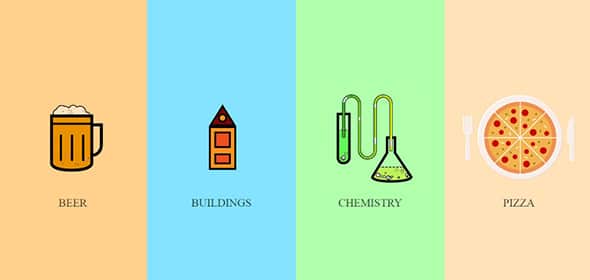 This is an amazing lightweight SVG vector pack that includes 20 creative shapes. You can customize their size, colors, elements, animation speed, etc.
Here is a district map of Turkey that is in SVG version. This allows you to edit the background and map colors, tooltip data, and more.
This is a neat collection of 26 SVG social icons with a neon design. These have fully responsive layouts and can be quickly configured to meet your requirements.
Here are some animated SVG icons that are business-related. This set includes various icons: archery, board chart, contract, megaphone, money tree, etc.
This is a wonderful pack of environment SVG icons with an animated design. You can choose between 24 creative icons that will surely come in handy in your future projects.
This is a lovely set of 20 excellent SVG medical-related icons. These animated designs will be perfect for various projects. Also, these include many customizable features, to make everything as your want.
This is a nice mega pack of animated SVG icons with a beautiful handcrafted design. These are highly customizable and include many variations.
This is a lovely pack of 18 animated SVG loaders that you can easily configure. These have many editable features: color, speed, size, animation style, etc.
This animated SVG icons will look amazing in your education-related projects. This set contains 16 different designs that you can use in various situations.
Here are some beautifully animated SVG icons that you can use if your website is currently under construction. This pack includes 10 creative construction graphics.
This pack of 16 SVG weather icons will definitely come in handy in many situations. Download and use them in your current or upcoming projects.
This is a lovely collection of 26 stunning medical related SVG icons. These have animated designs and will look amazing in your projects.
These animated SVG icons can be quickly customized to meet your requirements. You can choose between 15 beautiful designs, with different styles.
This is a nice collection of 15 animated SVG icons that are compatible with all major browsers. You can configure some of their features to make them fit your preferences.