Home » Articles »
Line25 is reader supported. At no cost to you a commission from sponsors may be earned when a purchase is made via links on the site. Learn more
We've gathered here 20 amazing UX blogs, magazines, and newsletters where you can find valuable information about the latest UX trends. These UX blogs focus on articles and news for UX designers that will surely keep you engaged and help you learn more about what it takes for creating a good user experience.
Browse through these UX resources and see which one meets your requirements. You can discover more about UX design principles, processes, methods, techniques, research and testing, interfaces, software and tools, book reviews, and much more.
Get you inspiration from these best UX blogs and see what else is trending in the UX world. Also, subscribe to their newsletters to make sure you get the latest news and articles.
Here are some of our recommendations!
This is a wonderful blog where you can find various valuable information about UX. Learn more about UX writing, what's new to come and more.
Here you have another blog that includes numerous articles about UX and what it's all about. Enrich your knowledge by following this UX blog.
UX design is a complex notion that requires much study and skills to master. Check out this UX magazine which includes a lot of useful information about UX.
This is an amazing resource where you can discover useful information about UX design and more. This is very useful to web designers and other creative minds.
Check out this excellent blog which includes various information about design, marketing, product managements, startups, and more.
This is a nice blog that includes a lot of information about user experience. Here you'll find neat articles about design, techs, and more.
If you are planning to make a career from working with UX design, then this is the right place to start. Here you can find other UX bloggers and get answers for your questions.
Discover this excellent blog that was created especially for UX related articles, news, blogs, and more. Here you'll find more about UX service design, digital transformations, etc.
Enter this blog to get more information about UX, key terms, brand vocabulary, UX goals, and more.
This is another useful blog that tackles UX design. You'll find out more about design principles, interfaces, book reviews, tools, software, techniques, etc.
Follow this UX blog and discover more about UX design, UX research, user feedback, accessibility, A/B testing, and more.
This is a comprehensive blog that includes neat information about UX design. You have everything that you need, well organized, in one place.
Discover this resource where you'll find more information about digital product strategy and design.
Digital Telepathy will come to your aid with a lot of new UX capabilities.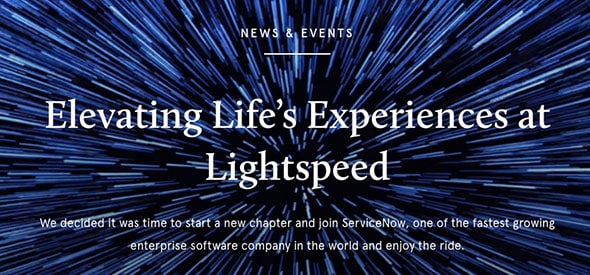 This is a great UX newsletter where you'll discover new articles every week. Subscribe to it and see what new things you can learn.
This is a neat website that you definitely be a part of. Here you'll find a lot of info about how to think like a designer, the whole process, get creative, etc.
Subscribe to this UX newsletter to find out the hot news about this topic. Have a closer look at what it has to offer.
This is a very interesting UX newsletter which will definitely get your attention. Subscribe to it and see what new things you can learn.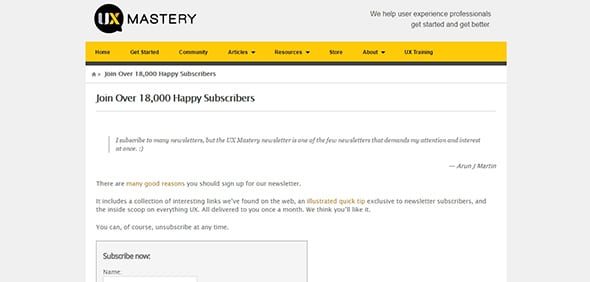 This is another great UX newsletter that you can subscribe to and receive a lot of interesting information about this topic. You'll discover articles and other resources that will keep you engaged every week.