Home » Articles »
Line25 is reader supported. At no cost to you a commission from sponsors may be earned when a purchase is made via links on the site. Learn more
A couple of days ago we wrote about the best premium iOS apps you can use, now it's time to talk about Android too!
Here are 20+ best premium Android apps you can use as a base for your future app designs. No need to start an app project from scratch! If you want to design a multi-purpose Android app, a game, city guide, fitness or health app, eCommerce, food delivery or even a recipe, events or a quiz app, these great premium Android apps will help you do just that!
We selected some cool pre-made Android apps which you can use and create your design based on them. Here they are! What do you think about these?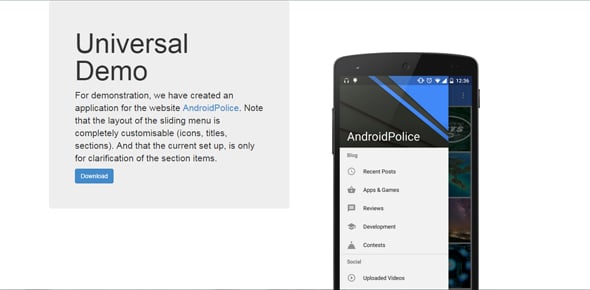 You have everything you need in this fully customizable multi-purpose Android app. You can use this template to create almost everything you want and you don't even have to worry about how it will look on different devices thanks to its Material Design.
You can now easily turn your website into an Android app with this amazing Webview template with Splash Screen and Scrollable Tabs. This example is quite useful for promoting your websites and products.
If you have some spare time you might want to check out this Classic Highway Car Avoidance game and edit it however you want to create your own unique car game.
Are you looking for an easy way to create a city guide for your city? If so, then you might want to have a closer look at this Android Application. Grab this app template to boost your app building skills!
Block Jumper is a really nice arcade game where you have to jump from one block to another to avoid falling objects. This template can be a great starting point for similar games and it can come in really handy. Spare yourself some time and check out this template.
Adventure Potato is similar to the previous example. The main character is a potato and the game was built using LibGDX and Eclipse. Use this template to make your own awesome arcade game.
Tuku is an Android Shopping App UI template with 3 navigation choices and a simple user interface design and navigation. This template can come in really handy and save you a great deal of time thanks to its amazing features.
And if you liked the previous examples then you might also want to have a look at this e-commerce/online shop app. You can easily build your own online shop with this template.

Creating weather apps has become easier with this template. This example can be customised to best fit your interests and it also has a flat user interface design which is quite trendy nowadays.
This app will show any useful information about your phone such as the CPU, system, device, battery, and sensor. It comes with a premium flat interface and interstitial & Admob integrations.
if you're a fan of games and you are looking for an easy way to build your own then you've come to the right place. This is the Run Stickman template which can come in really handy and it will help you build a jumping game. Check it out!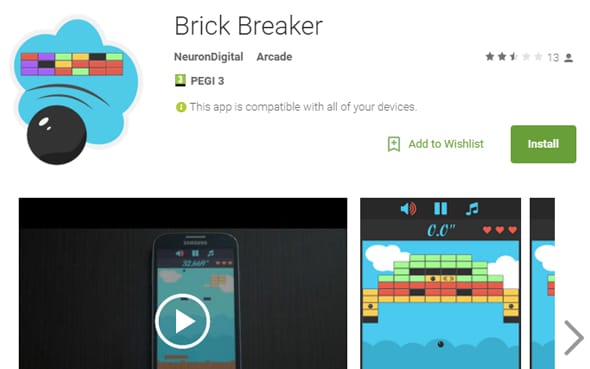 If you liked the previous example then you might also want to check out the Brick Breaker template. This is a template designed for a classic Android game.
Remember those games where you have to find the differences between two photos? You can now use this template and customise it to make your own similar game. Check it out!
With this template, you can make quite a useful app that you can use to promote your company, products, services and much more. You can create a profile app for your company with this template.
Gravity Flip is yet another useful game template that can be used and customised make a unique game for Android Users. The Game features the Google Play Leaderboard, which is optional and also Google Play services interstitial/banner ads.
This game template is similar to Super Mario. You can easily alter the game's graphics and sounds and you can also create new levels. It was coded in Java on top of LibGDX framework with Admob banner and interstitials for easy monetization.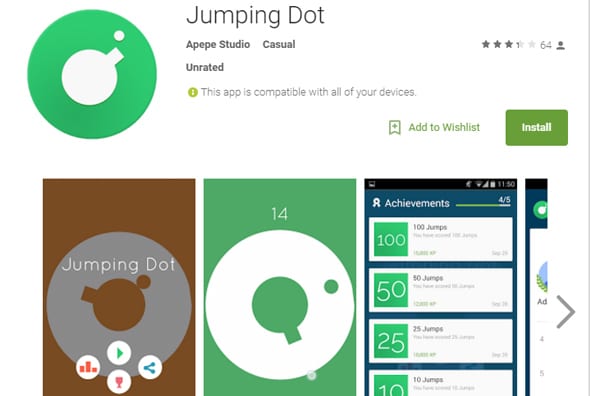 In this game, you have to avoid obstacles by controlling and moving a ball from one place to another with just your fingers. The template can be used to make a very compelling game.
Are you a fan of cooking and you want to make a recipe app for Android? Then you are definitely in the right place. This template can save a great deal of time as it can be a great starting point for a food-related Android app.
This is a really nice dictionary app template which can definitely save you a great deal of time. It has a simple user interface that can be customised.
This template will provide an amazing user experience. The app is very easy to use and it can be used to improve your general knowledge just by playing with your fingers.
This is yet another cool car game template which can be a great starting point for awesome apps. Have a look, it has a really nice user interface design and it is very easy to customise.
Last but not least, Soko is an app template designed for e-commerce and online shops. You can use it and customise it to easily sell your products on an online platform.