39 Beautiful Sketch Templates for Sleek User Interfaces
Home » Articles »

December 26, 2019

Line25 is reader supported. At no cost to you an affiliate commission may be earned when a purchase is made through various links on our site. Learn more

UI kits and templates will save you precious time and money, which is essential when working under time constraints or on a tight budget.

These beautiful Sketch templates and UI kits include graphics, icons, fonts, hundreds of screens and categories, widgets, infographics, and a plethora of other UI elements that will make your life significantly easier.

We have put together a list of 40 amazing Sketch templates for creating sleek user interfaces that will hopefully help you out on your next project.

The Kama iOS UI Kit is a huge modern and fully customizable mobile UI kit that helps make your workflow efficient with maximum productivity. It features 120+ iOS screens, 8 popular categories, and much more. This huge pack of iOS UI elements will make your next application pop!
a

Pin
This kit features bold typography and hundreds of elements in a variety of categories, like e-commerce, blog, headers, footers, navigation, widgets, and more. You will find elements in 10 different categories such as e-commerce, blog, headers, footers, navigation, widgets, post, forms, base elements and sample pages.
Pin
This fully responsive e-commerce web UI kit ideal for creating cross-platform websites. It features desktop, tablet and mobile templates, with more than 134 elaborate page templates in 19 categories with 144+ UI templates, offering infinite possibilities. The templates are fully customizable and easy to use and come as .SKETCH file types.
Pin
This e-commerce app UI kit comes with a 12 screen page and a well-organized Sketch file, with layers and groups and Material design.
Pin
The Cafaco Sketch template offers an elegant design and includes 1 sketch file with 13 easily customizable pages.  The download files include one sketch file with 13 pages.
Pin
This is one of the biggest UI Kit for Watch apps. W1 contains more than 200 screens, infographics, loading screens, custom menus, profile pages, order pages, and more. The set includes lots of activity screens, infographics, loading screens, custom menus, profile pages, order pages, etc.
Pin
This kit offers a modern, 50+ page, well-organized Sketch file with multiple layers and groups. This is a 50-page app UI bundle that app developers cannot ignore!
Pin
Here's another minimalist UI mobile kit with 50+ pages that supports display retina 750 x 1334. It has a modern design you'll love!
Pin
The Ink UI kit contains more than 150 elaborate iOS 8 screens in 7 categories and includes 2 Google Fonts typefaces: Lato and PT Serif. This set has 100% vector layers with a smart layer structure, free Google Fonts and is Sketch 3.3+ compatible.
Pin
The Best Vacation UI kit template contains 25 unique screens based on Bootstrap 3 grid. For this project, the Proxima Nova font was used.
Pin
With the Nova UI kit, you get over 30 screens in a complete and structured Sketch file that offers cross-platform compatibility.From E-commerce to news to social, this UI kit has a very flexible design and can be used for various types of projects.
Pin
This mobile UI template includes 65 HQ, retina ready, pixel perfect and all-vector-based screens. Every screen, UI element or component are easy to edit, thanks also to an organized layer structure.
Pin
The Appca e-commerce UI kit features 29 screens that are super high quality, retina ready, pixel perfect and all-vector-based. All the assets are available for Sketch App for Mac and all the layers are well organized.
Pin
The House Finder estate template offers timeless design, free Google fonts, typography elements, free icon fonts, and more. This is particularly helpful for those who are going to make a startup in real estate business.
Pin
This is a mobile, event-based social media app kit with multiple color schemes, UI elements, and wireframes. The Remy UI kit includes 4 color schemes, 25 unique screens, 50+ UI elements, and full wireframes.
Pin
This kit comes equipped with 19 Sketch files and 158+ pages. It has varied colors, hundreds of elements and customization can be done easily thanks to the organized layer structure.
Pin
The Pudding template design is ideal for fashion related online stores. It features 22 screens and interior iPad, iPhone, and blog website UI Kits. using this kit is easy as well as exporting your designs to all mobile screen sizes.
Pin
The Baikal UI Kit offers 130+ components, 1000+ UI elements, and 10 categories. It is pixel perfect and features Google Fonts, vector shapes, and more.
Pin
The Sketch To-Do App offers highly customizable and carefully assembled screens, and also allows you to create your own application design or prototype. You can easily make your own application design using this UI kit.
Pin
This kit comes with 130+ components in 11 popular categories, 13 ready-to-use page samples, a bonus icon set, and much more. All the components are fully compatible with each other, pixel perfect & fully customizable.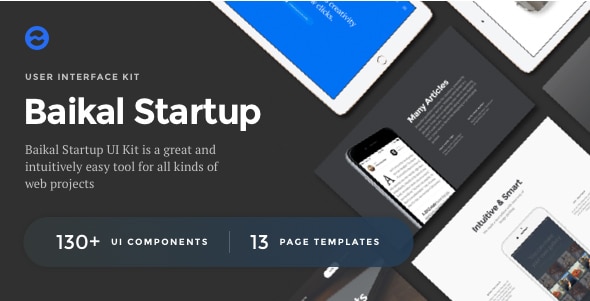 Pin
This kit offers 30+ screens. You can easily combine and customize them or create new styles and make your own clean design. Also, it's very easy to develop a really good-looking prototype for your next big project, using this UI Kit.
Pin
Bjorn is a multipurpose Sketch theme, suitable for almost any type of website and it includes 13 easily customizable pages. Use this great collection of elements to create your next awesome app design!
Pin
Author is a pixel-perfect desktop template that's ideal for blogs. It features 24 artboards and multiple texts styles, symbols, and a style guide.
Pin
Cafe House offers 13 unique screens compatible with iPhone 5 in one, well-organized file. This kit is clean, simple, and pixel-perfect to let your apps truly shine.
Pin
The Storex theme has 12 layered Sketch files and 21 customizable pages, as well as giant drop-down navigation. All the elements and screens are already prepared to be clear and easy-to-use in Sketch.
Pin
Shoezee is simple and easy to use and offers well-organized layers, styles and objects, UI states and icons, and popups and modal windows. This template is divided into pages and almost every page is divided on artboards.
Pin
The Goal mobile UI kit contains 15 app screens with easy-to-modify vector shapes and elements that adapt perfectly to any design concept in any platform.
Pin
Hugo is a music and bands template with responsive design, 5 theme skins, full-screen slider, a custom player, and event list. It also features a 1200 grid system.
Pin
The Multimedia App UI kit has 36+ pages. In this kit, you can also see how some elements work on Sketch, like symbols and styles and easily start your own Sketch project.
Pin
Wunder offers 3 different templates with 3 color schemes. It's fully customizable, works with Sketch 3.3, and comes with free updates on purchase.
Pin
This kit comes in 2 versions, one light, and one dark, and features 4 different menus, a timeline, an equalizer, a music player, switches, checkboxes, and much more. The awesome thing about this dark and light UI kit is that it is completely free to download!
Pin
The Flowchart kit is meant to show clients interactions between pages, and also for sitemaps and quick zoning. Along with the new update the designer did, arrows, some assets, and symbols were added to this UI kit so it's even easier to build your own app and continue this set if you want. Open Sans (Google free font) was used, so make sure to grab it first.
Pin
This is another music and band UI kit that is perfect for both web and app designs. Check it out to see more details about this project.
Pin
This kit was created to help speed up your wireframing process. It includes features like symbols grouped by categories, 140+ icons, and all UI elements and symbols. This version does not support UI elements for mobile devices.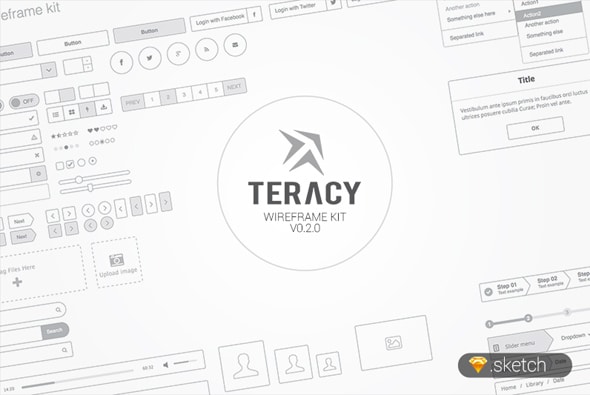 Pin
Here's another watch UI kit that's fully layered. This Sketch 3 (.sketch) freebie has well-organized layers which make it very easy to update.
Pin
This kit offers platform specific UI elements for Android made from scratch. It's so clean, impressive and inspiring and most of all consistent! Perfect for both web and app projects.
Pin
Every component in this template is made in flat style and its colors can fit into any modern interface.
Pin
The Gallericons icon set features 30 flat, rounded and colorful icons for Sketch. The icons come in both Sketch format as well as multiple PNG sizes.
Pin
Kitchenware Pro is also a helpful wireframing kit you might want to keep close to you. It contains various examples that will inspire you.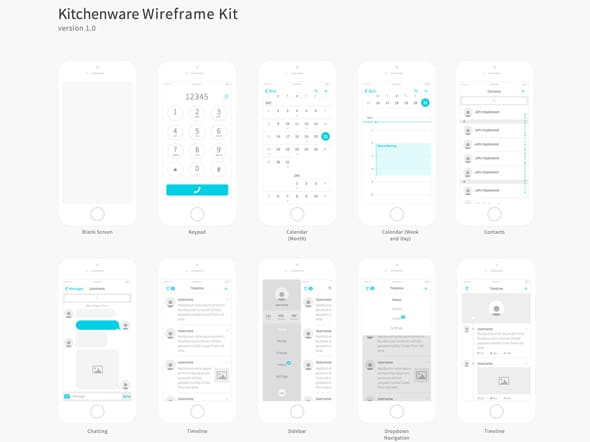 Pin