Home » Articles »
Line25 is reader supported. At no cost to you a commission from sponsors may be earned when a purchase is made via links on the site. Learn more
Is it possible to create a responsive website by yourself, with absolutely no coding knowledge? The answer is simple: yes. Website builders are extremely helpful for those who want to build a website easily, using a user-friendly interface and without any web design knowledge.
Not so long ago, if you wanted a website for your business you had to hire a web designer to build it from scratch. Now, with all the themes, templates, CMSs and website builders available on the web, this task can be done by anyone. Plus, the great thing is that you will also be able to manage your site yourself, cutting your costs tremendously.
Today, we'll review the Simbla website maker – a unique website builder that offers plenty of features to help you build your dream website and even develop web apps.
Features
Great pre-made responsive website templates. Simbla offers a bunch of professional, high-quality website templates you can choose from. This will save you a lot of time when building your website because all you'll have to do is pick a favorite and customize it to fit your needs.
Drag and Drop Interface. No coding knowledge is required to use this website builder and all of its features. It has a very intuitive, user-friendly interface.
Responsive. Your website will look perfectly on any device, be it a smartphone, laptop, desktop or smart TV!
SEO. Simbla is SEO friendly. The websites generated with this builder are all HTML5 based, plus you can quickly add metadata, sync your site with Analytics, create XML sitemaps and more!
Bootstrap3 cutting edge technology. Bootstrap elements can be embedded easily in Simbla, with no installation needed.
Hosting. No need to buy hosting for your site, as it is already integrated into your plan! Simbla takes care of all of your website's needs.
Security. Simbla keeps your information secure, as they use a third body audit, for information security testing and also advanced security standards.
Differences | Special features
Database builder. Create and manage online databases in an all-in-one cloud-based platform, with an intuitive, user-friendly design. No coding skills required.
Web application builder. Create and edit web applications and connect them with your database. You will be able to manage everything from a fully responsive, drag and drop user interface.
Increased flexibility for professional users.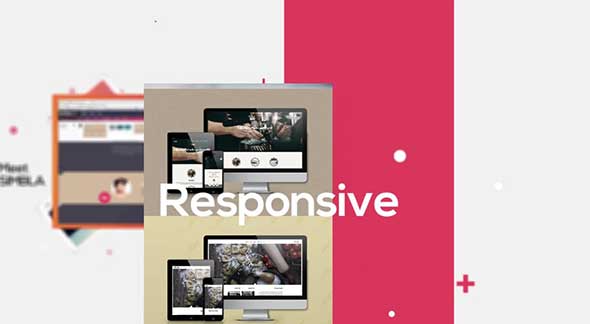 2016 Accomplishments
In 2016, Simbla launched two new features: the "website wizard" and the block method. These new features added some new options in the website builder, such as the possibility of creating parallax scrolling effects, adding background videos and more.  Furthermore, Simbla upgraded their platform by adding an online database system that allows the user to create dynamic databases and connect them to websites. Everything is easy to use, with just one click. The new web widgets and database-website connections are also some new upgrades Simbla has launched in 2016.
2017 Plans
In 2017, Simbla is planning on upgrading their website builder even more and making it truly unique and different from any other website builders on the market. How will they do this? Simbla plans on allowing users to integrate different web applications using the builder. The whole system will become even more dynamic and the user will have full control on how the apps will look and work. They will offer a complete business solution at affording pricing plans, for both websites and web apps.
75% off offer | Get the discount code!
To promote their new year plans, Simbla has launched an awesome discount offer for all of their plans. You can get a 75% discount, by entering the voucher code NEWYEAR2017 at checkout.
The deal is available only for the first year and not for renewals, until the 31st of January, 2017.