Home » Articles »
Line25 is reader supported. At no cost to you a commission from sponsors may be earned when a purchase is made via links on the site. Learn more
Bring your visitors together with these comprehensive and flexible community themes! Some of the interactive community website templates in the list below are premium WordPress themes, while others are free WIX templates.
These useful community website templates have been designed as foundations for your online community. They will help you bring together people and offer social networking, messaging, forums, events, and even e-learning features.
These innovative themes can be tailored to your needs and are suitable for a wide variety of niche businesses, from politics, online magazines, health, to dating and fundraising organisations.
Let us know, in the comment section below, which ones of these community website templates you liked the most.
This simple and clean WIX template is perfect as a presentation website for a mothers' and babies' community website, with features for courses, classes and more.
Monarch is a clean, professional and modern next generation WordPress & BuddyPress Theme that is best suitable for online communities.
This WIX template is suitable for online communities interested in music and can also be used as a team blog, social site, educational networks for music schools. If you are in the process of creating a website for a music school, this template can be an excellent choice.
If you're searching for the ideal solution to create a powerful Knowledge Base or a platform to allow your customers and clients to help themselves, then HelpGuru is the perfect choice for you!
Designed with modern trends and techniques in mind, this Kids Charity website template is a great presentation website for a charity organisation. Each element is thought over and made with utmost care and love. If you're looking to create a website for a children's charity, this template would make an excellent choice.
This is not just "some" community website theme as it has all the premium features that can compete with other community action templates.
Socialize is a multi-purpose BuddyPress theme making it the perfect choice if you want to create a community or social network.
This WIX template is perfect for online courses businesses. This was specifically created for a language courses website.
Thrive theme can be used as an online community, bringing together social networking, messaging, forums, events, project and task management, file sharing, e-commerce and even e-learning.
This innovative theme can be tailored to your needs. It looks best used as a school presentation website.
This theme's unique, eye-catching design can be easily configured and customized for your needs. It has tons of features you can use.
If you need a sure way to get started quickly and easily on your next charity project, this WIX theme may be the perfect choice.
Woffice is a feature rich, powerful Multipurpose Intranet WordPress theme. It ha an easy-to-customize design inspired by Google's Material Design.
This great WIX template, created for politicians, is responsive, so that not matter which device the visitor uses, your content will always look beautiful.
Live Chat is a wordpress theme for support/knowledge base, live chat, help desk. Its perfect to providing support to users.
This WIX template is perfect for therapy centers. It has a simple, clean design and it is very easy to customize to your needs.
Kudos is a handcrafted BuddyPress and bbPress theme for WordPress. It is compatible and tested to play nice with the latest version of BP.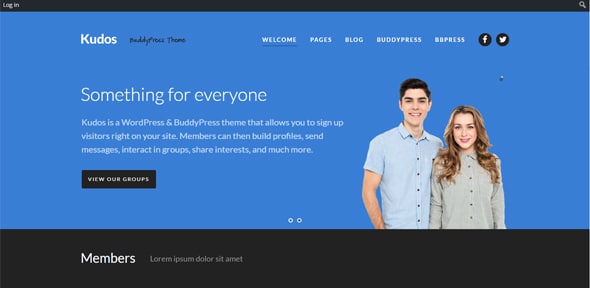 This WIX template is perfect for after school program websites. It has every feature you need in order to set up the website in minutes.
SocialChef is a beautiful, clean and responsive WordPress theme that comes with advanced search and front-end submissions as well as community features
This website template can be successfully used as a church presentation site. Customize it to your needs, in just a few, easy steps.
GONE is an all-in-one WordPress theme which comes with the Visual Composer plugin and the Slider Revolution plugin for free
As the Polotician WIX template showcased above, this great site is responsive and perfect for gathering votes for your ongoing campaign.
CommunityJunction is a theme integrated with BuddyPress & bbPress which lets users register on your site and start creating profiles, posting messages, etc.
If you own a tutoring business, then this WIX template is the quickes, easiest and cheapest way to set up your presentation website.
This theme offers absolutely everything you need for a perfect community website. It also comes with an extensive help file that explains how to set up every aspect of the theme.
This health-related WIX template, can also be used as a community website to attract members who are interested in the health subject your business approaches.
Xphoria is a theme integrated with BuddyPress & bbPress which lets users register on your site and start creating profiles, posting messages, and more.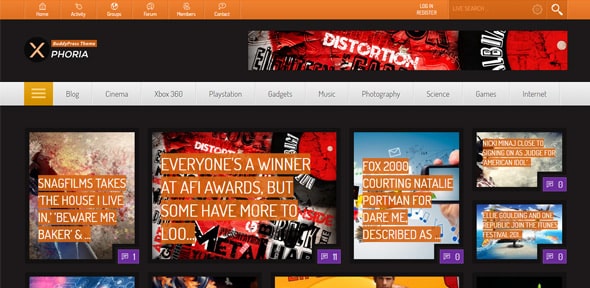 This is a clean, modern and fully responsive community template, by WIX, created especially for volunteering organisations.
Jollyany is a clean and modern-looking WordPress theme that's perfect for any corporate or business website. This template also allows you to add a powerful forum section to your website.
This WIX template is perfect for websites that interacts with many users. It is ideal for fundraising campaigns.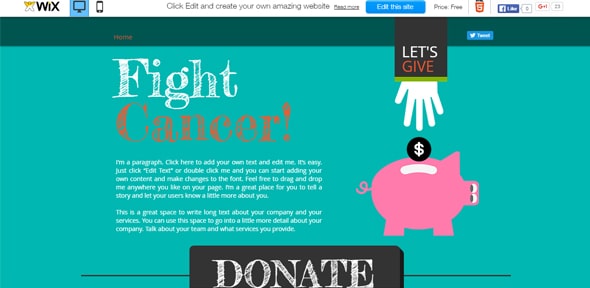 Klein is an innovative WordPress theme built to support BuddyPress, bbPress, and WooCommerce out of the box.
Showcase your services, share important events and contact your followers, with this usedul template.
SweetDate is an unique, clean and modern Premium WordPress theme. It is perfect for a dating or community website.
This great template has everything you need in order to set up a community system and start receiving donations.
This eco-friendly template can be customized to match any business domain.
Cinematix theme is integrated with BuddyPress & bbPress which lets users register on your site.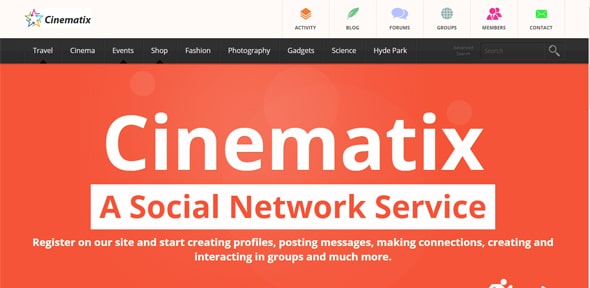 Build a website for your company, school, sports team or niche community, with this useful "green" template.
Flix is a community and power blogging theme for WordPress. With BuddyPress support included into the the theme you can start your own community in no time.
This animal-friendly website template has many superb features you can use. It is best used by donation-focused organisations.
Universo is a clean and modern WordPress theme suitable for University, Colleges and Educational websites.