20 Best Shopify Apps to Increase Sales and Conversions
If you're using Shopify to sell online, then these best Shopify apps will be extremely useful to you. We've rounded up an excellent hand-picked collection of 20 best Shopify apps to increase sales and conversions. Integrate them into your Shopify website to significantly improve your sales. These will surely come in handy when it comes to extending the functionalities of your online store.
This article includes the best Shopify apps for adding elements such as shipping bar, announcement windows, optimizing your images, coupon pop-up windows, sales countdowns, etc.
Also, they have customizable designs and are fully responsive so that they will display perfectly on any device. Browse through all of these best Shopify apps and integrate them into your Shopify websites to make them look more professional.
Sales pop is a great Shopify application that will definitely help you improve your sales. This app has a fully responsive design that will adapt perfectly to any screen size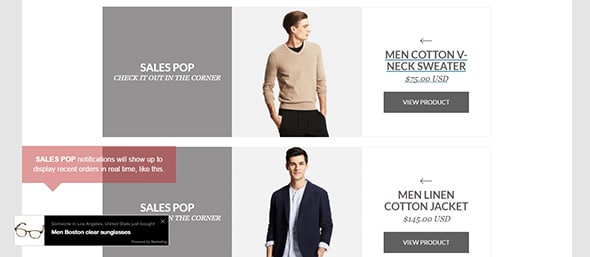 You can add a very useful shipping bar to your website to attract more customers. This Shopify application is available for free download.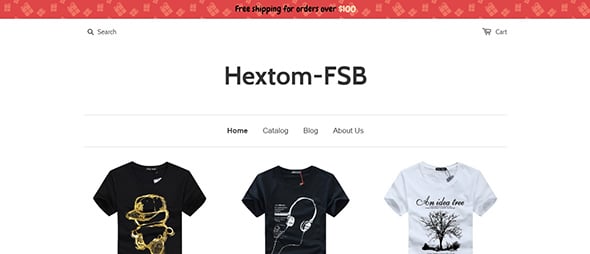 Use this Shopify application to automatically display interesting announcements, special offers, etc. in a banner, directly on your website.

This Shopify app displays the number of processed orders and happy customers in a fully customizable bar at the top or bottom of your website.
Pop-ups are an excellent way to attract more subscribers and to enhance your email list. This Shopify application creates an editable coupon popup that will help you increase your sales.
Improve your traffic rates and therefore the number of people that are viewing your products. This Shopify app can help you make your products more visible across the Internet.
This Shopify application was specially created to improve customer experience and to significantly reduce the shopping time. You can use it to quickly view the product information on the same page.
Here is another useful Shopify application that you can easily integrate into your website. This allows you to automatically send a 'Thank-you email!' to new customers.
This Shopify app can help you increase sales by 30%, by transforming the abandoned carts into sure sales. Take a look and see how you can do that.
This is an user-friendly Shopify app that allows customers to send reviews from their email. Fast and easy, without any hassle.
You can use this Shopify app to easily chat with your visitors via your Facebook account. This is a great way to offer support to potential customers.
Keep your customers interested in your products bu applying these 10 tips. Take a look and see what is all about.
Keep all your shipments in a single place, allow your users to track down packages, send automated delivery emails or SMS, and more, all with this Shopify app.
This Shopify application lets you resize and also replace your product images into a square shape. This is done automatically, with a little interaction from your part.
Recommend various products to your customers, considering their basket size and conversion rate, all with the help of this Shopify application.
This is a creative manner of keeping your users engaged and interested in your products. This interactive spin-a-sale will surely get their attention.
Optimized images are a must when it comes to websites. This Shopify app does just that, take a look!
This Shopify app allows you to display happy customer reviews that will potentially determine other clients to purchase your products.
This contact form can be easily achieved through this Shopify applications. It has a fully editable and responsive design that will display perfectly on any screen size.
Adding a sales countdown timer bar can significantly increase your sales. This Shopify application includes customizable features that allow you to make everything as you please.