Home » Articles »
Line25 is reader supported. At no cost to you a commission from sponsors may be earned when a purchase is made via links on the site. Learn more
User dashboards are difficult interfaces to design, as there's loads of information that needs to be neatly presented to bring the user up to speed, but you don't want to slap them in the face with tons of data.
Today's showcase features 25 nicely designed app dashboard designs that do a great job of presenting information neatly and clearly in a concise dashboard. See how they use color, charts, graphs, and icons to create visually stunning interfaces.
Want more great app design resources? Check out these iOS App Templates for Creating Awesome Apps. 
This is a concept for an iPad dashboard design created by designer Davide Pacilio. It has a dark theme, with neon hues of blues and purples.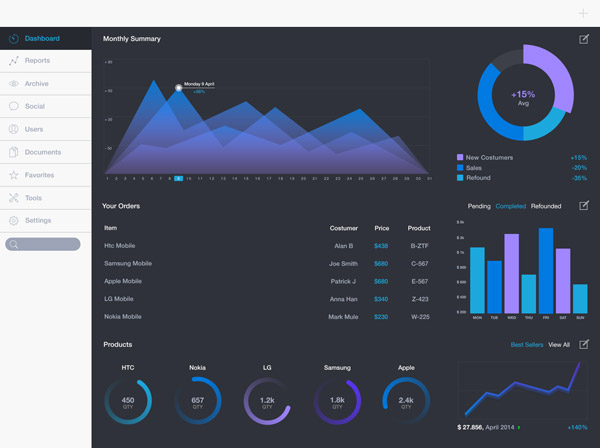 For this dashboard UI the designer has been experimenting with various style. The dashboard consists of a real-time analytics platform of a user's photo stream.
This designer has been working on this app concept which helps you better manage your social connections.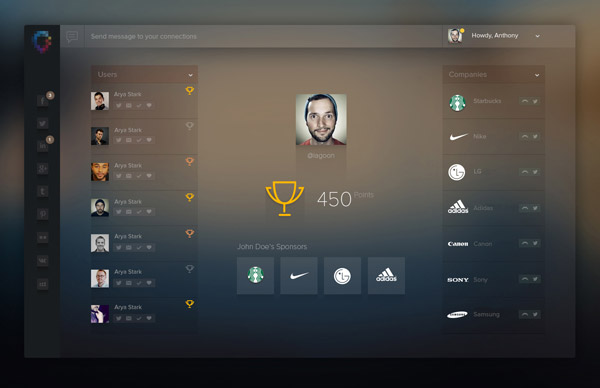 Check out this movie app dashboard UI. The player at the bottom is an optional feature. You can choose to completely disable it if needed.
This is a simple, pastel-colored admin dashboard for a fitness/nutrition app. It has some cool graphics worth checking out.
This designer has been working on a dashboard concept for customers of an answering service. It has a blue colored palette and simple graphs that are easy to read.
BikeSpike is GPS style low jack security system for your bicycle. This dashboard design has a different style from the rest app dashboard showcased on this list.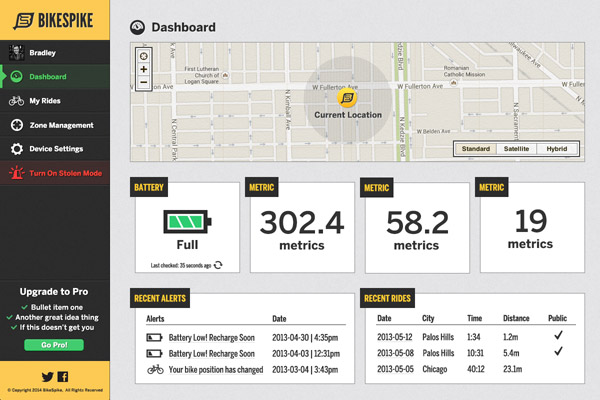 This is a content sharing application's dashboard design. It's a first draft testing but it already looks pretty good!
This is a simple Spanish dashboard that I made for a national entity by designer Robin Marquez. It has different types of graphs and a modern color palette.
This is the venue page for BeaconSoft. The users can preview the messages attached to the venue, compare beacon activity and manage individual beacons right from this dashboard.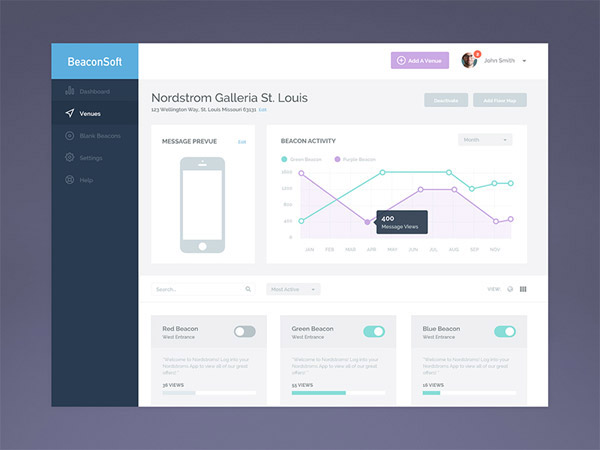 This is a simple, social engagement app dashboard created by designer Rovane Durso.
We love this app dashboard design, not only because of the color choices but also because of how the layout was created.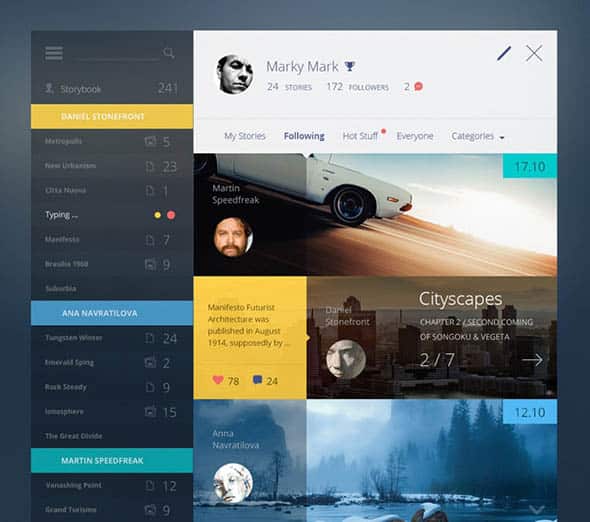 This is a more feminine-colored app dashboard design with orange as an accent color. It was created to serve as a personal dashboard.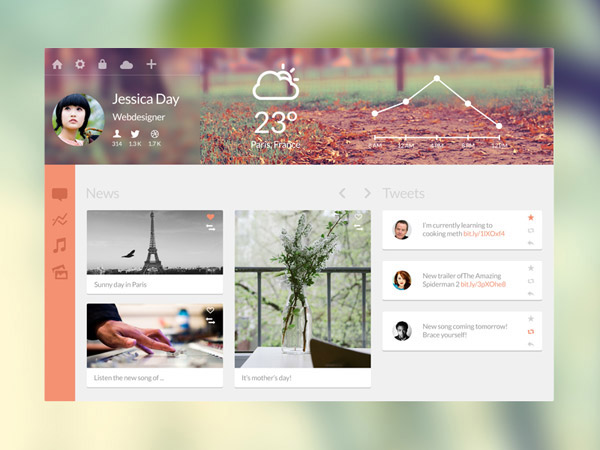 This is a complex dashboard design with lots of graphs with beautiful gradients and other useful elements.
For this task management app dashboard design, designer Brandon Termini went with a more vibrant look and feel.
This is a colorful dashboard design with a metro-style layout. It contains graphs, clocks, and more.
This is a blue app dashboard design created for an e-mail / messaging app. It has Contact lists, Calendar, Documents options and more.
This is a simple app dashboard design for a music app. It serves the purpose of showcasing your music collection in a modern way.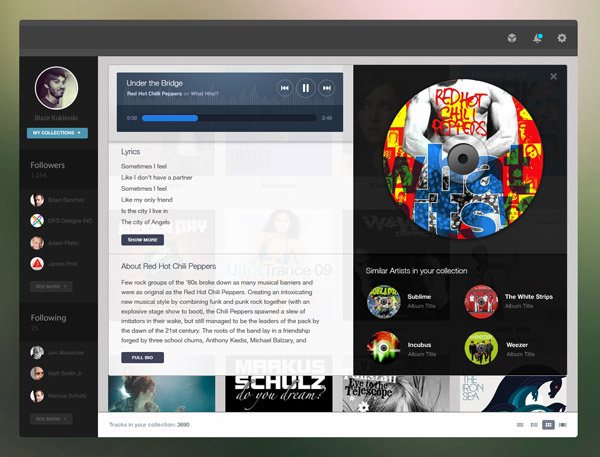 This fitness web app dashboard is responsive and fluidly scales to mobile. Check out all of its features.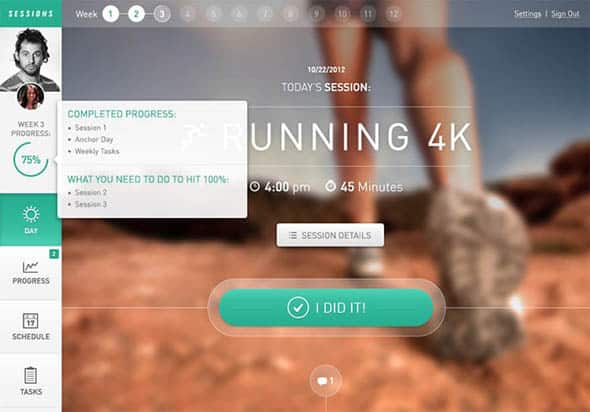 This is a cool and simple chat app dashboard with a user-friendly interface and lots of interesting elements.
The great thing about this app dashboard design is that it can be downloaded as well! Use it as an inspiration for future projects.
This represents some process work for Pinecone. The designer did some static mockups and then added them into a HTML/CSS/JS prototype to get a feel for flows and what the app will be like in production.
This is a simple, yet attractive work management platform for creatives with a lot of cool features.
This is a colorful flat dashboard design with simple but effective graphic elements. Check it out!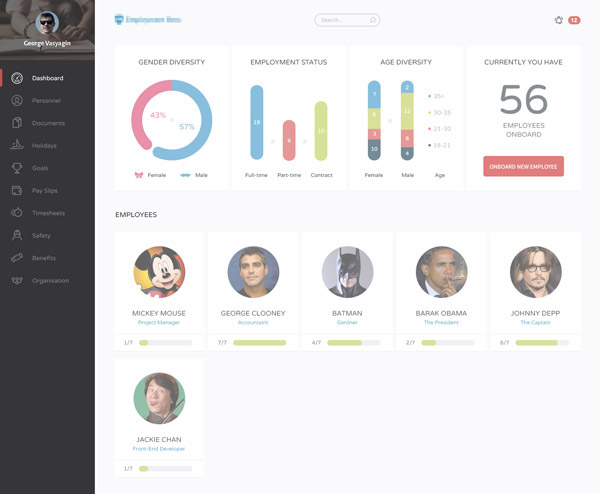 This app dashboard design project will be able to show exported data from internet banking. It was generated only with Angular.js on the client's site.