Home » Articles »
Line25 is reader supported. At no cost to you a commission from sponsors may be earned when a purchase is made via links on the site. Learn more
Today's roundup is a collection of useful PSD mockup templates specifically created for showing off your app interface designs.
We all know that a professional presentation is key when it comes to showing off your designs to your clients. Whether you're presenting your designs to a client or showcasing your latest work in your portfolio, mocking up the artwork to simulate its intended use can really add those finishing touches and boost its value.
Discover these stunning app designs and use them to create your upcoming projects. These have easy customization options, as they are available in a fully editable PSD formats with smart layers.
App Interface Design Mockup PSDs
You can download and use this wonderful app screen mockup set and use it for free in your projects. These are available in a layered PSD file, with well-organized smart objects.
This front view app screen is available in 1800×1650 px with 3 depth sizes: 5 px, 10 px, 15 px. This freebie can be downloaded in an organized PSD file which includes smart objects.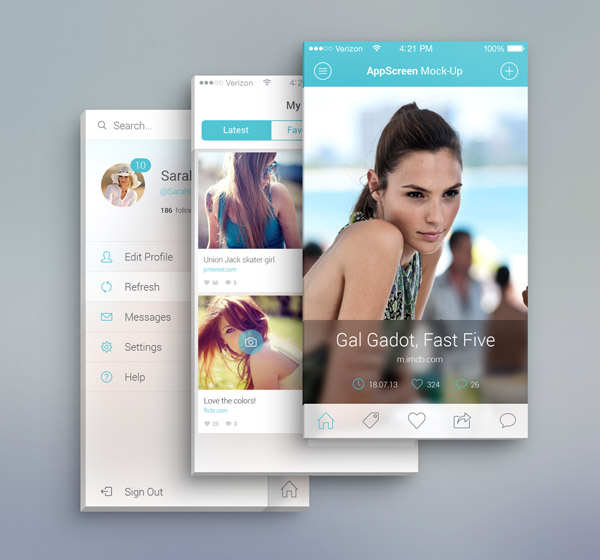 Check out this amazing 3d mockup design and use it to showcase your current or upcoming projects. Feel free to use/modify as per your requirement.
This perspective mobile screen mockup template provides you with a great layout to showcase your mobile apps and responsive websites on. There are 4 styles in this mockup pack and they also come with light and dark backgrounds.
This is a stunning iOS 7 screen design which can be downloaded in a PSD format. Using this is easy! Simply paste your JPEG screen in the layer, adjust the blend mode and then choose a blurred background.
This is a beautiful app screen mock-up with a 3d design. Also, it pictures a transparent glass effect which is a reminder of iOS7 visuals.
Here you have a wonderful iPhone screen mockup which you can use to showcase your projects. This layout is very easy to edit and you can quickly insert your content.
This perspective mockup design is available in a fully customizable PSD layer. It includes smart objects and it has a unique layout.
New iOS Devices Mockups
This iPhone 7 Plus mockup PSD is ideal to showcase your app and branding designs in a realistic environment.
Get these free, new iPhone mockups and showcase your app or UI designs.
Show the step by step app development to your client and impress him with the help of this mockup!
This great free mockup will let you showcase your new iPad app design with style! All you have to do is replace your design with smart layers. Any other details, such as background color, can also be modified.
This is a iOS 7 weather app design. It comes with an easy to edit Photoshop file which you can re-scale this to any size you want and also modify the colors if needed.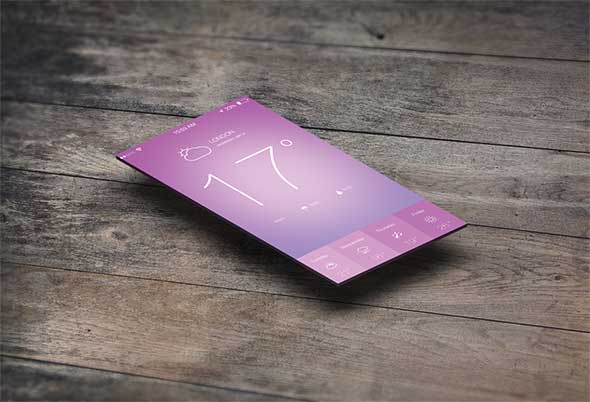 This freebie helps you display up to 4 vertical screens in one shot. All you have to do is add your screen to the smart object.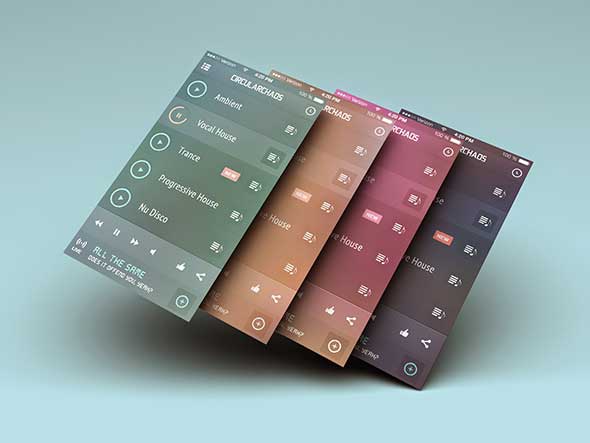 Some older devices – iPhone 5S & iPhone 5C Mockup PSDs
Here you have high-quality iPhone 5s mockup templates in a vectorized format. You can download and use these for free.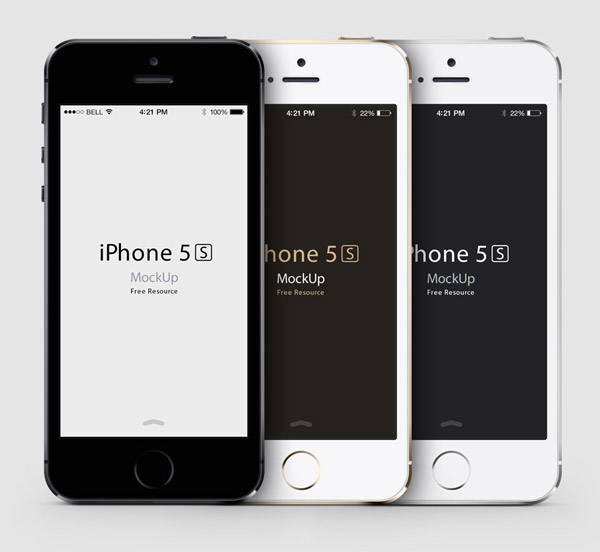 Here you have a realistic iPhone 5s mockup which you can use to promote your designs. This freebie is available in a PSD format with vectors and smart objects.
These colorful iPhone 5C mockups can be downloaded and used for free. You can customize the PSD file and quickly integrate your personalized content.
This stunning 3d iPhone 5C mockup design is available in 5 different colors. You can download the PSD file and customize it to meet your requirements.
This is a wonderful iPhone X concept template with an eye-catching design. You can download and use it for free in a PSD format.
This is a wonderful iPhone 5 mockup design which will definitely come in handy at some point. The download file includes 3 flat designs and also 3d views.
Download and use this lovely iPhone mockup template to showcase your designs. You'll get it in a fully editable PSD file which allows you to easily insert your content.
iPad & iPad Mini Mockup PSDs
This is a neat collection of free mockup templates of various Apple devices. You'll notice there are 3 iPads and 1 iPhone. All of them can be downloaded for free in a PSD format. Enjoy!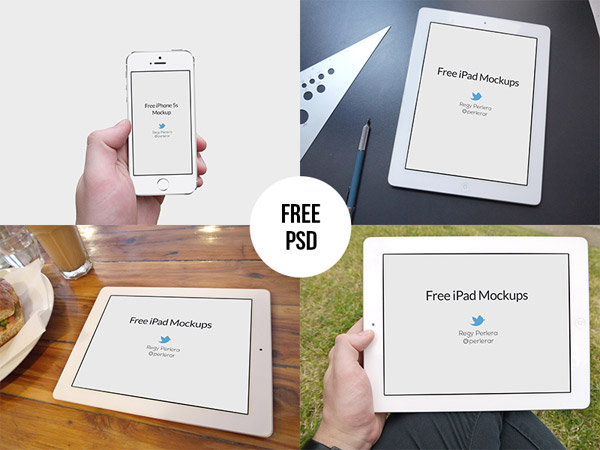 Here you have another stunning iPad mockup design that you can download and use right away. This is available for free in a PSD format.
This iPad mini mockup template can be quickly customized to meet your requirements. You can use it in black or white, whichever meets your style.