10 Reasons Why Designers Need to Learn SEO
Home » Articles »

July 24, 2019

Line25 is reader supported. At no cost to you an affiliate commission may be earned when a purchase is made through various links on our site. Learn more

The importance of designing a search engine optimised website is increasing every day. Some reports show that nearly 75% of internet searchers don't make it to the first page of a search engine. There are millions of websites coming up and to hold up to this competition, and to be on the top of your prospective customer's search list, SEO is imperative. A good website will boost up the traffic and hence the site design, layout, content, and marketing have to be well aligned with SEO norms. Give the importance of SEO; here are a few reasons why website designers should know about SEO:
1. Topping the Google rankings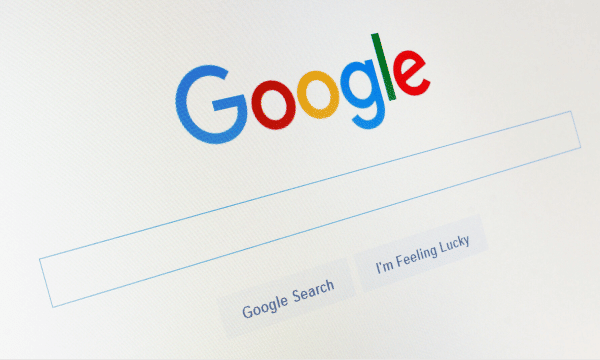 Pin
The designers should keep in mind while designing that their website must be on the top Google rankings, and for these specific parameters need to be met while designing. Elements like HTTP status code, URLs, URL compatibility with the search engine, Meta tags, descriptions and further heading tags are some of the aspects that are important while designing.
2. Search Accuracy
There are billions of businesses and online stores out there. Now a days smallest of your competitor will have its digital presence. Customers will first search for your brand/business/product online before making a physical purchase. Hence the designers need to be well versed with on-page SEO to increase search accuracy of your web page over millions of other web pages.
3. Device friendly web page
With the increased usage of handheld devices, the customers tend to search for their needs using their mobile phones. Hence users will prefer to see and regularly visit such web pages that are readable and mobile-friendly. Therefore ensuring mobile compatibility should be one of the top priorities for the designer.
4. Higher Engagement
A website that is well optimised for search engines always has a robust, intricate network of internal links that will make sure the user stays engaged. This increases the time the user spends on the website. It also predicts and directs users towards the sections of the websites they will find the most useful at the right time and also enables them to get better user experience. Thus, SEO will guide designers to design the page in such a way that it can boost the website owner's revenues faster.
 5. Increases Page Loading Speed
The loading speed is the primary factor that contributes to the user experience and also Google rankings. Designers have to take care of essential things that make the page loading process a slow task. Like large images, large videos, films, weak URL or coding and lastly themes with too many widgets. Thus learning SEO will help designers overcome those flaws and increase the loading speed of the website.
 6. Cost-Effectiveness
A designer who is skilled or professional will know that once the traffic on your web page increases, it becomes challenging to rework the backend of the website. If the site is SEO friendly from the very beginning, a lot of changes will be saved in the future when the traffic is more, and the need for SEO arises. Right from the meta descriptions to page title to URL to keywords, everything should be taken care of at the stage of inception to reduce iterations and save on costs.
7. Increasing the ROI of the website
All websites are developed with a purpose, be it promoting products or selling services or lead generation or simply giving out information. Search engines are the best enablers for ensuring that these purposes are met. If the website is designed following the SEO standards, then the site tops the rankings. Then it will attract relevant users who are genuinely interested in the products, services or the information that the site has to offer. Thus enhances the return on investment of the website.
8. Good visual experience
Customers or viewers tend to open to a website regularly that is attractive and readable. Those websites will be searched more compared to a dull and boring website. Hence designers will have to learn the art of SEO friendly websites to make the page more attractive. Also, well-designed websites have a to the viewers, bringing it to the top of search pages of Google in terms of rankings.
9. Innovative Technologies
Technology changes very fast. The designers need to keep updated with the latest trends in SEO and the digital world overall. For example, people have started using voice search to find things they want at a faster pace. Hence designers will have to design a website that provides such features to users. At the same time, there are a lot of new plugins, extensions and other tools available which help designers augment their website from the SEO point of view.
10. Greater User Experience
User experience plays a very vital role in term of user retention and enhancing website usage. So to create a long-lasting impression on the users, the web page has to highly responsive, interactive, and hassle-free. Only then will the user re-visit your website. Designers today will have to learn the tricks and tactics of SEO to develop a highly successful web page and provide the best user experience.
Creating a website for designers today will mean a whole lot than just functionality, usability, and aesthetic appeal. Today, every new site requires a comprehensive integration of SEO procedures to become a high ranking web page and get indexed by search engines. It is a good practice to customise your website for SEO while planning your website structure, content management system (CMS), URL syntax, and Web design. This will ensure that your website delivers on its purpose and gives the best results for your business.