25 Free Christmas Fonts You Can Use This Holiday Season
Home » Fonts »

December 19, 2019

Line25 is reader supported. At no cost to you an affiliate commission may be earned when a purchase is made through various links on our site. Learn more

Christmas is a hugely celebrated holiday during the winter season. It is a festival for holiday greetings as well as a chance for websites and businesses to maximize profits during the Christmas shopping season.  Whatever your purpose might be, you can make use of some Free Christmas Fonts this holiday season for greeting your clients, customers or even your family members. These free Christmas fonts will add a sense of cheer to your Christmas card designs as well.

Since Christmas is such a celebrated seasonal holiday, as designers, it is essential to capitalize on this opportunity and come up with the most relevant and appealing Christmas designs to capture your potential customers' attention and trust.

Below are the best free Christmas fonts for you to use this holiday season:
Pin
This free Christmas font has scalloped shapes combined with linear dots. The overall appearance of this font resembles a lace. The font is bold and blocky, yet manages to carry a refined retro feel to it. Since it has lace pattern, it emphasizes the retro feeling of the font that draws people back to Christmas season feels. It is best suited for short headlines if you use it in large font sizes.

One Starry Night is a fun free Christmas font that uses hand lettering at its core. It has beautiful strokes and swoops, which emit an energetic vibe about the font. The thickness of the font is thin enough for it not to look overwhelming and remain legible. It is an ideal font for cards and craft purposes. The font looks best on children's greeting cards or surprises gifts.
Pin
As the name suggests, Chopin Script is a great free Christmas font that belongs to the script font family. Script fonts are generally appreciated and accepted widely for any holiday design requirements. It has a thin font style that is slightly italicized and has subtle accent lines. Chopin Script is an elegant font that could work with any holiday greeting.
Pin
Harrington is a classic free Christmas font. While it's overall design is very upright, it has an element of fun with the strokes on certain parts of the letters. This makes the font rather interesting as it is clean and still holds decorative elements. There are slight slants and curves in the font too. The font is best for headlines as it has a unique characteristic to itself which would make it stand out from the crowd.
Pin
St. Nicholas is a free Christmas font that isn't overly Christmas like. It is a simple font with subtle yet effective characteristics of winter font. Each character is structured and yet softened by the snow shaped cutouts in each character. This makes the font great to use for the body part of any content. Not all fonts should be only for headers. Hence this works great for the actual content. Combine it with any other winter font for the header, and you'd have an attractive copy.
Pin
A mountain for Christmas is a free Christmas font that is characterized by its rugged design. The characters don't follow the same baseline that makes the font look much more handwritten and genuine. It is a playful and carefree font. It is a serif font that has been given soft curves that make for a unique, attractive font. This font would work best with any Christmas holiday-themed illustration.
Pin
Sentinel is a decorative elaborate free Christmas font. It features the classic drop cap, and it helps this font stand out from the rest of the fonts. This font would remind anyone of vintage holiday storybooks and would evoke nostalgia for them. Sentinel would work great for headers and titles; however, using this font is small font size for content might be a bad idea. It isn't the most easily readable font, and hence you should avoid using it in small font sizes.
Pin
Party Lights is a great Christmas font, especially holiday design headlines. The font is thick and clean and has rough circular edges on each character. The circular accent helps give the font a unique style without taking away from the bold letterform.
Pin
Holleigh Caps is free Christmas font that has intentionally been designed specifically for Christmas designs. It has a feminine and elegant design characteristic. The letters are tall and thin. This font looks delicate and beautiful to use. Each character has a beautiful representation of snowflakes on the tips of individual characters that ties them together as a font family. It is best used for Christmas greetings and Christmas themed party invitations.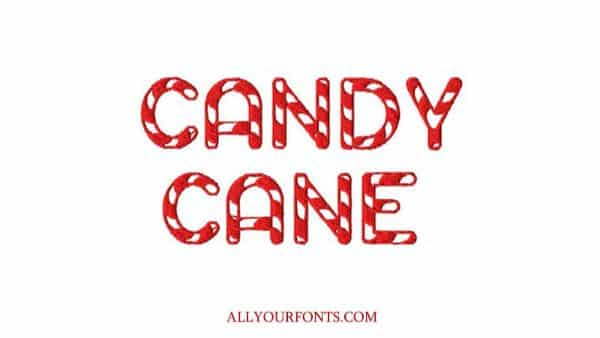 Pin
It is a true free Christmas font as it uses candy sticks to form its characters. Candy Canes are the most relatable to Christmas. Hence using them in different alignments and form to create font proves to be the most appealing Christmas font there could be. It is playful, and the font has softened round edges which pair nicely with dynamic shading in the lettering. It is sure a font that stands out from the rest and yet manages a simple yet aesthetic appeal.
Pin
This font has quivering lines that are irregular and unconventional to how Christmas fonts generally are. However, it still looks charming for a holiday design font and works as a great free Christmas font. It is a great font to be used for descriptive text. The ascenders and descender of these characters are drawn out that can be used for filling up unwanted whitespace.
Pin
Learning curve has a traditional cursive font design. It works best as a Christmas font or any other holiday font. The added advantage to this font is while it replicates the classic cursive font, it uses crisp and clean lines that add a bit of modern design style to its otherwise classic look. It can be best used in any children Christmas storybook or any such material.
Pin
Always here is a beautifully handwritten free Christmas font. Handwritten fonts are best for holidays as they feel personal and welcoming. This font evokes a similar sense of trust and reliability to the users. Hence the name is very correctly selected, as the font evokes the feeling of trust and personalisation to its users. It uses tall characters that are thin, and hence the font looks beautiful.
Pin
Arima is a free Christmas font that has a display typeface. It is easy to read and has a slight hint of calligraphy. The curves and edges are subtly curved, and there are noticeable yet minimum weight variations to make it more customisable. This font is ideal for headlines and Christmas-themed titles.

Bigelow Rules is a great free Christmas font for your greeting cards. Firstly, it has a bouncy typeface. Secondly, Bigelow Rules uses a quirky serif style that creates a unique retro style like no other font. It certainly stands out from the competition, and hence you should try using it for designing your headlines with an electric and energised appearance.
Pin
Euphorigenic font is a playful and quirky font that helps elevate your design. It is a serif font that has heavy ball terminals with subtle drop caps. The weight of each character is heavier on top and thinner on the bottom. The baseline also varies for different characters and hence gives an informal yet bold look to the font. The font can be used for Christmas headlines, game graphics and even t-shirt design.
Pin
Jacques Francois is a free Christmas font that takes away from the notion that script and display typeface is the only typefaces for a holiday font. It uses the simple serif font as its base and adds a certain character to it for making it versatile for being useful in any holiday application. Such fonts can be used as headers as well as small text contents or paragraphs. This font isn't size constrained, as a result using even user smaller points won't affect its readability.
Pin
Sacred Bridge is the ideal free Christmas font for old-fashioned traditional holiday cards. Moreover, it has an all caps display font. Sacred Bridge uses sharp swashes that makes it distinct from any other font and gives it much character. Sacred Bridge font can be used for formal headers or invites as well as casual settings depending on how you pair it with other fonts. The font is very versatile and elegant.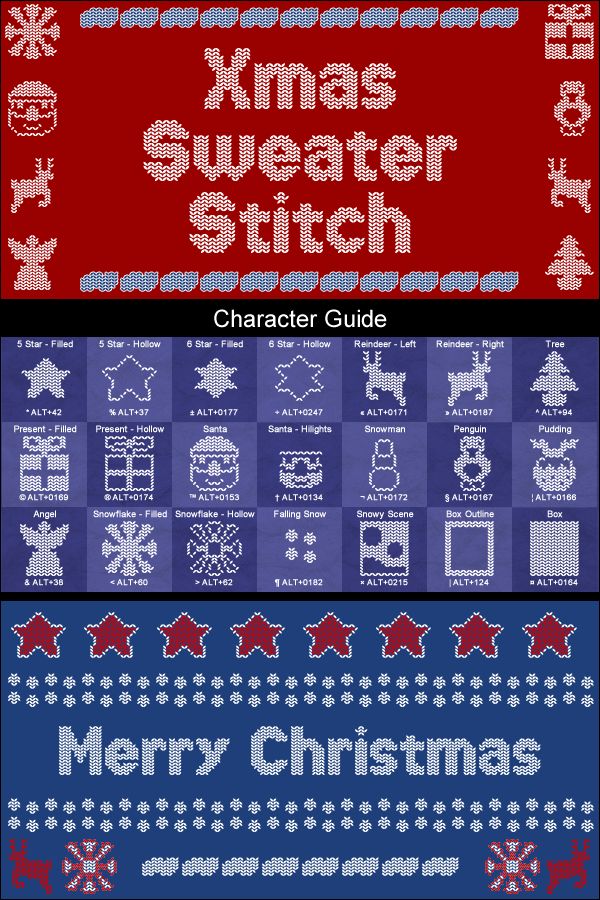 Pin
Sweaters are something that has strong reminiscence power with winter. People relate woolen sweaters to their childhood memory on the glimpse of it. This, in addition, makes Xmas Sweater switch a great font to drive nostalgia as well as evoke the warm and fuzzy feeling of sweaters. It is a textured font that is made up of designs that look like woolen pieces of a sweater. This font is great for invites and titles.
Pin
Curely is an all caps free Christmas font. It captures the essence of holidays, especially for kids. In addition, it is a fun looking, free-spirited and calming font. Curely is best used as a pair with a hand-drawn illustration or for creating a casual logo for a temporary basis. The design can work for any purpose and any audience – children and adult.
Pin
Gingerbread House is a different approach to Christmas fonts than any other font on this list. It uses characteristics that create a Halloween look in its characters. The characters look spooky and weary. Some letters have long tails that make the font look unique. The spirals given to certain characters also add to the uniqueness of this font.
Pin
Kingthings Christmas is a free Christmas font that uses one of the unique design styles. The baseline is illustrated with snow to give a visual impact as if each character is rising from the snow. There is a random weight of hail falling on different characters that look very genuine and decorative. It is a cheerful design for Christmas greetings and party invitations.
Pin
Rochester is a great mix of casual calligraphy and Victorian letter styles. This creates a great classic free Christmas font. The weight of each character is smooth, and it creates a formal yet effortless look. This font would look great on naming a brand, headers and even as titles to some music records.
Pin
Bodoni has a classic serif font as a base. It uses even and uniforms flow of thin and thick lines which give an overall well-balanced and appealing look. This works great for a free Christmas font. Bodoni is great for greeting cards, invites and headers.
Pin
Spirax is a great font that has a mix of thick and thin curves and stems. It has confident swashed letterforms. It is a calligraphy-based display font that can be used for decorative purposes like a greeting card or an invite as well as for a simple headline on a magazine article about Christmas.
These were the 25 best free Christmas fonts for you to use this holiday season. Try using them together in pairs, or pair them with some outline fonts to create excellent contrasting results. Based on your purpose, you could use many of the versatile fonts available and put forth your message in the most effective manner.