Home » Articles »
Line25 is reader supported. At no cost to you a commission from sponsors may be earned when a purchase is made via links on the site. Learn more
Free branding mockups are essential if you want to showcase your project in a really professional manner, without spending extra money. These PSD files have gorgeous designs and include a variety of objects for you to add your work on. They include letterheads, business cards, CD/DVD, pens, envelopes, notebooks, different phones, tablets, and more.
The mockups usually come as PSD files created with smart objects that are fully customizable. You can choose how many elements you need from that mockup, change their position, color, shadows, dimensions, etc.
There is a large number of designs to choose from. From minimalistic and simple to photorealistic, they all come as high-definition freebies, allowing you to make close-ups and really show your design.
These free branding mockups are easy to download and adding your artwork to it is just as easy. Here is a collection of 20 different free branding identity mockups for your inspiration.
This is a high-resolution PSD mockup that includes all elements needed to showcase a new identity. It comes with a minimalistic gray background and you can hide any element you do not need in the PSD file.

Here is a variation of elements to use in your project. You can edit them as you please and you can use them for close-ups since the quality of the items is very high.
This identity mockup is as realistic as it gets. You can easily change the layers to suit your own design and your work is done. Beautiful and easy to use!
This stationery mockup uses up to 4 wood textures to personalize your work. The PSD file has smart layers so you can customize it easily.
Identity mockup vol. 7 is another great branding mockup from the series. Choose the one that is best for you, add your design and you are done.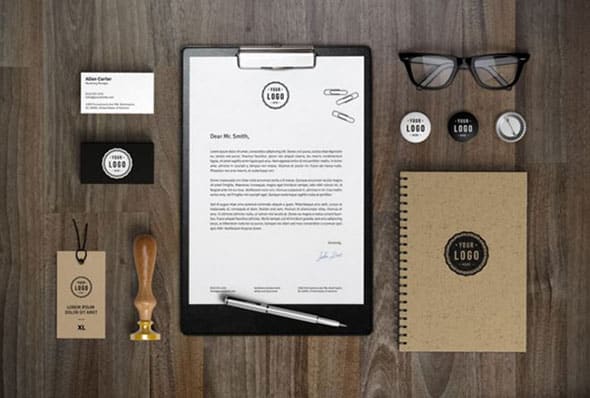 This high-resolution identity mockup is created with smart layers and is very easy to add your work. It comes with a beautiful background. Edit and enjoy!
This is a free stationery mockup that is fully editable. You can add your logo to the items: iPad, iPhone, business card, pens, CD, A4, notebook.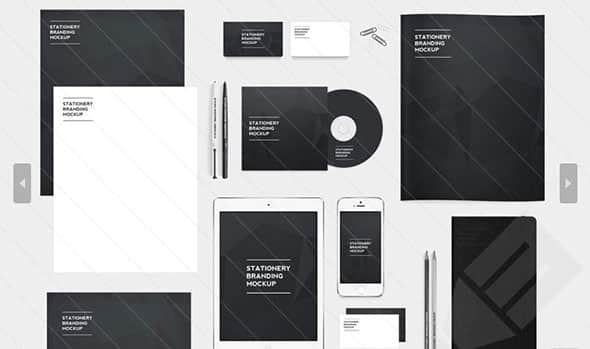 This is a minimalistic branding mockup with the basic elements and a high-resolution texture floor.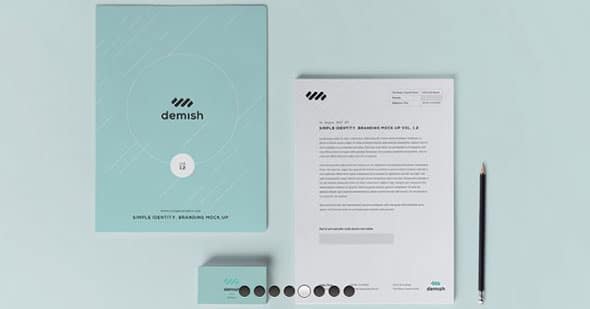 This PSD file with smart layers is fully editable. It is great to showcase your work. Try it out!
This mockup contains a letterhead, a business card, and an envelope. It is customizable and its minimalistic design may be just what you need.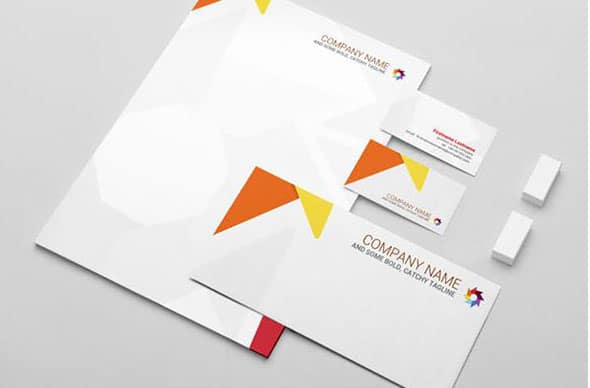 This mockup gives a clearer view of your work than a flat template. This guarantees that your work will be perfect before sending it to the printer.
This perspective mockup gives a better view of your elements. It's clear and simple design may be what your project needs. The PSD file is made with smart objects, fully editable and easy to change.
Volume 4 of the identity mockup series comes with a different set of colors for the presentations. This may be what you are looking for. Enjoy!
In this mockup, everything is editable, from colors, light, shadows, add or remove elements. It is easy to add your work and to customize it.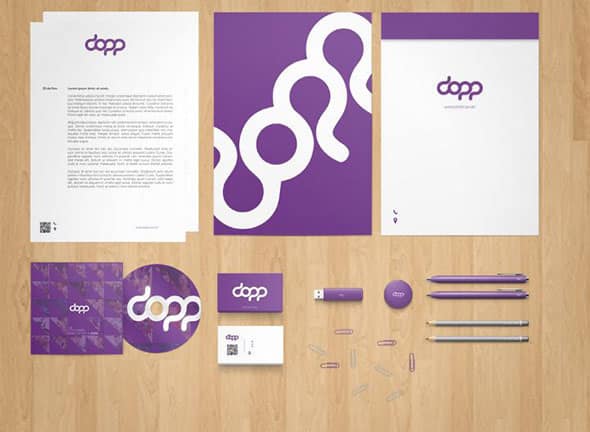 This stationery mockup is a simple yet elegant way to showcase your project. It comes with a few elements that are really easy to edit.
This identity mockup includes a letter, a folder, an iPad mini air, a pen, a CD, envelopes, business cards and a handbook. It is easy to edit and it comes with a beautiful shade of pink.
Check out this free PSD mockup for iPad, iPhone, notebook and business cards. You can add your work very fast and with great effect.
This branding identity mockup includes a series of stationary items that are fully customizable in the PSD file. Also, it has a high quality so you can use it for details.
This perspective mockup contains a letter, an envelope, and a business card. It looks realistic and is organized on smart objects so that is easy to add your work.
This CV mockup has a simple look, with few but enough elements. It is great if you want to make your work stand out. Enjoy!